Profile Jalapeno Cheddar Biscuits
At Profile, we like to keep things simple, effective and sustainable. In honor of Simplify Your Life Week, we'll be releasing a new recipe each day that is simple, nutritious, easy to make and above all else – delicious! Profile Jalapeno Cheddar Biscuits – Submitted by Profile Member Renee Becher. Start your meal right with these fluffy, cheesy delectable little pieces of heaven. The heat of the jalapenos balances nicely with the cheese, creating a must-have side for your next dinner party. These biscuits are simple, easy to make and Profile approved!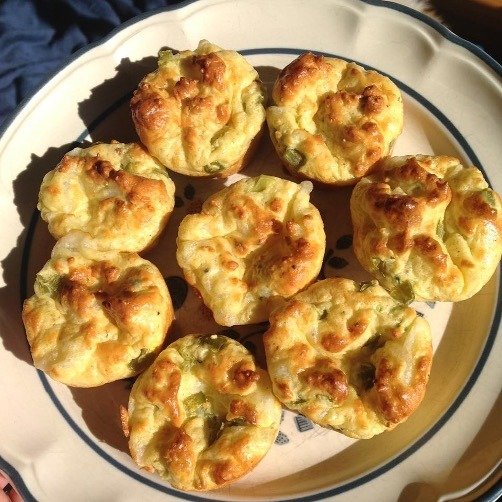 Mix all ingredients together.
Use as many jalapenos as needed for desired heat.
Put in a silicone mini-muffin tin. Bake at 425 degrees for 6-8 minutes.
Tips: You could also use chilies, olives, onion or really anything you like.
Profile Exchange: 1 Meal Replacement, 1oz. lean protein; 1 fat