Tofu Hummus Bowl
With the growing number of plant-based meat alternatives available today, eating vegan is easier and more delicious than ever. This simple hummus bowl is a protein-packed, healthy dinner.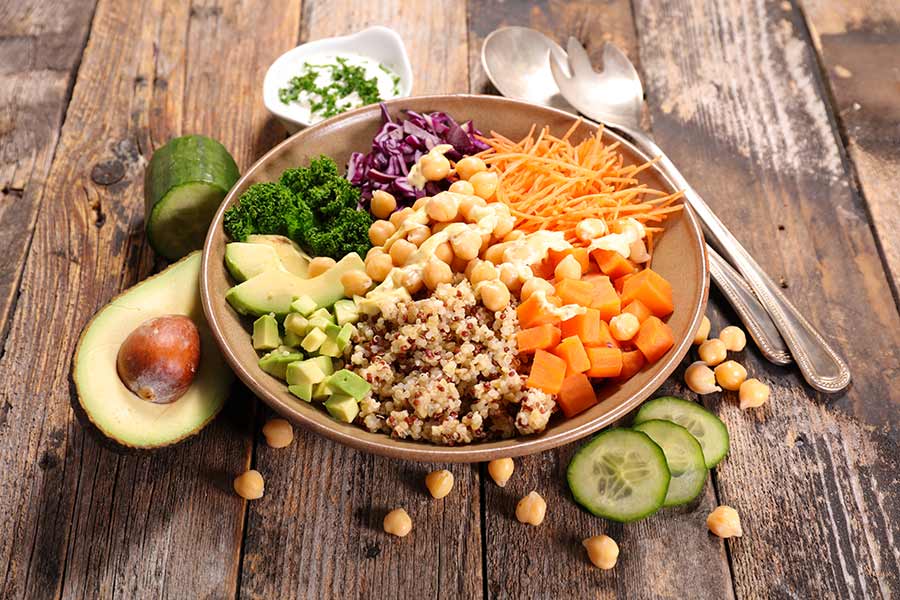 Tofu – 3 oz, cooked and sliced

Quinoa –2/3 cup, cooked

Hummus – 4 Tbsp

Sweet Red Pepper - ½ cup, chopped

Broccoli – ¾ cup, cooked

Red Onion – ¼ cup, diced

Carrots – ½ cup, shredded

Red Pepper Flakes – to taste

Sesame Seeds – for garnish
Cook tofu to your taste
Combine ingredients in one bowl

Enjoy
Profile Exchange: 3 oz lean protein, 2 cups vegetables, 2 fat, 2 starches
Interested in more healthy recipes? Whether you're looking for a quick dinner, filling lunch idea or delicious dessert, we have recipes you'll love. Get access to our favorite vegan-friendly dishes we know you'll love!