Taco Salad
This delicious taco salad recipe will get you your taco fix while keeping the carbs low and getting you plenty of veggies!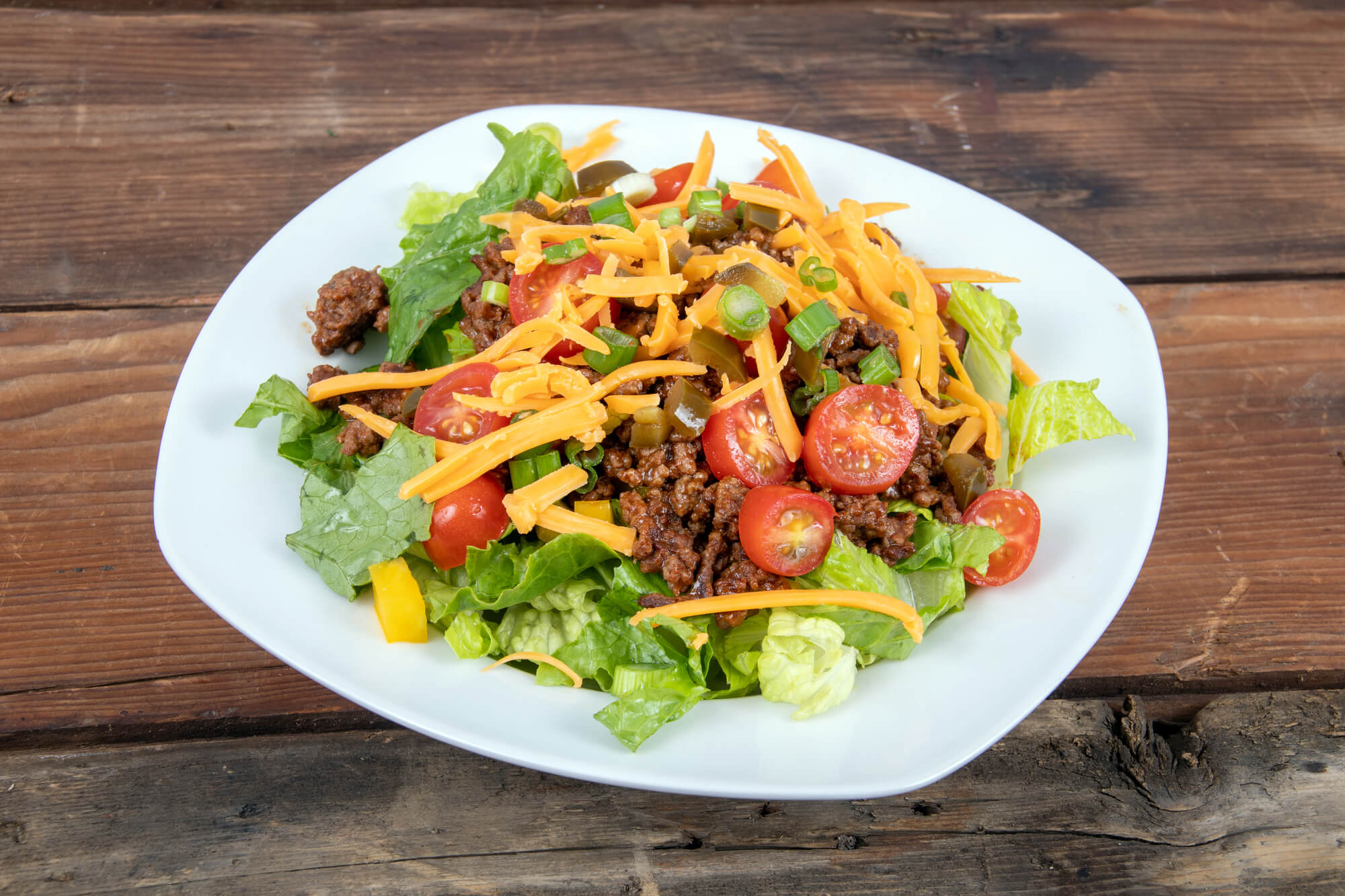 Stove
Non-Stick Pan
Medium-Sized Bowl
1 Tbsp. Profile Fiesta Blend seasoning (or taco seasoning)
1 lb. lean ground turkey
2 cups leafy greens
1 cup coleslaw mix
1 green onion, chopped
1-pint grape tomato, halved
½ cup avocado oil mayo
Cilantro, optional garnish
Lime, optional garnish
Over medium-high heat, cook ground turkey until brown. Season with fiesta or taco seasoning.
In a medium-sized bowl, combine leafy greens, coleslaw mix, and mayo.
To build bowls, divide the salad mix, ground turkey, and tomatoes between four bowls. Top with green onions, cilantro, and a lime wedge.
Profile Exchange: 4oz very lean protein, 1 cup vegetables, 3 fats