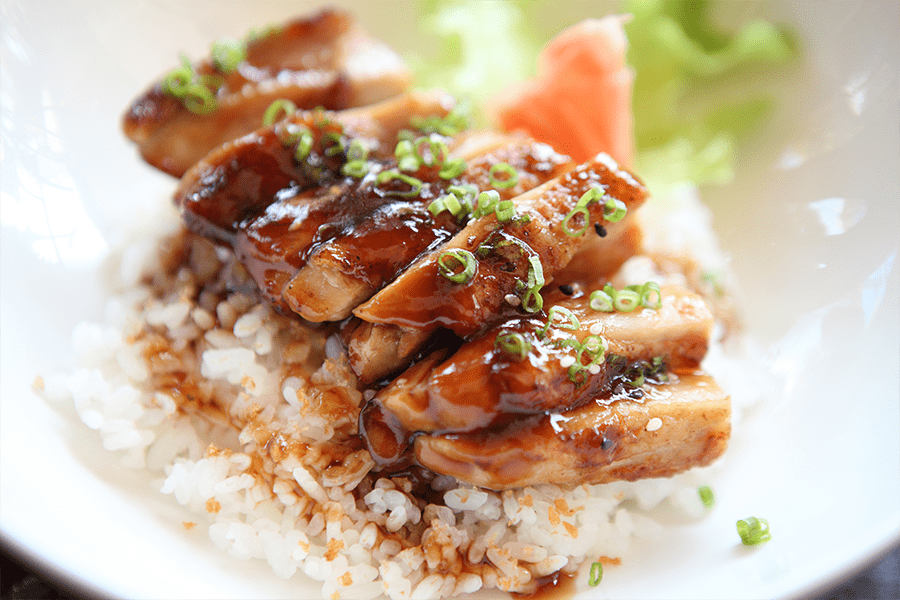 Zesty Asian Burrito Bowls
Profile Zesty Asian Vinaigrette and chicken come together to make this tasty, flavorful Asian-inspired dish.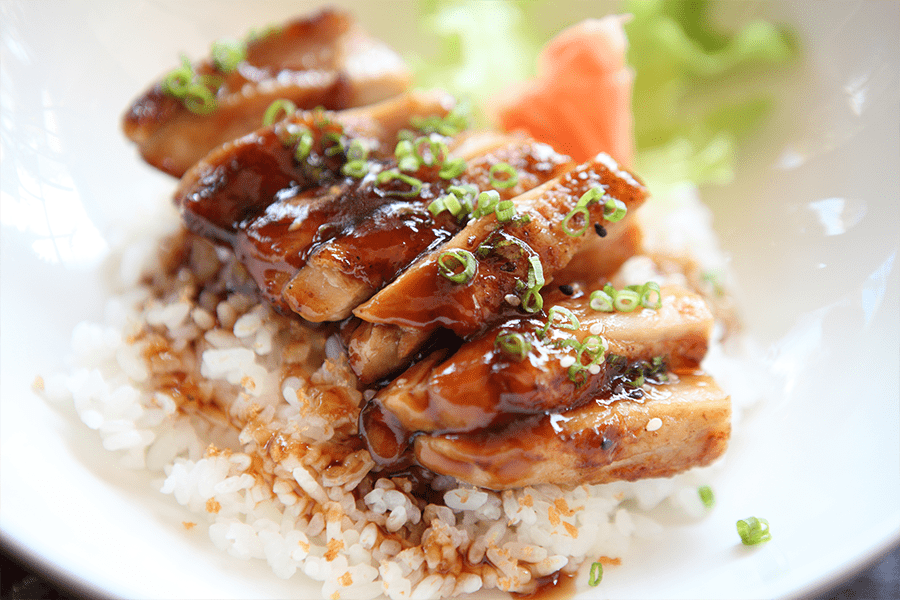 1 pound of boneless, skinless chicken breasts or thighs
1 cup of rice or cauliflower rice
Optional toppings: shredded carrots, shredded purple cabbage, green onions
In a medium bowl, place chicken and Profile Zesty Asian Vinaigrette. Mix chicken and sauce a few times to combine.
Marinade chicken for 15-30 minutes.
In a large skillet over medium heat, begin to cook chicken, about 3 minutes each side or until fully cooked. Remove chicken from pan and shred using two forks.
Once the chicken is cooked, pour sauce from bowl into the pan.
Bring sauce to a boil, reduce heat, and place chicken back into the pan, stirring to coat.
Layer chicken and toppings over steamed rice or cauliflower rice. Enjoy!
Profile Exchange: 4 oz. very lean protein, 3 flex foods, 2 cups vegetables
Zesty Thai Lettuce Wraps Recipe
Take in all the Thai flavors with these healthy Thai lettuce wrap recipes that are perfect for spring!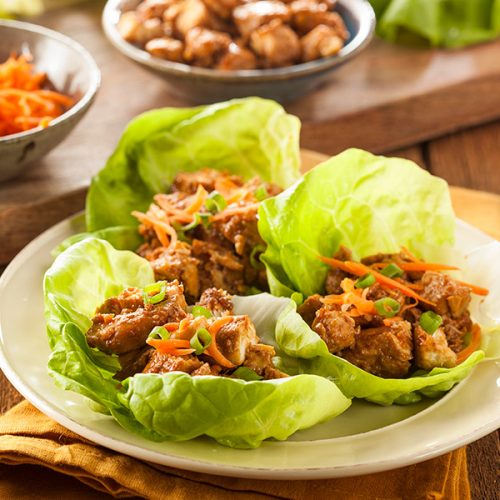 1

Tbsp.

P3 Powdered Peanut Butter

1

lb.

ground chicken

1

head Butter lettuce

1

tbsp

olive oil

2

cloves

garlic

minced

1

onion

diced

2

green onions

thinly sliced

1

tbsp

Sriracha sauce

1/4

cup

carrots

shredded
Heat olive oil in a saucepan over medium high heat.

Add ground chicken and cook until browned, making sure to crumble the chicken as it cooks; drain excess fat.

Stir in garlic, onion, Profile Asian Dressing, P3 and Sriracha until onions have become translucent, about 1-2 minutes.

Stir in green onions until tender, about 1-2 minutes; season with salt and pepper, to taste.

To serve, spoon several tablespoons of the chicken mixture into the center of a lettuce leaf, taco-style.

Top with shredded carrots.

Enjoy your very own Thai lettuce wraps!
Profile Exchange: 4oz protein, 1 cup vegetable, 2 fats, 1 free food
KEYWORD
Lettuce Wraps, Profile Zesty Asian Vinaigrette Dressing, Profile-Friendly Asian Cuisine