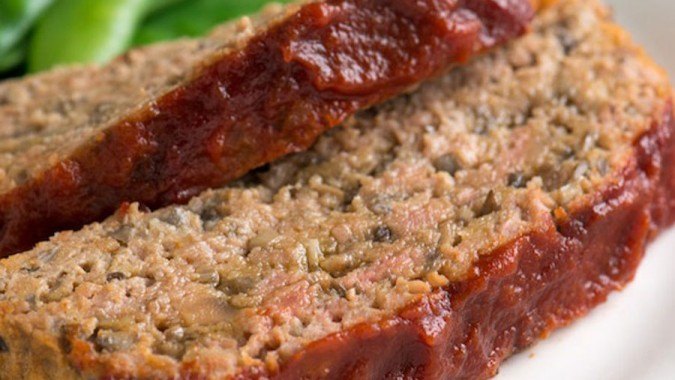 Veggie Meatloaf
Lose weight via nutrition, activity & coaching developed by physicians at Sanford Health. Find your weight loss plan at Profile by Sanford today!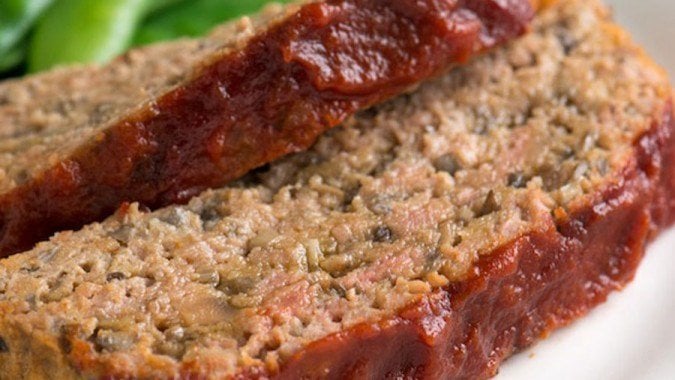 1 lb Ground Beef 93% lean or Ground Turkey, white meat only

1 cup Cauliflower, par cooked and chopped very fine

1/2 cup Green Bell Pepper, diced fine

1/2 cup white onion, chopped fine

2 T Garlic minced

Oregano, dried 1 tsp

1/2 tsp Salt

Black Pepper to taste

1/4 cup Egg Substitute

1/3 cup Sugar-Free Ketchup
Preheat oven to 350 degrees. Coat a 9 x 5 loaf pan with vegetable oil spray.

Wash 1 cup of Cauliflower florets and place in a microwave safe bowl with a small amount of water.

Microwave on high for 2-3 minutes until cauliflower is slightly soft.

Drain off the water and chop fine, a food processor is great for this.

In a large bowl, combine ground meat, egg substitute, sugar free ketchup, cauliflower, bell pepper, onion, garlic, oregano, salt, and pepper; mix lightly

to combine.

Turn mixture out and into prepared loaf pan

Bake for 35-40 minutes or until a meat thermometer reads 165 degrees.

Remove from oven and let set a few minutes to resettle the juices. Slice and serve.
Profile Exchanges: 3oz. lean protein, 1/3 cup vegetables
This recipe is adapted from Pampered Chef's Heart and Home cookbook.
Photo courtesy of Inspired Taste.com