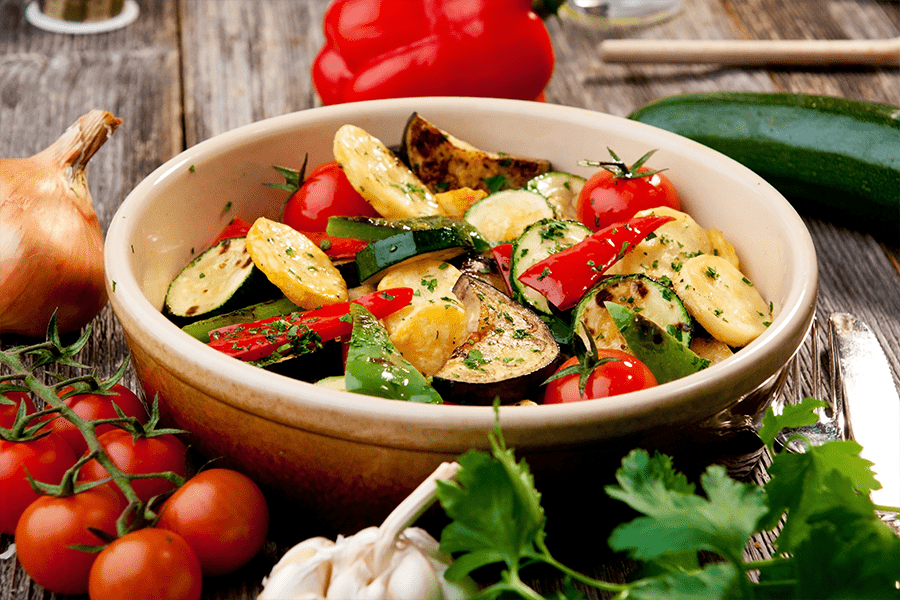 Summer Zucchini Tomato Bake
Enjoy the fresh flavors of summer produce with this Zucchini Tomato Bake perfect for the Profile Plan.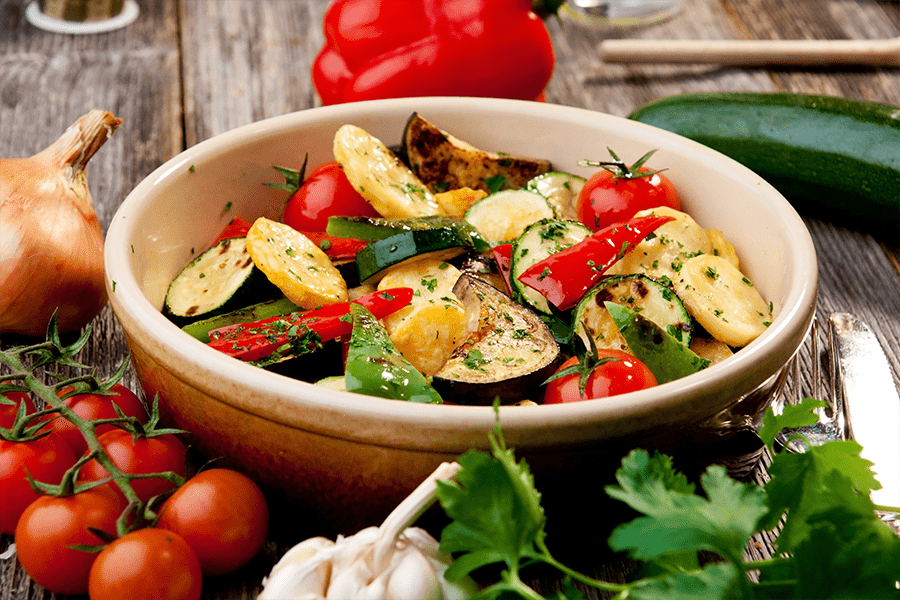 COURSE
Salad, Main Course
3 medium zucchinis, chopped
1 pt. cherry tomatoes, halved
2 cloves garlic, minced
Extra-virgin olive oil, for drizzling
Kosher salt
Freshly ground black pepper
1/3 cup parmesan
2 tbsp. torn basil, for garnish
Preheat oven to 350 F
In a large bowl, combine zucchini, tomatoes, garlic, and a drizzle of olive oil.
Season with salt and pepper, toss to coat
Transfer vegetables to a sheet pan and sprinkle with Parmesan.
Roast vegetables until golden, 33-35 minutes.
Garnish with basil and enjoy!
Profile Exchange: 1 ½ cups vegetables, 1 fat
KEYWORD
Zucchini, Tomato, Salad, Bake