Skinny Pumpkin Spice Latte
Don't give up your coffee drinks just because you are losing weight! (Pumpkin) spice up your morning and stay right on track with this delicious Skinny Pumpkin Spice Latte.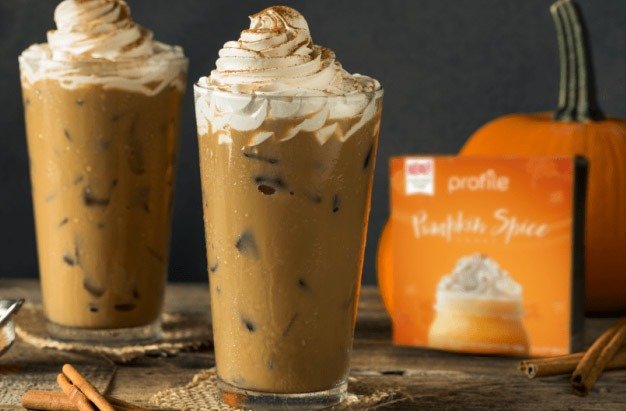 8 oz unsweetened almond milk
2 tsp or more to taste Instant Espresso powder, or instant coffee
1 tsp pumpkin pie spice or to taste
2 T canned pumpkin or to taste
Optional Sweeteners: 1 packet zero calorie sweetener or 1 T sugar free caramel syrup or to taste
In a small sauce pan bring Almond Milk to a slow simmer.
Add Instant Espresso Powder or Coffee, Pumpkin Pie Spice, Canned Pumpkin, and Sweetener of your choice to taste. Stir well and enjoy.
Alternately: you could warm Almond Milk in microwave and add ingredients, stir well and enjoy!
Profile Exchanges: 2 flex foods
Photo courtesy of The Healthy Wife