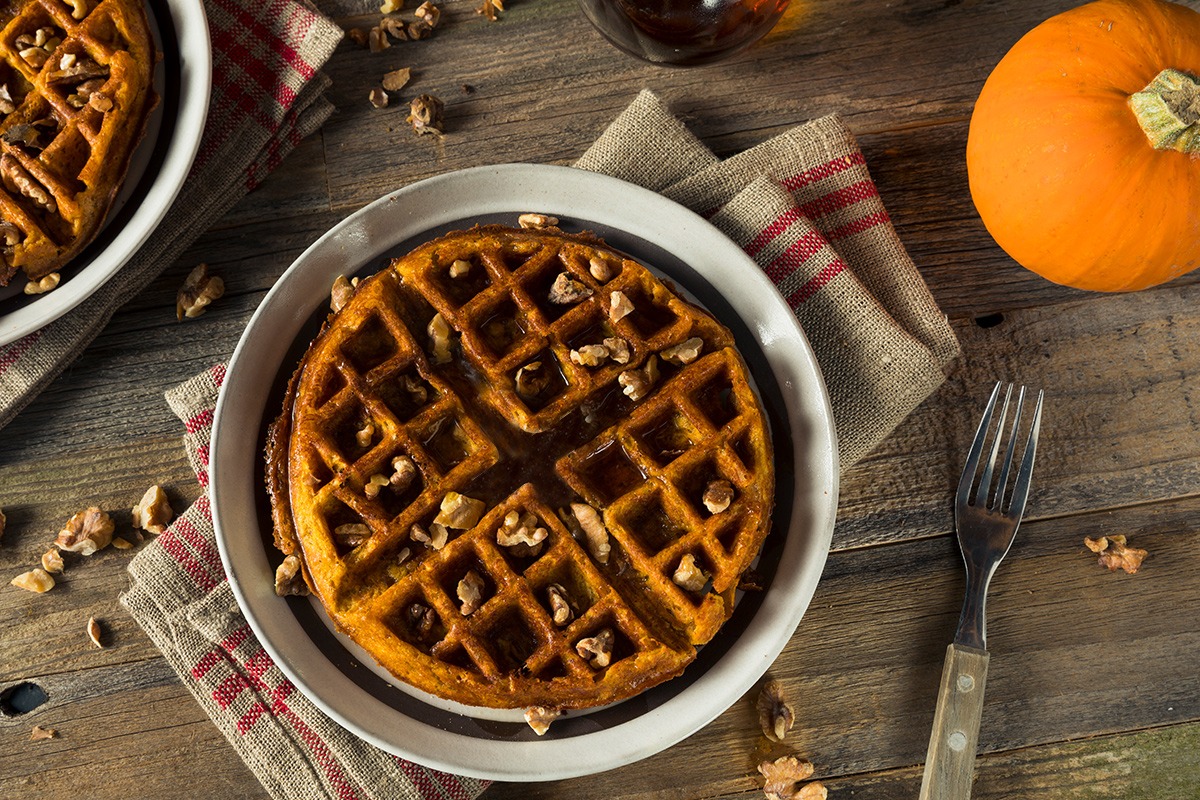 Pumpkin Pecan Waffles Recipe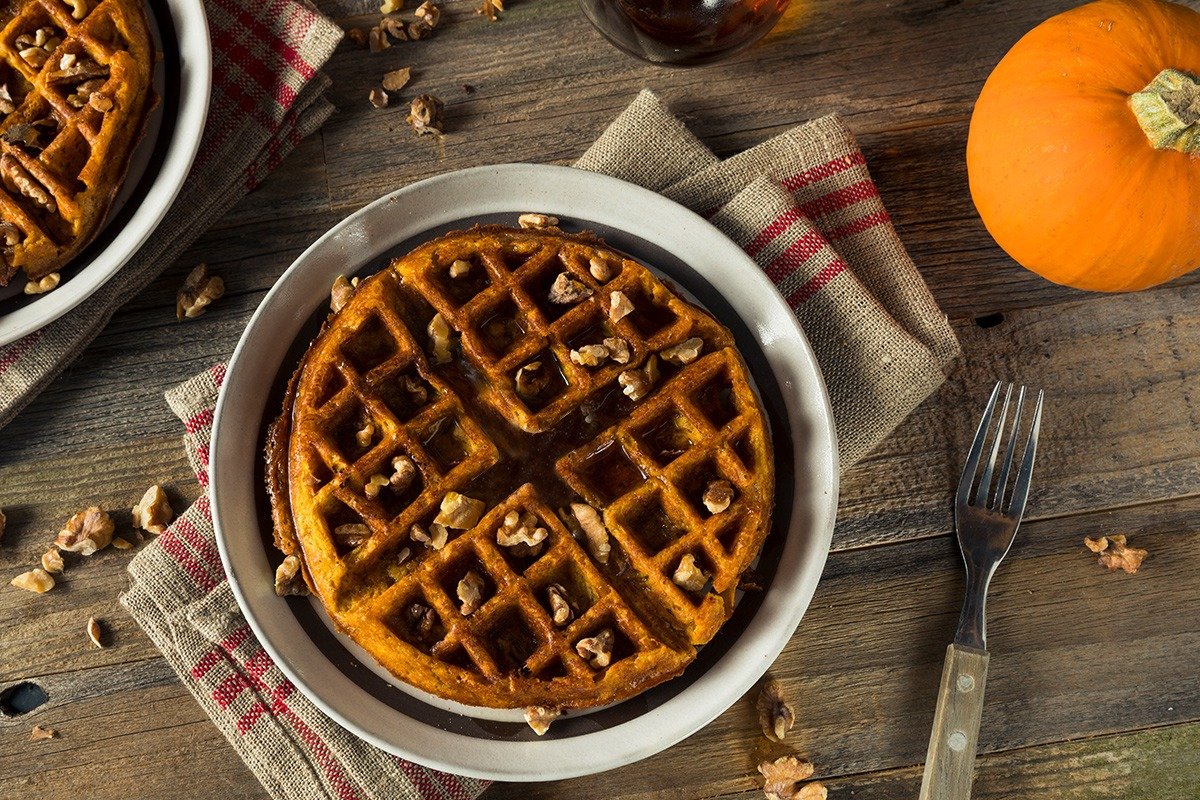 1 package Profile Maple Pecan Shake
½ tsp. baking powder
1 medium egg
1 tbsp. pumpkin puree
¼ c. water
Sugar-free maple syrup
4 pecans, chopped
Preheat waffle iron.

Combine shake mix and baking powder in a small bowl. Stir to combine.

Add pumpkin puree, water and a whisked egg; stir lightly until combined.

Spray waffle iron with vegetable oil spray and pour batter into waffle iron and cook until slightly brown (about 3 minutes).

Drop one pancake onto a hot griddle.

Drizzle with sugar-free maple syrup and top with chopped pecans. Enjoy!
Profile Exchange:
1 Meal Replacement, 1 oz. very lean protein, 1 flex food, 1 fat