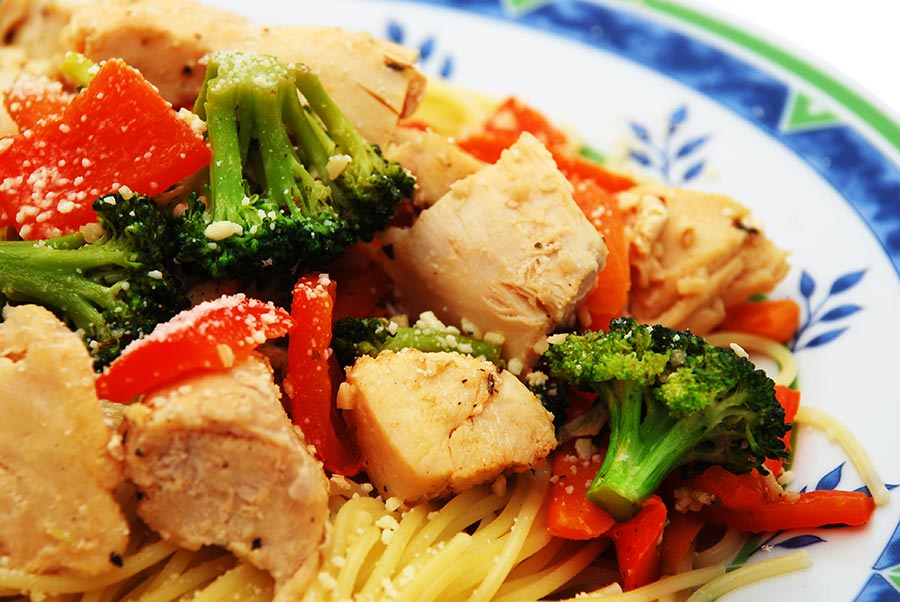 Basil Pesto Chicken and Vegetable Spaghetti
Basil Pesto Chicken and Vegetable Linguine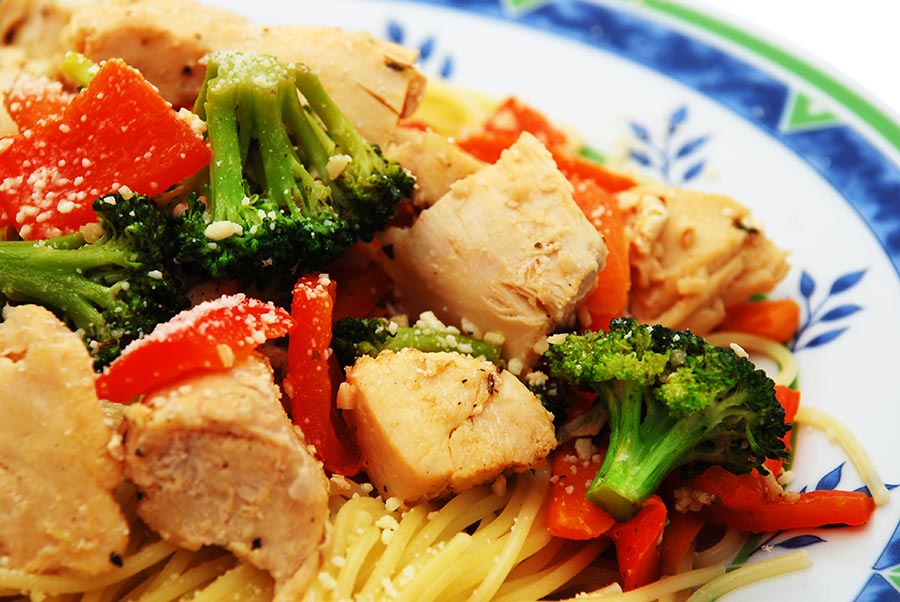 1

package Profile Spaghetti

8

oz

boneless chicken breast

2

cups

broccoli

chopped

2

cups

red pepper

chopped

2

cups

zucchini

chopped

2

cups

fresh basil leaves

packed

¼

cup

grated parmesan cheese

¼

cup

olive oil

3

cloves

garlic

minced

Salt and pepper

to taste
Combine the basil and garlic in food processor and pulse until coarsely chopped. Add the olive oil and process until fully incorporated and smooth. Transfer the pesto to a large serving bowl and mix in cheese. Season with salt and pepper.

Coat a large skillet with nonstick spray. Over medium-high heat, cook chicken until well browned on all sides. Cut chicken into 1-inch cubes and set aside.

Return skillet to stove and spray pan again with nonstick spray. Add broccoli, red pepper and zucchini and cook until softened.

Cook Profile Spaghetti according to package directions, keeping a small cup of pasta water off to the side.

Add the spaghetti to the bowl of pesto mixture and toss, adding a few spoonfuls of pasta water, if needed. Toss in vegetables and chicken.
Profile Exchange per serving: 4oz. very lean protein, 2 cups vegetables, 2 fats.
Profile Spaghetti Noodles are gluten free, fat free, low carb, and remarkably low in calories; all while tasting great!
KEYWORD
noodles, Profile-approved