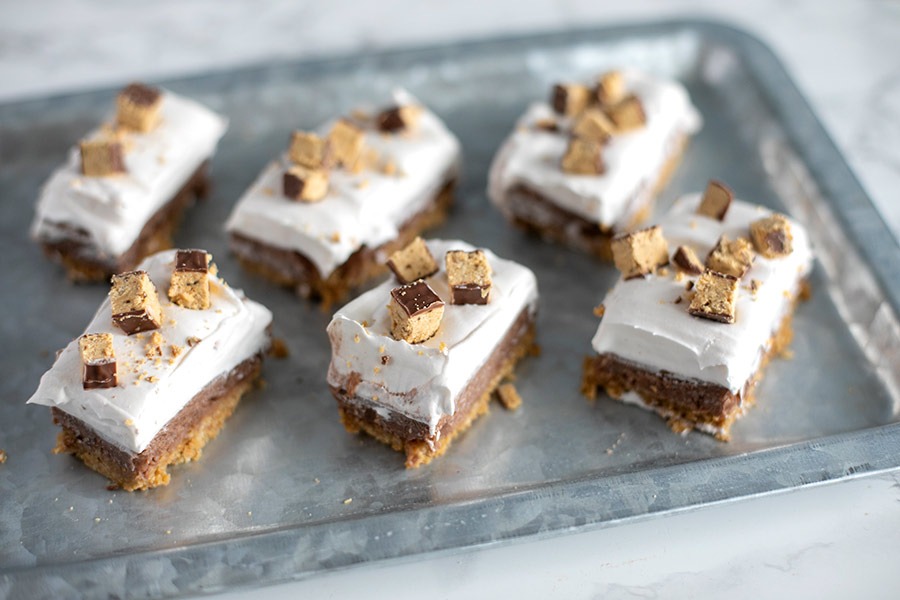 Profile Swap: Pretzel Peanut Ice Cream Bar
Yes, weight loss and ice cream CAN go together! Check out this weight loss friendly and Profile-approved ice cream treat that the whole family will love.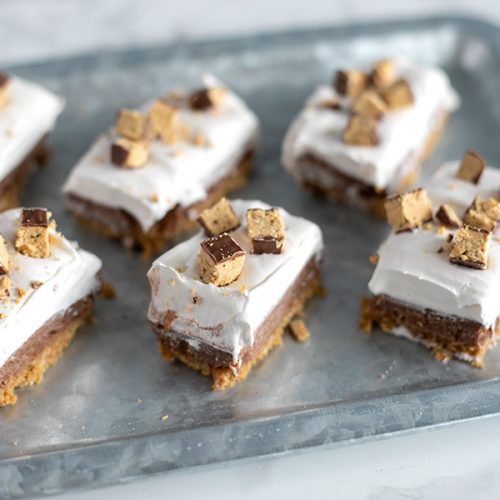 COURSE
Dessert, Side Dish, Snack
CUISINE
American, Profile
In a small food processor or blender, crush the Pretzel Peanut Bars until crumbly.

Add the butter and blend until well-mixed.

Press mixture into an 8 x 8-inch baking pan and set aside.

In a small bowl, combine the Chocolate Brownie Shake packets, unsweetened almond milk and P3.

Blend until smooth with a whisk.

Spread mixture onto the Pretzel Peanut crust.

Top with fat-free whipped topping and sprinkle with nuts or the crushed bar.

Freeze for 30 minutes, then cut into squares and serve.
Profile Exchange: 1 Profile meal replacement/bar, 1 fat, 3 flex foods
KEYWORD
Low-carb swap ideas, Profile Dessert, Profile Ice Cream Dessert
Ready to get your weight loss on track? Sign up for a free consultation using the form below: