Tuscan Pasta
It is National Noodle Month AND National Sauce Month. Talk about something to celebrate! As a salute, Profile will be releasing our favorite pasta recipes throughout the month of March. Your taste buds will say "Mamma Mia" and you'll stay on track to reach your health goals with these scrumptious recipes from Profile!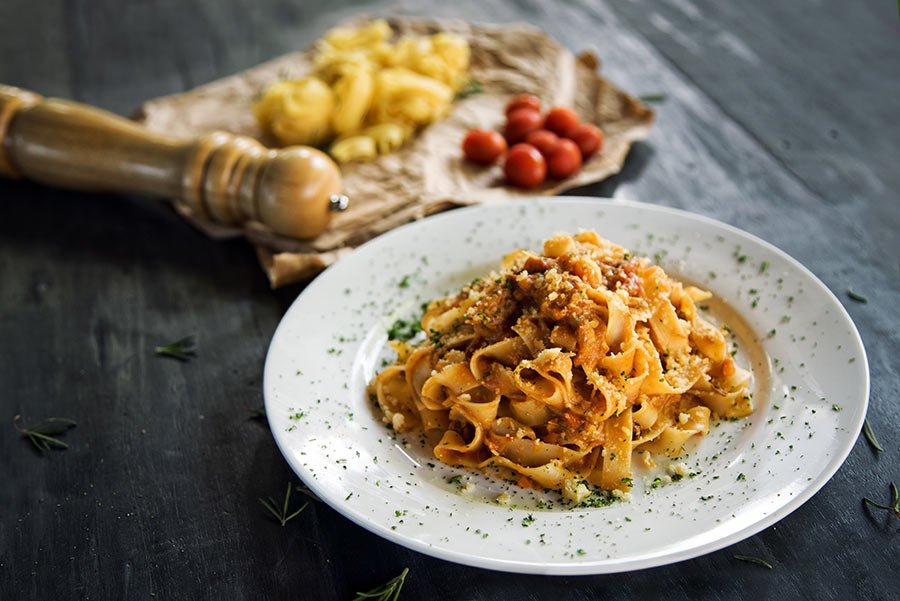 1 package Profile Linguine

4 slices turkey bacon

2 cloves garlic, minced

1 cup cherry tomatoes, halved

2 cup baby spinach

1/3 cup grated Parmesan

Basil, for garnish
Prepare Profile Linguine, according to instructions.

Meanwhile, cook turkey bacon in a medium skillet until crispy. Transfer to a paper towel-lined plate to drain.

Sauté garlic in a pan, add tomatoes and spinach to the skillet.

Add Profile Parmesan Caesar Dressing and Parmesan to the skillet and simmer until slightly thickened.

Add pasta and toss until fully coated.

Crumble bacon over the pasta, stir to combine.

Garnish with basil and serve.
Profile Exchange: 2 oz. very lean protein, ¾ cup vegetables, 1 fat, 1 flex food