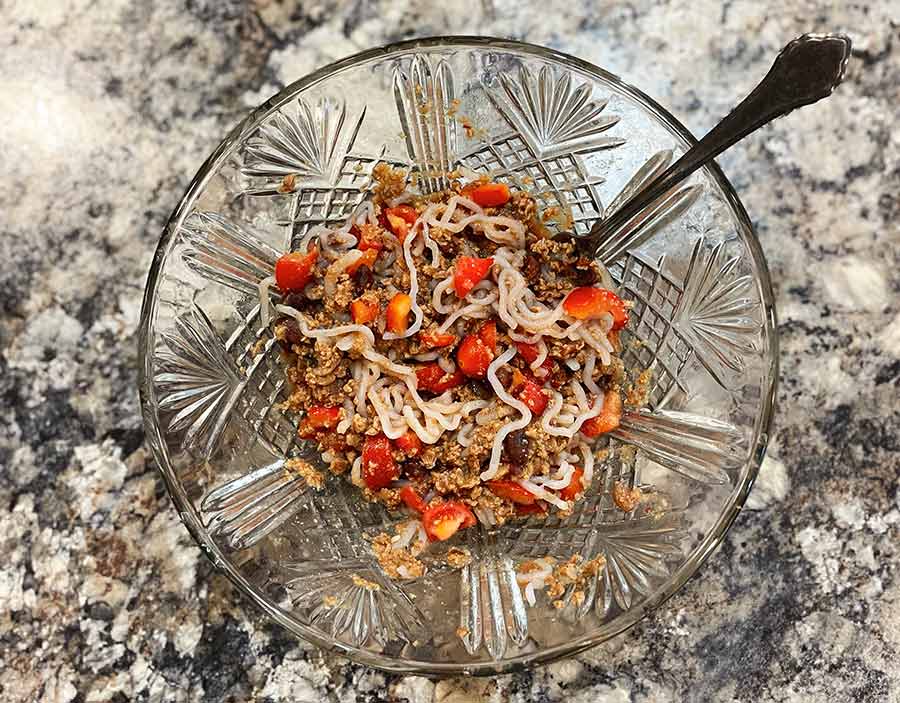 Lunch Break Spaghetti
This Profile coach-created spaghetti is a healthy, easy and delicious meal perfect for lunch breaks and made healthier with Profile's low-carb and fat-free spaghetti noodles!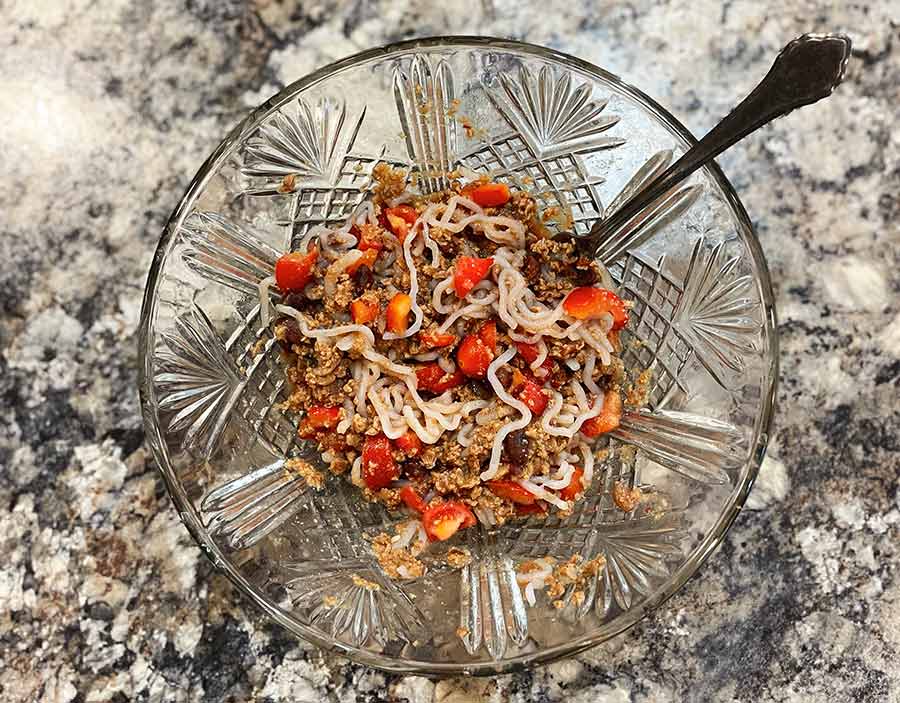 Dice veggies
Add veggies to uncooked Profile Chilli
Stir and cook over stove as directed on Chili package
Add Nutritional Yeast on top for extra flavor
Pour over spaghetti noodles and enjoy!
Tip: For an extra kick, add Cayenne Peppper!
Profile Exchange: 1 Profile Meal Replacement, 1 Flex Food, 2 Cups Veggies
KEYWORD
healthy pasta, low-carb, pasta for weight loss, Profile spaghetti, easy spaghetti recipe
Recipe created by Profile coach Jennifer Douglas, Davenport IA