Korean Stir Fry
Looking for an easy and delicious dinner? Try this recipe for Korean Stir Fry. It's versatile with protein and veggies and simple to make. Short on time? This is the perfect meal prep option!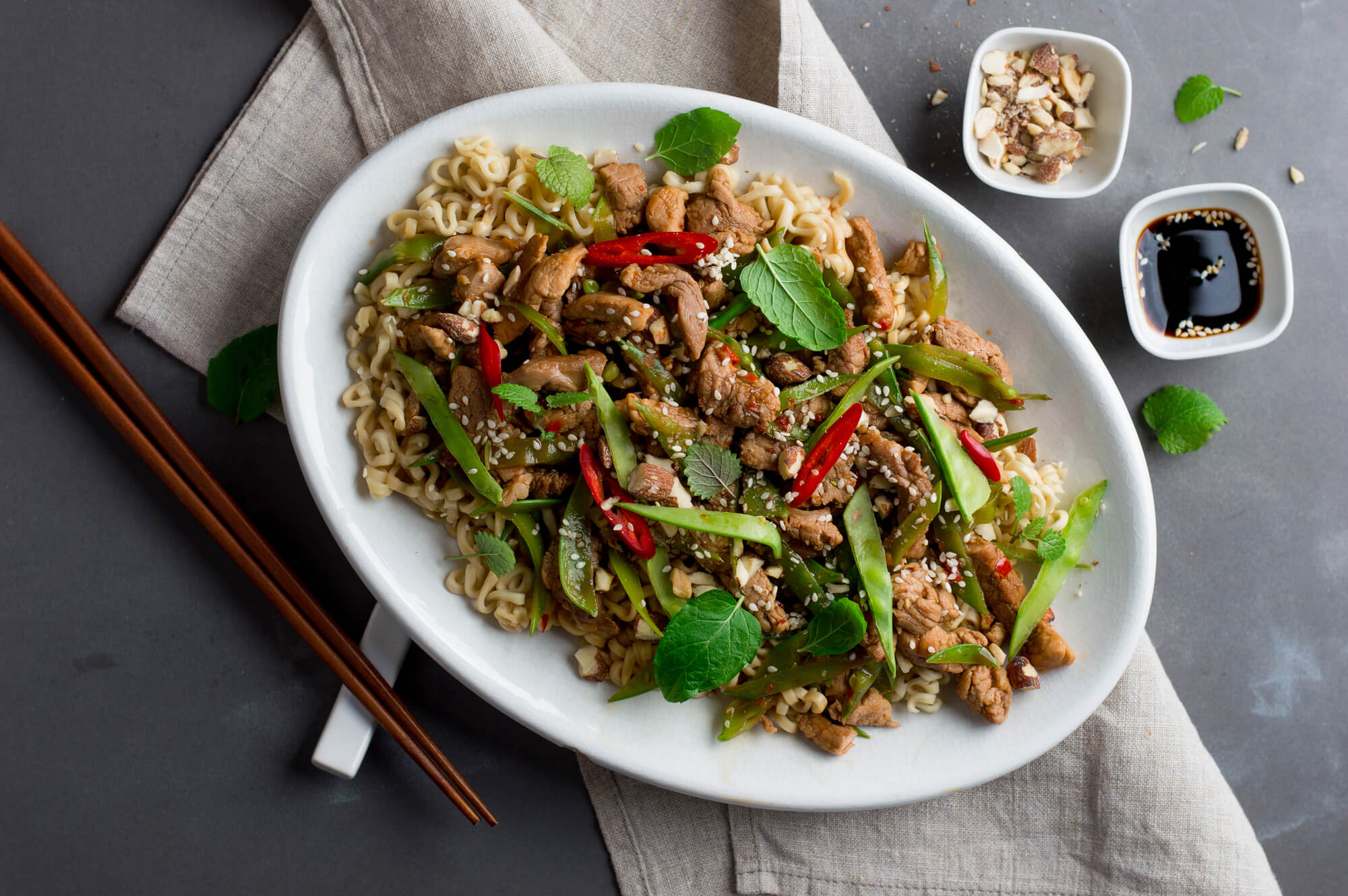 1 packet of lean ground beef.
1 bag of frozen veggies or fresh veggies of choice.
1 tbsp sesame oil
1/2 cup amino acids or soy sauce
1/4 cup brown sugar
3 cloves minced garlic
1/2 tsp crushed red pepper
optional: 1/2 cup cauliflower or brown rice
Add sesame oil to a heated pan and brown the ground beef.
While meat is cooking: mix soy sauce, brown sugar, garlic, and crushed red pepper in a bowl.
When meat is cooked, combine sauce mixture and veggies and sauté until tender.
Optional: serve over cauliflower or brown rice and enjoy!
Profile Exchange: 3oz protein, 2 cups veggies, 2 servings of fat, (optional 1 starch serving)
KEYWORD
Profile Dinner, Profile-Friendly Dinner