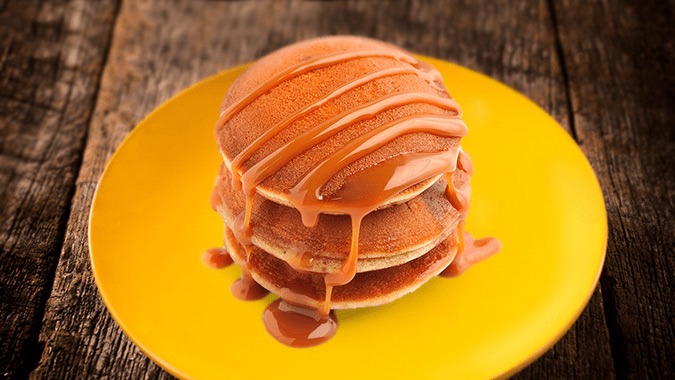 Salted Caramel Pancakes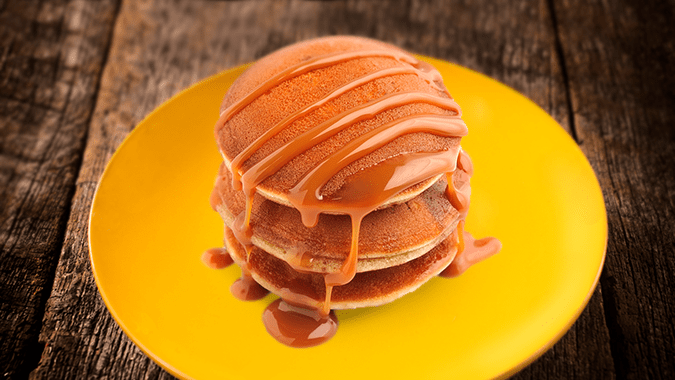 Combine shake mix and baking powder in a small bowl. Stir to combine.

Add water and a whisked egg; stir lightly until combined.

Spray a griddle pan with vegetable oil spray and place over medium-high heat.

Drop one pancake onto a hot griddle.

When holes appear in the center of the pancake, flip over and continue cooking until golden brown.

Repeat for additional batter.

Drizzle with sugar-free caramel syrup and top with a dollop of fat-free whipped topping.
KEYWORD
Breakfast, Decadent, Caramel, Pancakes