Steak Florentine Roll-Ups
Pinwheel Steak Florentine Roll-Ups that are perfect for both date night and your weight loss journey! Easy recipe to put together for any occasion.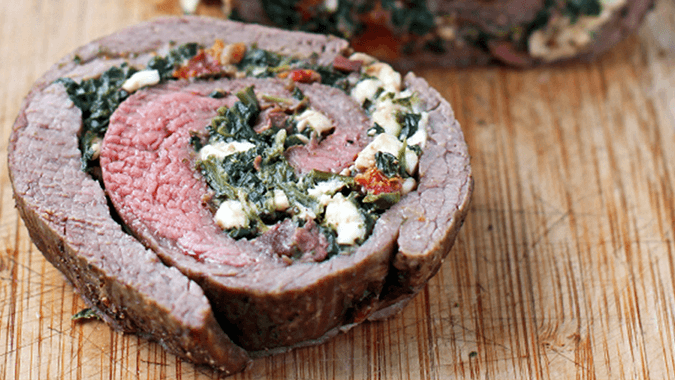 CUISINE
American, Profile
1

lb.

top round steak

pre-sliced

3/4

cup

Profile Rosemary Balsamic Vinaigrette

2

cups

fresh spinach

4

fresh tomatoes

sliced

1

cup

feta cheese crumbles

Toothpicks

for assembly
Place steaks into a food safe plastic bag and add balsamic vinaigrette. Toss and coat evenly. Place on the bottom shelf of the refrigerator for 6-24 hours.

Once steaks are marinated, remove from plastic bag and gently pat dry with a paper towel, removing any excess liquid that may cause smoking while grilling.

Preheat grill to 400 degrees.

Layer spinach leaves across steaks and top with sliced tomatoes and feta cheese.

Roll steak and secure with two toothpicks.

Reduce grill heat to medium-low and cook steak roll-ups for 8-10 minutes. Check internal cooking temperature (medium-rare = 145 degrees, medium = 160 degrees).

Use Profile Rosemary Balsamic Vinaigrette for dipping, if desired. Serve with Roasted Asparagus.
KEYWORD
Profile Date Night, Profile Steak Dinner, Profile-Approved Steak, Steak Recipe for Date Night
Creamy Sun-Dried Tomato and Mushroom Fettuccine
Re-enact the iconic scene from 'Lady and the Tramp' as you indulge in the rich flavor of this dreamy, creamy pasta.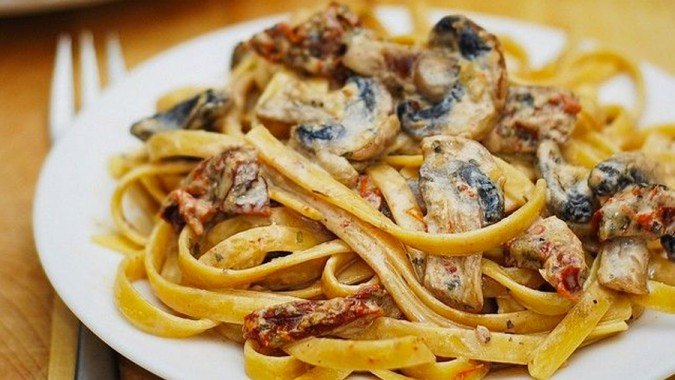 1

package Profile Fettuccine

½

lb.

ground turkey or beef

4

tsp.

olive oil

½

tsp.

soy sauce

8

oz.

sliced baby bellas

portabella mushrooms

8

oz.

sliced mushrooms

2

cups

spinach

packed

3

garlic cloves

minced

4

oz.

sun-dried tomatoes

sliced

2

cups

low sodium chicken or vegetable broth

½

cup

unsweetened almond milk

¼

cup

grated parmesan cheese

1

cup

fresh basil

packed, chopped

1

pinch

chili flakes

to taste
In a large skillet, brown the ground turkey or beef over medium heat. Set aside.

In medium sauce pan, heat olive oil over medium-high heat. Add garlic, soy sauce and mushrooms and cook until soft. Once mushrooms have softened, add sliced sun-dried tomatoes and spinach and continue to simmer.

Add 2 cups broth to simmering sauce pan. Continue to cook on medium heat until the sauce reduces. Add the milk and parmesan cheese and bring mixture to a boil. Continue to cook until the sauce is neither too think nor too thin. Add a handful of basil and a pinch of chili flakes and continue to cook on simmer.

Cook Profile Fettuccine according to package directions.

In large bowl, combine pasta, sauce and meat. Top with fresh basil and chili flakes if desired.
Profile Exchange per serving: 4oz. very lean protein, 2 cups vegetables, 1 fat
KEYWORD
Pasta for Weight Loss, Profile Pasta Ideas, Profile-Friendly Pasta
Dark Chocolate Cabernet Ganache
A really simple, Profile-Approved dessert topping. Goes great with the Profile Chocolate Fudge Cake.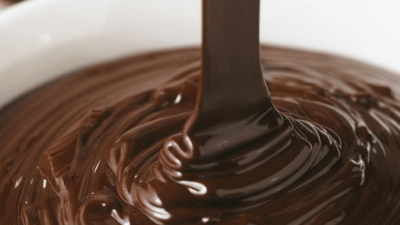 1/4

cup

extra virgin olive oil

1/4

cup

dark chocolate cocoa powder

1

tsp

of dark red wine like Cabernet or Merlot or vanilla extract

dash of salt

2

T

of sugar free Maple Syrup
In a small sauce pan heat olive oil till warmed to about 72 degrees

Watch closely as this will happen very quickly

Remove from heat

Add cocoa

Add pinch of salt

Stir well

Add sugar free syrup and stir

Add wine and stir to combine well.

Use as a drizzle over Profile Guiltless Chocolate Fudge Cake or as a sweet topping for poached fruit.
Profile Exchanges: 1/2 fat serving; (as drizzle)
KEYWORD
Chocolate, Ganache, Cabernet
Profile Molten Chocolate Turtle Cake
May I tempt you with a decadent, ooey-gooey chocolate cake for dessert? The best part – it's 100% delectable and 100% Profile-approved!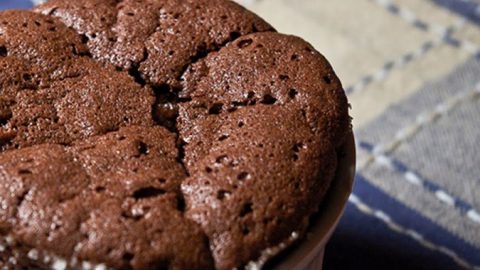 CUISINE
American, Profile
1

Package Profile Chocolate Fudge Cake

1

T

sugar free Butterscotch Topping

1

tsp

Fat/Free Ready Whip

Pam Spray
Mix 1 package Profile chocolate cake in a ramekin sprayed with Pam spray.

Bake in Microwave oven on High for 45-50 seconds or until edges are set but middle is not (watch closely as Microwave ovens vary).

Remove form oven and allow to cool for 5 minutes.

Run knife around edges of ramekin to remove cake and place on dessert plate.

Drizzle Walden Farms butterscotch topping over cake, dollop on 1 tsp. F/F Ready Whip and enjoy.
Profile Exchange: 1 meal replacement, 1 flex food
KEYWORD
Dessert, Desserts for Date Night, Desserts for Weight Loss, Profile-Friendly Desserts