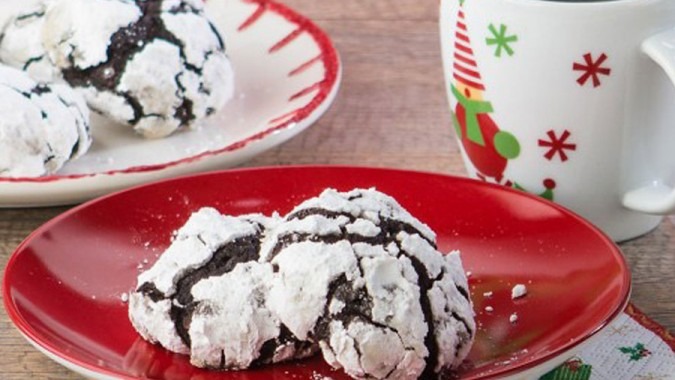 Dark Chocolate and Coffee Crinkles
Check out this Profile-Friendly chocolate dessert recipe. Dark chocolate with greek yogurt and all kinds of healthy goodies.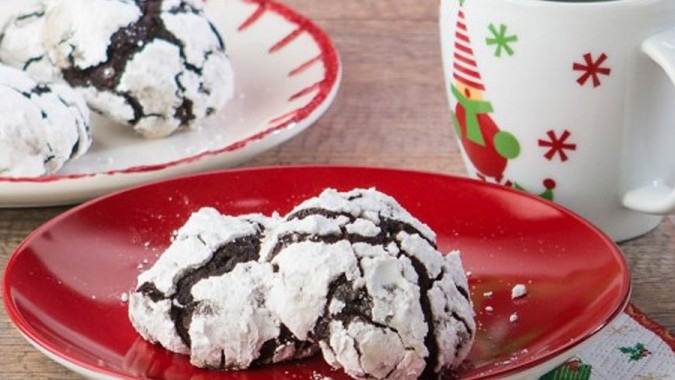 CUISINE
American, Profile
Oven
Electric Mixer
Cookie Sheet
Shallow bowl
1 1/3

cup

of brown sugar substitute blend for baking

1/2

cup

canola oil

1/4

cup

fat free Greek yogurt

1/4

cup

of egg substitute or 2 egg whites

1

tsp

vanilla extract

1 3/4

cup

white-whole wheat flour

3/4

cup

unsweetened dark chocolate cocoa powder

2

tsp

instant espresso or coffee granules

1

tsp

baking soda

1/4

tsp

salt

1/8

tsp

ground black pepper

1/2

cup

powdered sugar
Beat brown sugar blend and oil in a medium bowl with electric mixer. Mix in fat-free yogurt, egg, and vanilla. Set aside.

Mix flour, cocoa, espresso, baking soda, salt and pepper in another medium bowl.

Add flour mixture to brown sugar mixture; mix well. Refrigerate dough until firm, 3-4 hours.

Preheat oven to 350 degrees. Pour powdered sugar into a shallow bowl. Set aside. Cut dough into one-inch pieces; roll into balls. Roll balls in powdered sugar.

Bake on ungreased cookie sheet 10-12 minutes or until tops of cookies are firm to touch. Do not over bake. Cool on wire rack.
KEYWORD
Desserts for Weight Loss, Profile Dessert, Profile-Friendly, Profile-Friendly Chocolate