Dark Chocolate Avocado Cake
Show yourself some love with this heart-healthy decadent chocolate cake recipe. Fits right into your weight loss plan. Why it's heart-healthy: Walnuts are a great source of fiber, magnesium, copper, and manganese. Dark chocolate is rich in antioxidants like flavonoids, which can boost heart health. Enjoy in moderation to boost these benefits!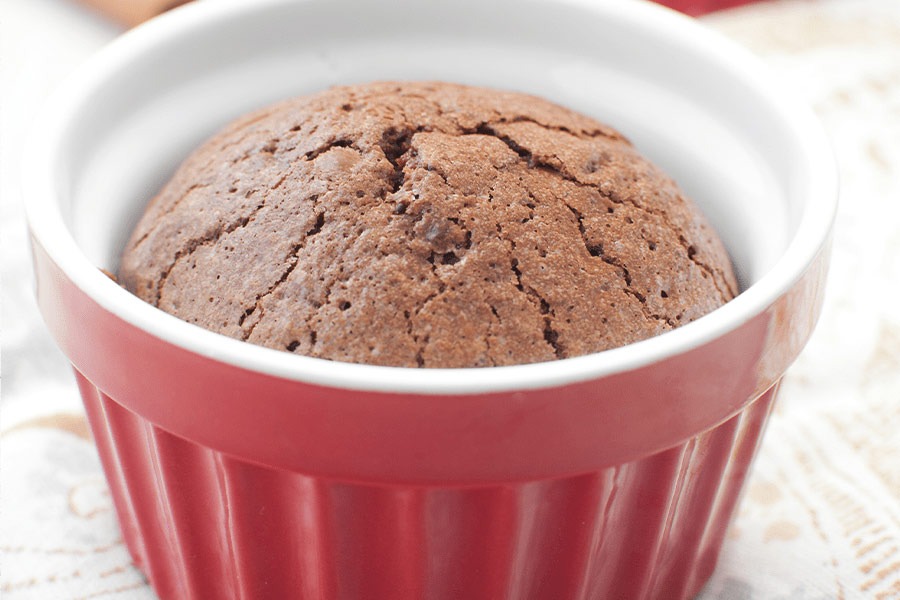 1

Tbsp.

dark chocolate cocoa powder
In a small bowl, empty packages of Chocolate Fudge Cake and add dark chocolate cocoa powder and water and mix together.

Cut avocado in half. Spoon out ¼ cup of avocado and add to the chocolate cake mixture and mix well.

Divide mixture in half and fill two ramekins or small coffee mugs with cake batter. Microwave each for 2 minutes. Let sit for 2 minutes to cool.

Top each cake with fat-free whipped topping 2 crushed walnuts.
Profile Exchange: 1 Profile meal replacement, 1 fat, 1 flex food
KEYWORD
Desserts for Weight Loss, Heart-Healthy Desserts, Healthy Chocolate Cake
Looking for more delicious and Profile approved recipes? Download a copy of the Profile Favorites Cookbook for FREE while supplies last!