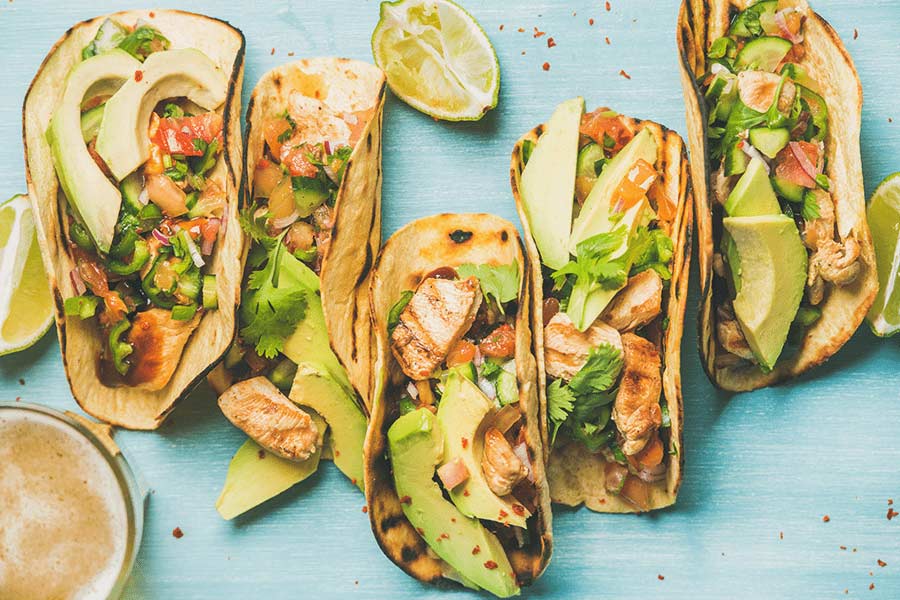 Cilantro Lime Chicken Tacos
Give your heart some love with this deliciously flavorful recipe for cilantro lime chicken tacos. A fantastic mexican recipe for weight loss. Lower in carbs and lower in fat. Don't like cilantro? That's okay! Lots of people don't. You either love it or hate. Either way, if you leave out the cilantro this recipe does just fine on it's own. In the first step of the instructions you can set the cilantro aside and have the cilantro lovers add it after cooking to taste. Enjoy!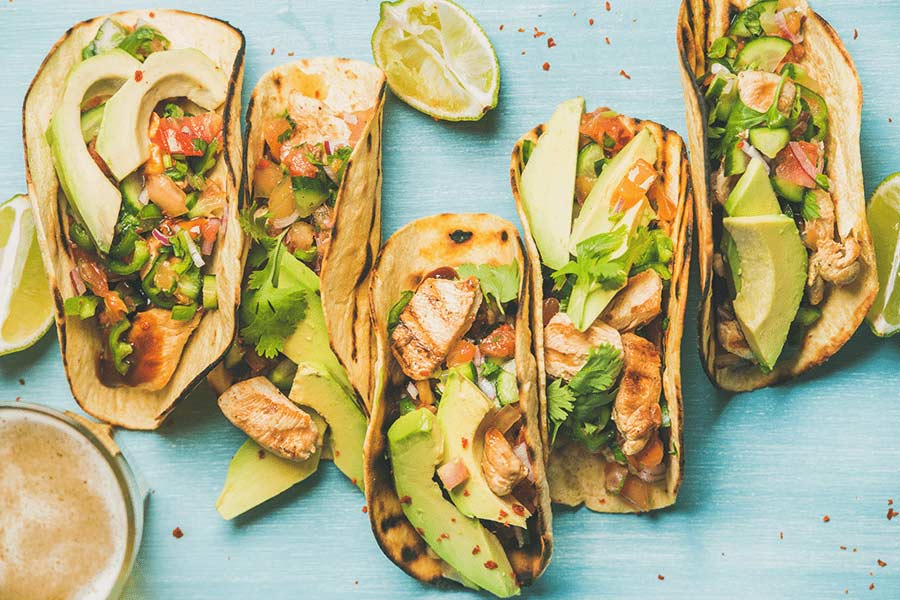 CUISINE
Mexican, American
8

slices

Profile Cauliflower Toppers

4

boneless skinless chicken breasts

3

Tbsp.

fresh cilantro

3

Tbsp.

+ 2 tsp. lime juice

2

tsp.

olive oil

3

Roma tomatoes

diced

½

red onion

diced

1

avocado

diced
Combine 2 tablespoons cilantro, 3 tablespoons lime juice, olive oil, and chicken in a large bowl

Marinate for 20 minutes in the fridge.

Grill chicken over high heat and cook about 8 minutes per side or until fully cooked.

Chop chicken into bite-sized chunks.

Prepare salsa by combining tomatoes, red onion, avocado, 2 teaspoons lime juice, 1 tablespoon cilantro, and Fiesta Blend seasoning in a medium-sized bowl. Toss gently to combine.

Toast Cauliflower Toppers in a toaster until golden brown.

Prepare tacos by topping each Cauliflower with chicken and salsa mixture.
KEYWORD
Mexican recipes for weight loss, Tacos for weight loss, Weight loss tacos, cilantro lime chicken tacos