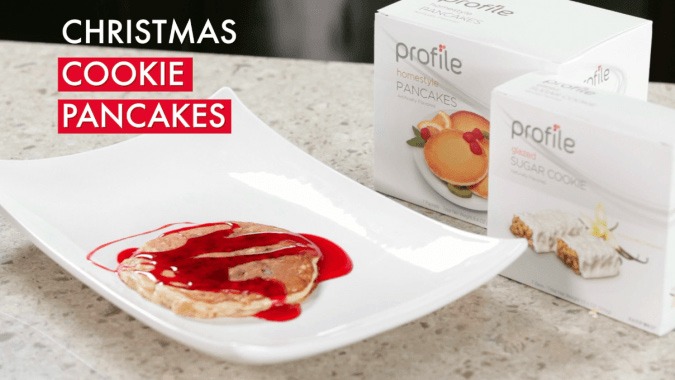 Christmas Cookie Pancakes
These "Christmas" cookie pancakes are great any time of the year for weight loss.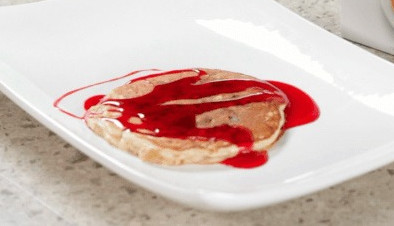 CUISINE
American, Profile
Combine pancake mix and sugar substitute.

Add almond milk and vanilla extract; stirring lightly to combine.

Chop Sugar Cookie bar into small pieces and add to batter.

Spray a griddle pan with nonstick spray and place over medium-heat. Drop one large pancake onto a hot griddle.

When holes appear in the center of the pancake, flip over and continue cooking until golden brown.

Top with sugar-free strawberry syrup.
Profile Exchange: 1 Meal Replacement, 1 bar, 1 free food
Get the ingredients in our online store!
KEYWORD
Pancakes for Weight Loss, Profile by Sanford Pancakes, Weight Loss Pancakes