Christmas Cookie Pancakes
These "Christmas" cookie pancakes are great any time of the year for weight loss.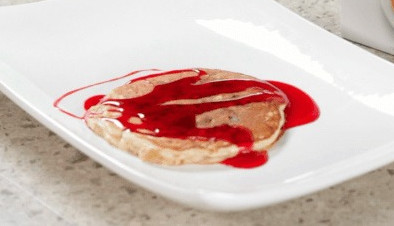 CUISINE
American, Profile
1

Profile Sugar Cookie Bar

¼

cup

unsweetened almond milk

Sugar-Free Strawberry Pancake Syrup
Combine pancake mix and sugar substitute.

Add almond milk and vanilla extract; stirring lightly to combine.

Chop Sugar Cookie bar into small pieces and add to batter.

Spray a griddle pan with nonstick spray and place over medium-heat. Drop one large pancake onto a hot griddle.

When holes appear in the center of the pancake, flip over and continue cooking until golden brown.

Top with sugar-free strawberry syrup.
Profile Exchange: 1 Meal Replacement, 1 bar, 1 flex
Get the ingredients in our online store!
Profile Sugar Cookie Bar
KEYWORD
Pancakes for Weight Loss, Profile Pancakes, Weight Loss Pancakes