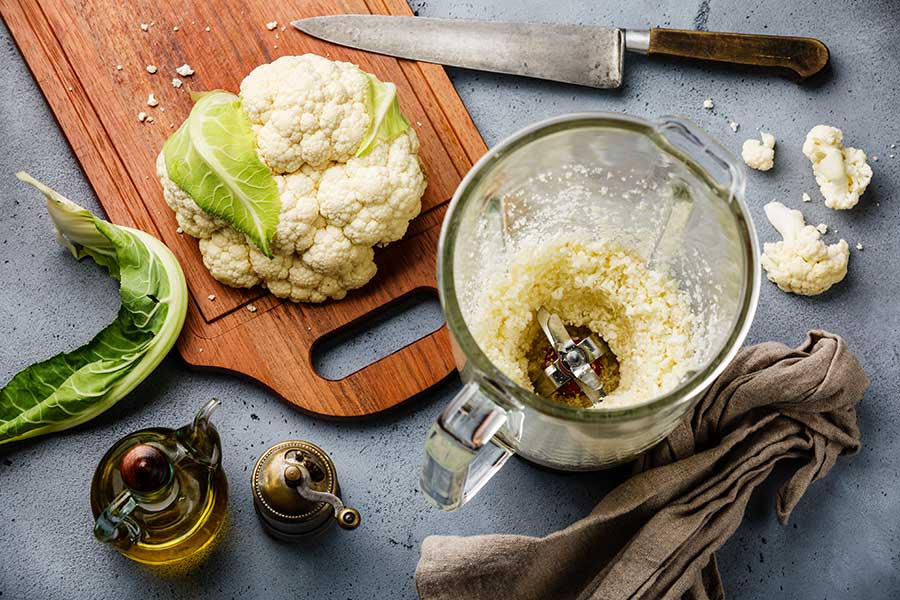 Cauliflower Pasta
Check out this tasty low-carb pasta "swap". It's Profile-friendly to fit right into your personal weight loss plan.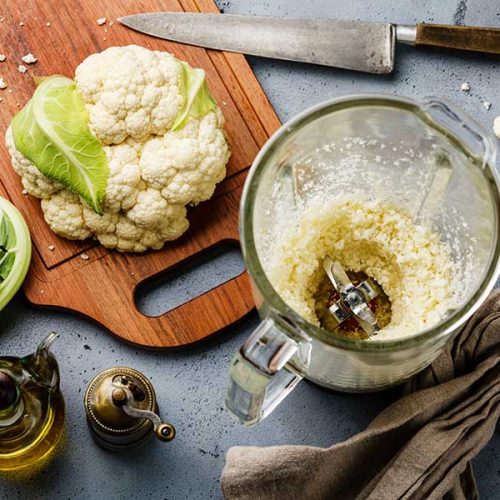 COURSE
Main Course, Side Dish
CUISINE
American, Profile
1

Cauliflower

raw, head, medium 5-6″ dia

Olive Oil Spray- 4 second spray

1

T

Olive Oil

Salt and Black Pepper to taste

Herbs and Spices to taste




Wash cauliflower and cut into small uniform pieces.

Working in small batches add cauliflower to food processor and pulse until cauliflower is the size of couscous or long-grain rice.

Place a large shallow frying pan over medium-high heat and spray with vegetable oil spray.

When the pan is hot add cauliflower and let it toast till a golden-brown color on the bottom.

Gently flip/stir over the cauliflower to brown on the other side.

To finish add 1 T olive oil, spices, salt and pepper to taste.

Remove from the heat, mix well, and serve.
Tips: You can also roast the cauliflower in a hot oven till golden brown and finish as above. To add even more veggies to your meal try adding in small diced red and green pepper, mushroom, onion, and/or garlic.
Profile Exchange: 1 fat, 1 cup vegetable
Photo courtesy of The Vintage Mixer
KEYWORD
Low-carb swaps, Profile Pasta, Profile Swaps