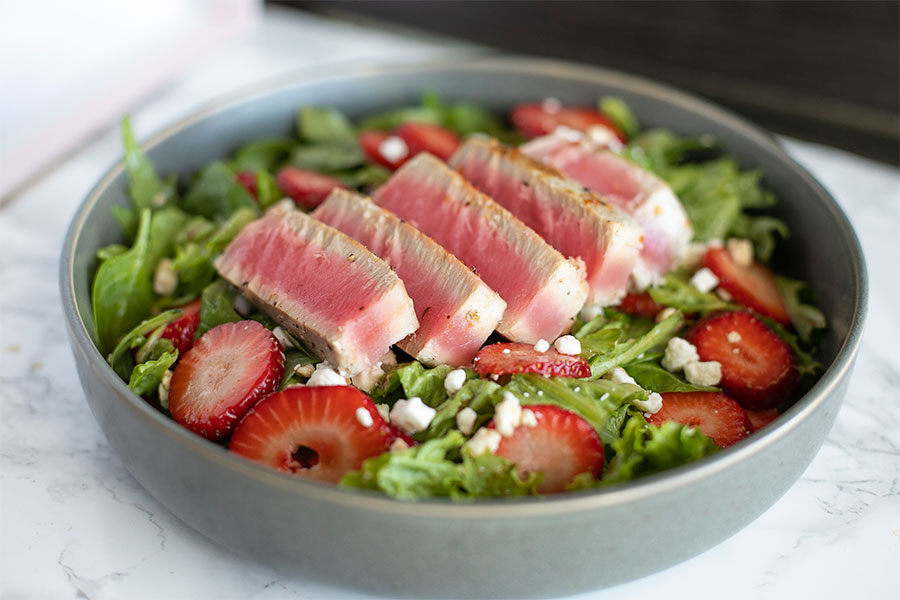 Ahi Tuna Salad
Enjoy Ahi tuna steak, goat cheese, strawberries, salad greens and Profile Rosemary Balsamic Vinaigrette.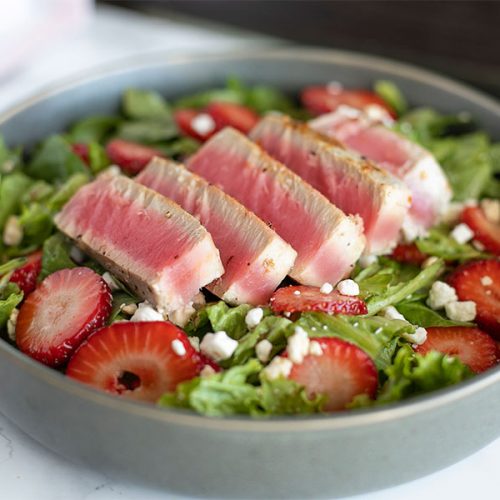 Small pan to cook tuna steak
1

Ahi tuna steak

2

cups

Mixed salad greens

1 1/2

tsp

goat cheese

6-8

strawberries (If your plan allows fruits for a low-carb diet)
a grill pan on medium heat and spray with nonstick cooking spray.

Place the tuna steak on the pan once hot, and cook the steak for about 2-3 minutes on each side (the middle will still be raw).

Remove tuna from heat and allow to cool. Once cool, cut into slices.

In a large mixing bowl, toss together the mixed greens, balsamic vinaigrette, goat cheese, and optional strawberries.

Plate the greens and place the tuna slices on top of the dressed greens and serve.
Profile Exchange:
4 oz very lean protein, 2 cups vegetables, 1 fat, 1 flex food, 1 fruit (
for a low-carb diet
)