What to Expect From a Virtual Health Coach
Looking to work with a virtual health coach to meet your health and weight loss goals? Here are a few things you can expect from your online coaching!
BY: Profile By Sanford
June 7, 2021
Comments Off

on "Tom & Jerry" Shake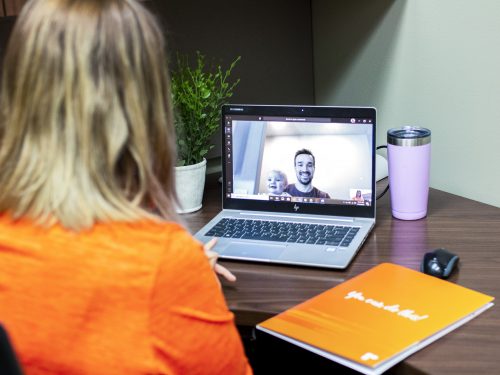 A health coach is someone who helps you live the best life possible by focusing on your overall health and wellness goals. Health coaching is built on trust, openness and empathy, and consists of ongoing, consistent, one-on-one conversations about your weight loss goals and challenges.
Research has shown that people generally lose three times more weight with a coach*, versus trying to lose weight on their own.
If you've decided to engage with a health coach to help you make lifestyle changes or reach your wellness goals, you don't necessarily have to meet with them "in person." Profile offers the option to meet online with a Virtual Health Coach.
What Does a Virtual Health Coach Do?
A virtual health coach is a coach that meets with you on your device of choice through a teleconferencing program such as Zoom, Facetime, Skype or Microsoft Teams. They serve as a support and accountability partner in your weight loss, health or fitness goals.
Some health coaches made virtual health coaching available as an option to clients pre-COVID, but the pandemic made its use widespread. It was one of the pivots the coaching industry implemented to continue to help clients.
Fortunately, clients who wanted to continue their wellness journey—especially with the additional pandemic stress and strain—were able to do it virtually through an Internet connection.
Advantages of Virtual Health Coaching
Whether you choose to attend your coaching session in-person or online, you can expect a similar experience in terms of instruction and personalization. The main difference between the two is in its delivery—face to face or via a screen.
A virtual health coach's skills are transferable whether they are in the same room with you or if they are on your screen. Virtual health coaching can be just as effective, because the coach can read your facial expressions and body language through your camera.
Virtual health coaching is another avenue to help you make lifestyle changes that last, meet your wellness goals, and provide you with ongoing support and motivation, no matter what area you live in.
If you're thinking about working with a virtual health coach, there are several benefits you may enjoy.
It's easy and convenient.
If you're running late, don't want to drive in rush hour traffic, or need to take a child to practice, it's more convenient to hop on a virtual call with a coach than meet a health coach in person.
Virtual Health Coaching can be safer.
If you have an auto-immune disease or underlying health condition, you may not want to risk exposure by meeting in person. Choosing to have your appointment virtually may make you feel more comfortable.
You don't need to be a technology expert.
Most tele-conferencing platforms are fairly easy to download, log into and use. You don't need to know your way around technology to participate in virtual health coaching, and if you run into issues, you're not the first and definitely won't be the last. Clients and coaches don't expect you to know everything. They are in the same boat, and will be flexible with how you choose to communicate.
You can live anywhere
When you engage in virtual health coaching, it doesn't matter if you live in the same town as your coach or across the country. You're not restricted to a health coach in your area.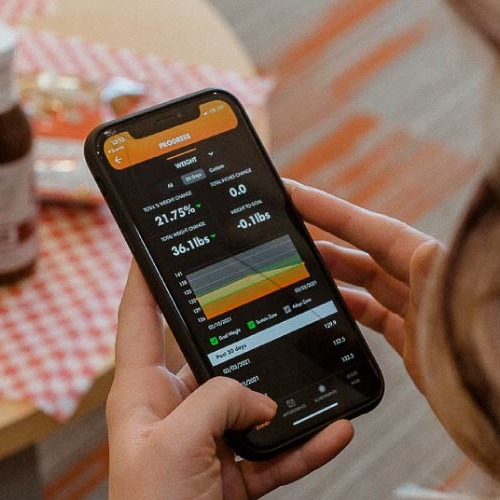 What to Expect from an Online Health Coach
It's important that a virtual health coach is compatible with your personality, has credentials or career experience in health coaching, and has gone through a health coach training program. Virtual health coaches should, above all else, be focused on your goals.
When considering virtual health coaching, you will want to ask about the video conferencing platform the coach uses for their sessions, and if there are other options available if you would prefer not to be on camera. A good coach should be adaptable and willing to conduct your session over the phone if you prefer, or if your Internet connection goes out.
What to Expect During Your Online Sessions
While each coach conducts their sessions differently, there are some basic things you can expect:
Health history forms
Before your first session, a health coach may send you forms to fill out that address your health history, lifestyle habits, overall health and wellness goals, and general life and demographic information.
An email reminder
Before your health coaching sessions, your health coach should send you an appointment reminder with the link to your session, and any instructions or information you would need to log on effectively.
Educational materials
Great virtual coaches will send you resources or information ahead of time that they are planning to go over with you during your session. This will give you a chance to review them and prepare any questions.
Active Listening
You should expect your virtual health coach to prepare a virtual environment that is supportive, encouraging and friendly by being an active listener. Your coach should make eye contact with you, ask follow-up questions, and be engaged with your conversation.
Screen Sharing of Information
A great health coach will share their screen with you, so you can follow along in the instruction by watching their screen. This is the equivalent of hand-outs or brochures during an in-person coaching session.
Consistent Check-Ins
A good health coach works with you to make sure you are getting the results you want. If you aren't losing weight or satisfied with your results, your coach will make tweaks to make sure you are happy and successful.
5 Tips for Effective Virtual Coaching Sessions
To get the most of your video coaching sessions, you need to do your part, too. Here's your role in your virtual wellness journey and how to make it a success:
1. Find a private place for your session
Plan ahead and choose a place in your home where you can talk openly and uninterrupted.
2. Have a strong internet connection
Be sure your signal is strong enough to support a video session, and have a back-up plan if you don't.
3. Make eye contact.
Just as the coach needs to make eye contact, you do, too. Be sure to look at the camera and engage in conversation.
4. If not on camera, participate
If you choose not to turn on your video during your session, a good virtual health coach will respect your decision and be flexible. But in order for the session to be a success, you need to make sure you actively participate and engage in the conversation.
5. Have a back-up to video
With your health coach, decide ahead of time how you will conduct your sessions if you are unable to log on.
Ready to Work With Your Virtual Health Coach?
Profile by Sanford is a health and nutrition program that is science-based, easy to follow, and sustainable.
We offer both in person and virtual 1:1 coaching to accommodate our members' preferences and comfort levels. Our members are welcome to meet with their coaches at one of our 150+ locations, or online with virtual coaching.
Our members have realized tremendous success through the Profile program. We have helped over 185,000+ members lose 2.5+ million pounds and get started living a healthier lifestyle.
We are proud of our members and love to share their success stories. If you are interested in listening to their personal experiences, please visit our YouTube channel for more videos like this one:
Ready to take charge of your health and make virtual health coaching part of your weight loss journey? Please feel free to contact us or schedule a free consultation with one of our health coaches today!