Regaining Control of His Health: James' Story
James Walsh lived an active life, but the pounds still crept on. Regaining control of his health, James is now down 40 pounds* with Profile. Read more.
BY: profile
August 19, 2020
Comments Off

on "Tom & Jerry" Shake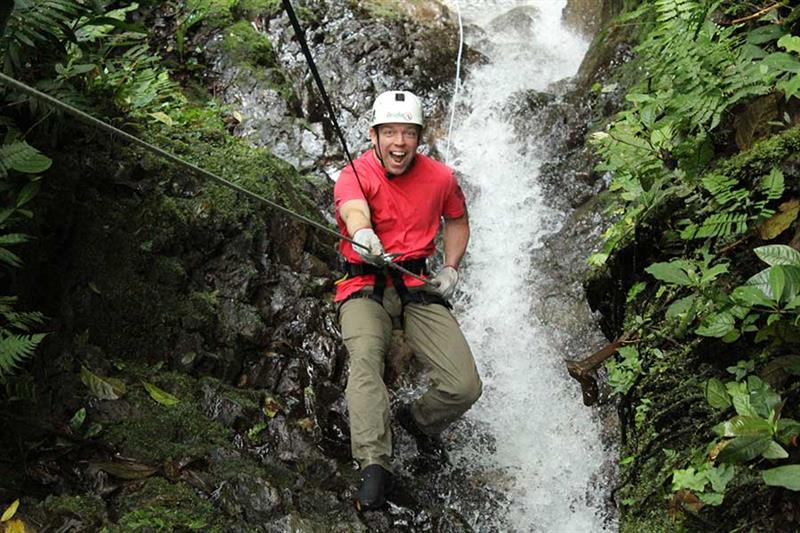 Numbers don't lie. And according to the numbers, James Walsh is healthier now at 38 than he was at 28. After seeing his closest friends' improved health at their annual March Madness trip, James decided to get serious about his health. His friends told him about their health journeys – both led by Profile by Sanford – and it was just the encouragement James needed to start regaining control of his health.
Positive changes to his health chart
Losing weight had never been a major hurdle for James. "I felt healthy enough. Most of my life, I wasn't overweight. I wasn't out of shape. I played sports. But then the weight started to creep up. I decided I wanted to take control." And that is what he did after joining Profile.
After following his Profile plan for just a couple months, James received good news at the doctor's office. "I saw my primary care physician about 65 days in and was able to stop my cholesterol medication immediately. It was such a big victory for me. She was so impressed with the changes that my bloodwork showed that she asked more about the plan. My sleep has improved dramatically, and my energy level is through the roof."
Achieving his initial goals
James started his Profile journey at 227, and he initially set his sights on dipping below 200. He hit his first goal within two months and decided to set new goals. "I just knew when I went back that March for our next trip, I wanted to be looking healthy too."
James said it was eye-opening how quickly he met his goals once he broke his unhealthy habits. He works as an air-traffic controller, which means swing shifts, rotating hours, and late nights. "I have a demanding and high-stress job with demanding hours. I got into this cycle of snacking and scavenging at night for meals. I wasn't purposeful in what I ate. Profile did a good job of helping me break those routines."
Building a life of health
It has been motivating for James to have friends notice the changes he has made regaining control of his health. Another source of encouragement has been his wife, who has witnessed his transformation. James has lost more than 40 pounds.* "I feel amazing. I'm more active. I run more. The biggest thing has been the transition from fast food to whole food. I broke that old cycle."
He encourages others, even if they are not obese, to reflect on their health no matter their age. "Before, I was heavy, but I ran and played sports. It wasn't that I couldn't do those things, but it took a toll on my body."
James's wife said something that stuck with him during his journey. "She said that your health is almost an accident until your 30s. After that, it's purposeful." It's never too late to be purposeful, he said. "This is not a fad diet or for a certain type of person. Profile is science and logic-based. It's personal for each person. It was such a good decision for me to have a mechanism to make changes. I knew what I wanted to do, and this gave me the avenue to do it."
Want to regain control of your health? Start by getting matched with your custom plan.