Nikki's Journey: Losing Weight and Gaining A Career
Nikki Milburn's health journey is just getting started. She achieved weight loss and found a passion for nutrition through Profile and is now on the path towards a new career.
BY: profile
June 6, 2020
Comments Off

on "Tom & Jerry" Shake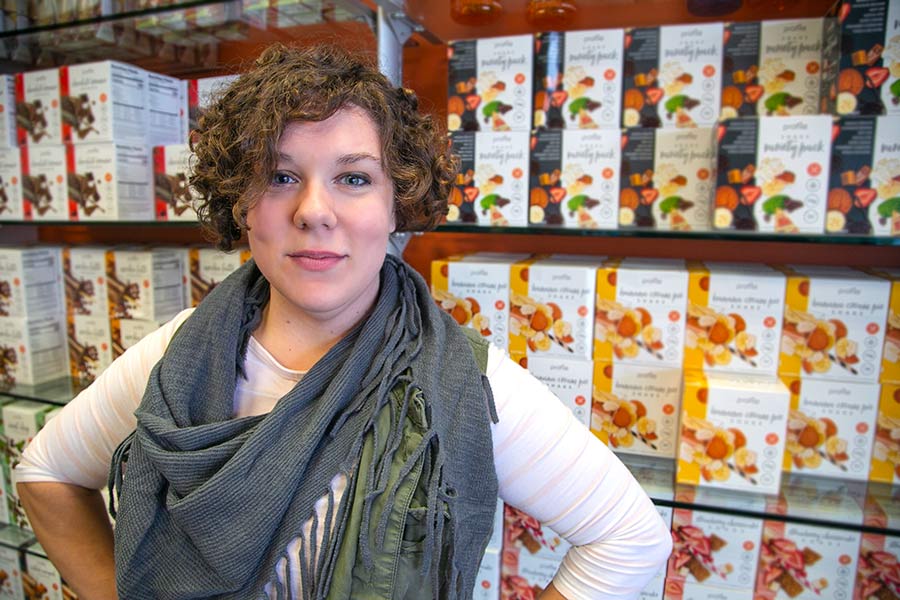 Nikki Milburn's health journey is just getting started. She achieved weight loss and found a passion for nutrition through Profile by Sanford and is now on the path towards a new career. Profile has changed her life in so many ways, which is why she is sharing her gift for creating inventive recipes with her fellow members.
Finding her why for a health journey
It was Nikki's mother who inspired her to take charge of her health. "When my mother got sick, I realized I needed to take care of my health," she recalls. "It was never really about weight loss, but about getting healthy in my mind, body, and spirit."
Her mother passed away, but not before struggling with the side effects of gastric bypass surgery. "When they shrink the stomach, the body isn't able to absorb enough vitamins and minerals from food," Nikki says. "I didn't want to end up like that and I don't want to get to that point."
After struggling with her weight for a decade, Nikki's cousin connected her with Profile. She has lost 60 pounds* on her journey so far and no longer suffers from the symptoms of Type 2 Diabetes. "It's safe to say I made the right decision," Nikki says. "Profile has opened up a whole new world for me."
Creating recipes for weight loss success
There have been plenty of victories along the way. Nikki was able to run her first mile, and then a 5K. She has discovered a love for weight lifting and can now bench press 120 pounds. "There are so many times, daily, I have found I can do new things."
One of those new things includes releasing a cookbook completely authored by Nikki. The Winter Recipe Cookbook was promoted and sold in Profile stores. It started simply enough. Nikki wanted to try different things so she didn't get bored following her meal plan. "I just started making recipes," she says.
At first, she wondered about turning Profile Creamy Chicken Soup into buns, but they were too salty. So, she tried using the Profile Homestyle Pancakes and kept experimenting from there. "I started posting the pictures and recipes on Facebook," she says. People liked what they saw – and tasted. "My coach said there was a buzz about them and it was helping people along in the process," Nikki says. "Using Profile ingredients you have unlimited variety – it's just using your imagination."
There are easy ways to accommodate your tastes without sacrificing health. You can make enchilada sauce, for example, out of the red pepper sauce. "It's great over noodles and vegetables," she adds. "It's tomato-based, so you can use it for so many things, chili, enchilada sauce, and salsa."
She really looked forward to the day when she could hold her cookbook in her hands. "It was an amazing experience," she says. "It's like my baby."
A future that is focused on others
Hearing that she has inspired others is motivating to Nikki. "It's really inspirational that my journey will continue on to help not only myself but others," she says. "It's an incentive for me to keep going on my journey."
It's encouraged her so much that Nikki is on the path to becoming a dietician. She has enrolled in Purdue Global University to earn her Bachelor of Science Degree in Nutrition. "I want to show people how to become a healthier person through how they eat," she says.
Do you want to lose weight and take control of your health? Schedule a free health consultation with us. It's the best way to learn more about Profile by Sanford. At your consultation, you will meet a Profile coach, see what your meal plan would look like, and we'll help you determine if Profile is the right fit for you and your weight loss goals.