Making Weight Loss a Family Affair: Justin's Story
Lose weight via nutrition, activity & coaching developed by physicians at Sanford Health. Find your weight loss plan at Profile by Sanford today!
BY: profile
June 6, 2020
Comments Off

on "Tom & Jerry" Shake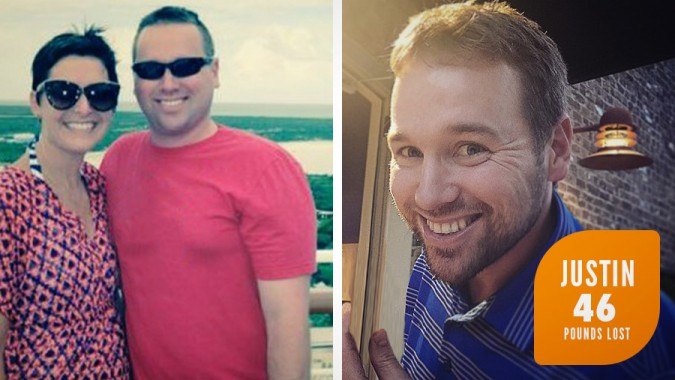 Keeping up with young kids is a tough job for anyone. But for Justin, being overweight made it an even bigger challenge.
"I have a five-year-old and a two-year-old, and keeping up with them was a hassle and even somewhat embarrassing," he says. "Plus, my wife and I had another child on the way, so losing weight was a decision I needed to make in order to stay active and be part of their lives."
After learning about Profile by Sanford through work and from his father-in-law, Justin decided to give it a shot.
"Initially, I had to learn the right way to stick to the plan. But after a few weeks, it became my routine and something my whole family benefited from. It wasn't something I felt like I had to work at."
Justin incorporated Profile shakes, puddings and bars into his diet, which worked conveniently with his work travel. At home, the whole family took advantage of healthier recipes like Veggie Meatloaf.
But food was just one factor in Justin's weight loss journey.
"The coaching was a huge part of my success," he says. "My coach Maria was very energetic and kept me positive with my progress. I had tried a few low-calorie or carb-cutting plans, but coaching wasn't an option with them. I feel that the easy format and having the support that you get from Profile is what makes people successful on the plan."
Sustaining Success
Today, Justin has hit his goal weight*, but that isn't stopping him from pursuing a healthier lifestyle.
"I'm in the Sustain phase of the program and I'm still at my goal weight. I still use the shakes and bars occasionally because I like them so much, especially when I'm on the go. It's a great alternative to other options out there."
"Overall, I've learned so much about my health that this new lifestyle is part of my family's daily routine," Justin says. "I didn't even realize how bad I felt or how much weight I had to lose, but now I'm almost back to my college weight as an athlete."
Most of all, Justin's weight loss helped him realized how far he's come from the man who had trouble keeping up with his kids.
"My biggest success is that I can keep up with and outlast my kids, stay active in life and even hit a golf ball a little farther," he says. "That means everything. A hint of warning: letting your children try your shakes and bars will make them want a drink or bite every time you have one!"
Justin has gone on to recommend the Profile plan to numerous coworkers and friends looking for the same results.
"I've referred eight people to the program, and almost all of them have hit their goal. It works, and it's way easier than anyone can explain*. As soon as the results start showing in the mirror, you'll be hooked."