Making the Climb: Kevin's Story
Lose weight via nutrition, activity & coaching developed by physicians at Sanford Health. Find your weight loss plan at Profile by Sanford today!
BY: profile
June 6, 2020
Comments Off

on "Tom & Jerry" Shake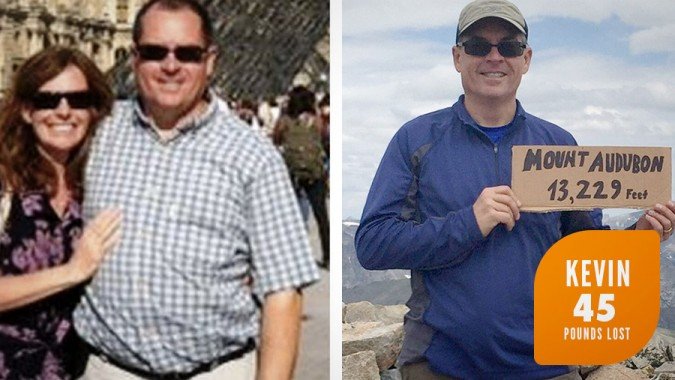 An Unconventional Start
What began as a collaborative research study at SDSU on human nutrition, turned into an amazing journey: more than improved health, but a new lease on life. Through his research, Kevin Kephart was first introduced to Profile by learning about the solid science behind the program.
"I have been needing to lose weight and improve my health status for quite a long time. Based on what I learned about Profile through our research relationship, I decided to give Profile a try for myself."
Kevin discovered the food quality exceeded his expectations and his weight loss plan worked well with his busy schedule that demands a lot of travel. As one who enjoys cooking, the guidance provided by Profile added a new and fun dimension of cooking for him and his family.
"I was very encouraged with the results in the very first week."
Sticking to the Plan
You'll have the most success sticking with the plan with a coach at your side. A coach will help you have the most effective experience by answering questions, providing advice and holding you accountable.
"I have a terrific coach, Trish Price. She has consistently given me solid guidance and encouragement and she is always available."
A balance of both raw and cooked vegetables is a key part of the Profile plan. Having a variety of vegetables prevents "food boredom" and keeps you on track. Kevin was lucky to have quick access to fresh vegetables in his back yard.
"I started the program in August when the garden was at the peak of production. The Profile products combined with fresh garden vegetables provided solid results during the first few weeks, making it easy to stick to the plan."
A New Lease on Life
By sticking with his tailored plan and with the guidance from his Profile Coach, Kevin started reaping the benefits and his physical abilities dramatically improved.
"I'm now running, biking, exercising on a daily basis and look forward to the activity each day. The increased physical activity provided for a fun lifestyle with my family. They love it. Also, I'm no longer on BP meds, statins, or daily pain meds*."
Climbing to the Top
In August, Kevin embarked on a climb up Mt. Audubon and Longs Peak, reaching both peaks at 13,229 ft. and 14,259 ft. respectively*.
"This was the single most difficult, most physically and mentally challenging thing I have done. Despite reading and watching videos, I significantly underestimated this mountain. Nevertheless, I had the right equipment, a year with Profile, and fitness that got me to the top and back down. Start to finish was 14 hours."
To add a little icing on the top (low fat/low sugar of course), on the morning of the climb, Kevin had reached his ultimate weight goal and lost a total of 45 pounds*!