Cancer Survivor Lives Healthy Life: Dawn's Story
Dawn is a breast cancer survivor who lives a strong, healthy life with the help of Profile by Sanford. Read more about her journey.
BY: profile
October 20, 2020
Comments Off

on "Tom & Jerry" Shake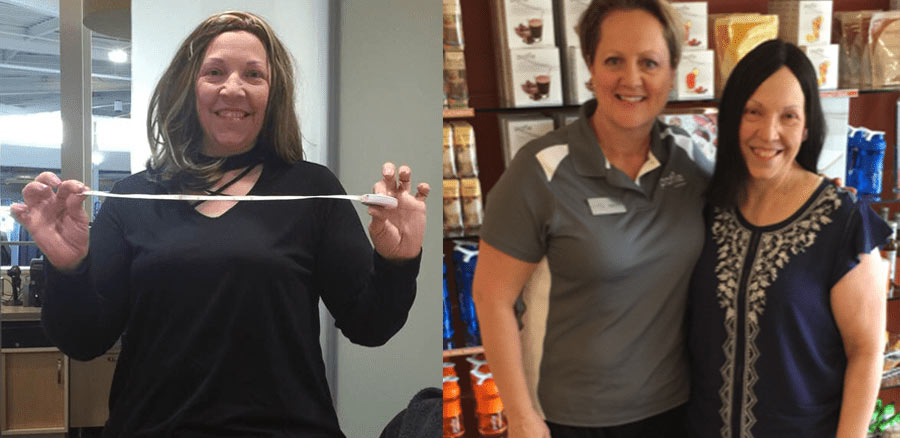 Dawn Waack is a breast cancer survivor who lives a healthy life with the help of Profile by Sanford. She had cancer for so many years the fight is familiar. "I've had it for 15 years, said Dawn, a nurse by trade. "So, it's everyday stuff for me. You learn to live with it." Learning to live with it, and live well, has caused Dawn to take a serious look at her overall health, diet, and weight. That is what brought Dawn, who is now at a much healthier weight, to Profile.
From diagnosis to health-conscious
Dawn was diagnosed with breast cancer in 2003. It was through chemotherapy, medication, and surgery that she began to struggle with weight gain. "I'm estrogen positive, so unlike most people going through cancer, I gain weight." Over the course of more than a decade, Dawn tried several different diets to lose weight while her cancer returned, again and again. "Since 2003, it's been back five or six times."
Before joining Profile, Dawn lost some weight on her own. After successfully losing 45 pounds, her doctor recommended she continue her weight loss journey with Profile. Dawn became a Profile member and loves the health coaching and support. She has lost an additional 40 pounds.*
Living a new life
The transformation has affected every area of Dawn's life, including her energy levels and mental clarity. Her joints no longer hurt, her cholesterol levels have returned to normal, and she can manage her farm work with ease. She purchased the acreage the day she was diagnosed with breast cancer, so it holds a special place in her life. "Before, I wasn't doing things on the acreage as I should. I wasn't up on the ladder and down on the ground, pulling up weeds. I just wasn't physically able to do it."
Nowadays, Dawn finds pleasure in the little things, particularly her job. "I became a nurse because of my battle with cancer." Dawn earned her degree in 2009 and was 42 years old when she graduated. "It helps me forget my own struggles because when I go to work, I am helping other people." Dawn would like to see a movement in health care that focuses on prevention and food as a medicine source. "We need to start looking at food as a medicine, in conjunction with what our health care providers say."
A changed perspective
Dawn enjoys cooking and the challenge of finding new ways to eat healthily. "My whole perspective on food has changed." It has been two and a half years since she has had to switch medications and she is prepared for whatever lies ahead, knowing she has done her best to feed and nurture a healthy body while fighting disease.
Someday, she wants to spend part of her winters in Arizona, but for now, she loves being a nurse and coming home to a beautiful South Dakota farm that keeps her busy. "Now I'm raising chickens and rabbits. It's not radical stuff, but they are things I wouldn't have been able to do before. Profile has played a big role in making it happen!"
Ready to start living a healthy life? Learn more about Profile or schedule a free consultation.