We sat down with certified health coach, Erin M. from Knoxville, TN, to get her perspective on what it's been like working as a Profile Coach.
Erin has been with Profile for two years and says her greatest experience has been being able to help members change their lives for the better.
Continue reading Erin's journey with Profile.
What is Your Background?
Erin is from upstate New York and graduated with her degree in wellness management and health science. After graduating, she had the opportunity to work in the Buffalo, NY community before moving to Knoxville, TN.
When Did You Start with Profile?
Erin has been with Profile for 2 years. She was looking for a career where she could make an impact on an individual level instead of the community. When she found Profile, she was immediately sold on the job description. When she came into the store for her interview, she immediately noticed a great work culture.
Why Do You Love Being a Profile Coach?
There are so many reasons why Erin loves being a coach, but one of the most rewarding things is being able to see everything come to life.
Erin said,
"When members walk through the doors of Profile, they are choosing to make their future better and are ready to design a life that they love."
She loves to celebrate successes with her members,
"I think about how many people that I've met and what they have gone through. It's amazing to see their lives change."
How Has it Been Coaching Christy?
Christy, a Profile Ambassador that Erin has been coaching for a year, is now down 135.7 lbs. and has celebrated numerous NSVs. Christy has been sharing her Profile Journey on social media and has truly been an inspiration to all. Erin says,
"Christy has been phenomenal and has the drive, initiative, and desire to succeed."
Whenever Erin and Christy meet, there are so many successes to celebrate.
"She is always celebrating NSVs and is now a completely different person than the one I met the first day she walked into my office. She has celebrated NSVs such as having more energy, riding all of the rollercoasters with her family at Dollywood, and now she is planning a trip to Disney World!"
Erin even considers Christy a good friend now after seeing each other on a weekly basis and getting to know one another personally.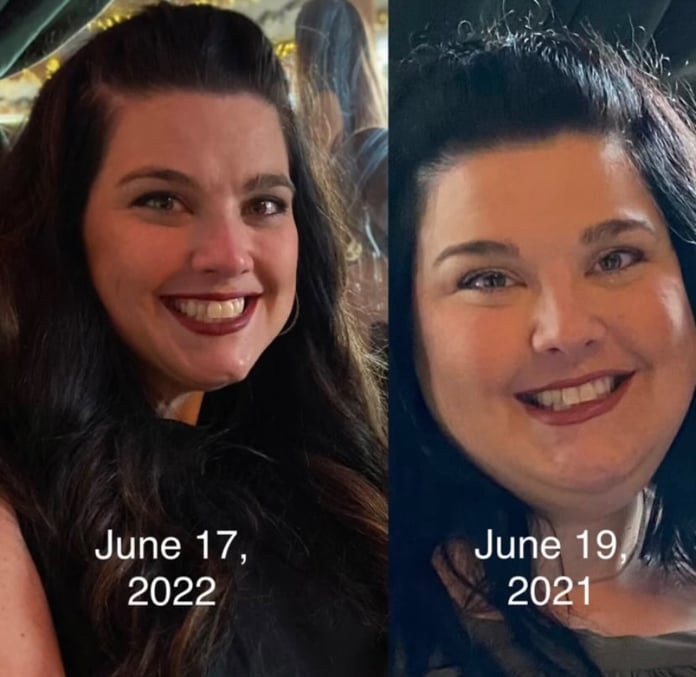 How Many Lives Have You Impacted?
Erin says that the number of lives she has impacted is well in the hundreds. She continues to coach people consistently and says,
"90-95% of my consultations end up joining."
What Has Been Your Greatest Experience While Working at Profile?
Helping members change their lives has been the greatest experience for Erin. She has also been able to recognize Profile at an Eastern Tennessee round table event. She says,
"We applied this year and got inducted into the bronze status."
This event was a great way to recognize and promote various health businesses, and she was able to network with 60-70 health professionals around the area.
"I even met someone at this event, and after talking to her about Profile she became a member."