How Chelsea DeBoer Maintains Her Weight
Read how Chelsea DeBoer successfully lost weight with Profile by Sanford. She also shares her habits for maintaining her weight. Learn more.
BY: profile
December 23, 2020
Comments Off

on "Tom & Jerry" Shake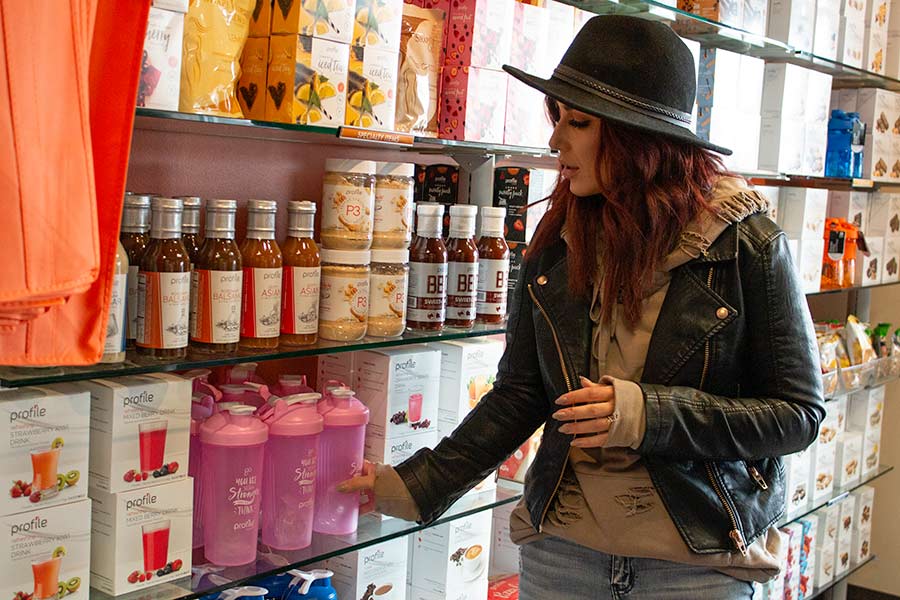 Expecting her fourth child, raising her little family, designing and building a new home, creating new clothes for her collection at Lauriebelles, debuting a collection of home goods, and filming her final season of MTV's Teen Mom 2—it's safe to say Chelsea (Houska) DeBoer has a lot going on these days. Yet, she continues to remain focused on her health thanks to Profile by Sanford.
"I'm definitely ride-or-die Profile," she says with a laugh. "If anyone asks me, I always say, 'You have to try Profile.' It's the one thing that really worked for me and has actually lasted."
A Profile member since 2017, Chelsea first joined the program after the birth of her second child. "I gained so much weight when I was expecting my son. Our wedding reception was 9 months after he was born, and I was worried about what I was going to do or how I would lose all that weight. I'm still shocked at how fast it all happened after I started Profile."
How the Teen Mom star lost weight and maintains it
Chelsea first found Profile by Sanford after seeing some friends have success. She became a Profile member, followed her healthy eating plan, and met faithfully with her coach. It paid off, and she lost 50 pounds* for her wedding reception. She continued using Profile and making healthy choices. "It has been so easy for me to stick with. After doing the program, the habits have stuck with me. That's just how I eat now."
She also utilized their MOM Program during her third pregnancy. Chelsea would meet regularly with a MOM-certified coach and followed a customized meal plan that ensured she was getting the proper nutrition for a healthy pregnancy. "I felt amazing during my third pregnancy. I was healthy, and it was just an enjoyable experience."
Now that she is expecting her fourth baby, Chelsea is once again following her MOM meal plan. "I am so glad I have that meal plan and Profile products to keep me in check. It's been going really great." Chelsea is looking forward to the future and being a healthy mama to four. "After I have the baby and I'm ready to get back to my pre-baby weight, I will definitely be doing coaching because I feel like it really keeps you in check."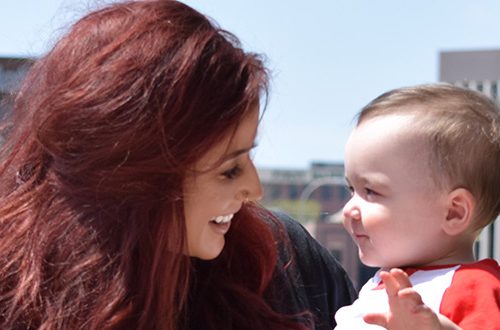 Chelsea's healthy go-to foods and recipes
After three years with Profile, Chelsea knows what products she loves and has some go-to favorites. "I have a Chocolate Brownie shake every morning mixed with coffee. It's so good!" Her ultimate favorite Profile product, though, is the wafer bars. "They are definitely my top favorite. They are so good that my husband steals them."
Another favorite is the pizza crust. "I like to do a buffalo chicken pizza. I cook some chicken in a crock-pot with Frank's hot sauce and a packet of Ranch seasoning. Top the Profile crust with it and toppings of choice. So good!" Other Profile recipes Chelsea loves are Thai lettuce wraps, egg roll in a bowl, and the big mac salad.
Chelsea loves how adaptable the healthy eating tips are she has learned from Profile. She finds she can modify just about any meal with healthy food swaps. "I try to cook healthy for the whole family, but even if I decide to do something like spaghetti, I'll save a side of the meat and sauce and have it with zucchini noodles. I have found there is always a way to incorporate healthy eating with almost anything."
Choosing to share her weight loss journey
As a reality TV star with a large social following, Chelsea had to decide whether she would share her Profile journey once the plan started working for her. She is so happy she decided to share her success. "I remember seeing celebrities and other women and thinking, 'How are they losing weight so fast?' I feel like no one would ever talk about it. So, I wanted to be open with what I'm doing in case it would help someone else."
She continued to say, "If a woman is confident with how they are, I am obsessed with that. But if they're not feeling like their best self and want to lose weight, I love sharing what was helpful for me. And now I get messages from women saying, 'I lost 30lbs!' and they're just so proud of themselves and thankful to me for sharing. That feels so good."
Chelsea CRUSHED it with Profile and you can too! Start by downloading our FREE cookbook.