Alex's Journey: Tackling Type 2 Diabetes
"I've lost 61 pounds, been taken off all of my medications and bought clothes in sizes I haven't worn since high school*," Alex announced. "Most importantly, I've learned that I can have a healthy relationship with food."
BY: profile
June 6, 2020
Comments Off

on "Tom & Jerry" Shake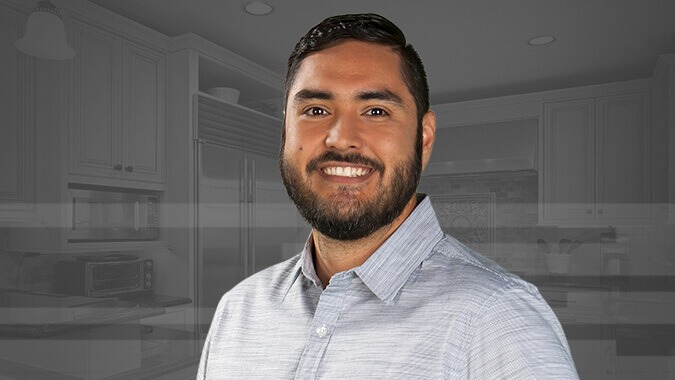 Fifteen years. That's how long Alex Verburg was on medication for Type 2 Diabetes. After making healthy lifestyle changes on Profile by Sanford, his doctor took him off all seven of his medications. With a new lease on life, Alex is all smiles.
After his remarkable transformation, he has much to be happy about. "I've lost 61 pounds, been taken off all of my medications and bought clothes in sizes I haven't worn since high school*," Alex announced. "Most importantly, I've learned that I can have a healthy relationship with food."
Diabetic Weight Loss Success Starts with a Profile Coach
Growing up, food meant a lot in his life. Through appointments with his Profile coach, Alex learned that he would have to change the way he viewed food if he wanted to make a lasting change.
"That was the most difficult part of my journey," Alex said. "I needed to be able to separate the food from the memories. I recognized that it was my friends and family and the time we spent together that was special – not just the food."
Many of his fondest childhood memories revolved around food. "Food was an important part of family. Holidays and special events where we gathered around the table will always be something that I cherish," Alex explained.
Diets don't work – just ask Alex.
"I've tried about everything you could imagine," Alex recalled. "It never went very well." After years of struggling with his weight and taking prescription drugs, Alex's doctor recommended Profile as an option to help him make the healthy lifestyle changes necessary to tackle his Type 2 Diabetes.
"Profile is not a diet – it's so much more. It's a lifestyle change. It's a journey," Alex asserted. "Profile has changed my life. It's given me the tools to overcome years of bad habits. When I started this journey I could not have imagined where I am today."
These days, you can find Alex doing things with his wife and daughter that he physically couldn't do just a short time ago. He's made a life-changing transformation that's much deeper than weight loss. With a little help and support from his Profile coach, friends and family, Alex has a new outlook for the future.
"I'm thankful every day for the help and coaching I have received and I look forward to continuing to learn and grow with my Profile family. I encourage anyone who wants to try the program to learn and grow as well. You will not be disappointed."
Get started on your health journey today! Schedule a free consultation to get matched with a custom nutrition plan.