Roasted Vegetable Soup
Created by Profile member, Patricia Gill, this fragrant, robust soup helps you fall into the seasons.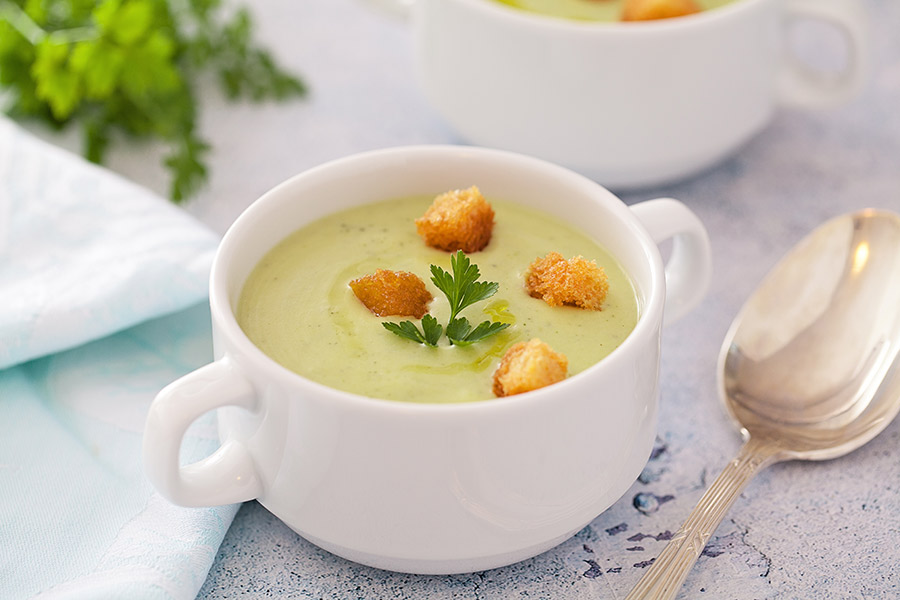 Stock pot or large soup pot
Immersion blender
2 medium summer squash, cubed
2 medium zucchini squash, cubed
2 carrots, sliced
3 bell peppers (yellow, red, orange), diced
2 scallion bulbs, chopped
48 oz fat-free, low-sodium chicken broth
2 Tbsp. olive oil
Salt and pepper to taste
Preheat oven to 425 degrees.
Spread vegetables onto a cookie sheet that has been prepared with non-stick cooking spray.
Roast vegetables in oven for 25 minutes.
Remove vegetables from oven and set aside.
In a stock pot or large soup pot, add 1/2 cup chicken broth and 1/3 of the roasted vegetables and blend with an immersion blender.
Add remaining vegetables and chicken broth and heat over medium-high heat for an additional 10 minutes.
Profile Exchange: 1 cup vegetables, 1 flex food