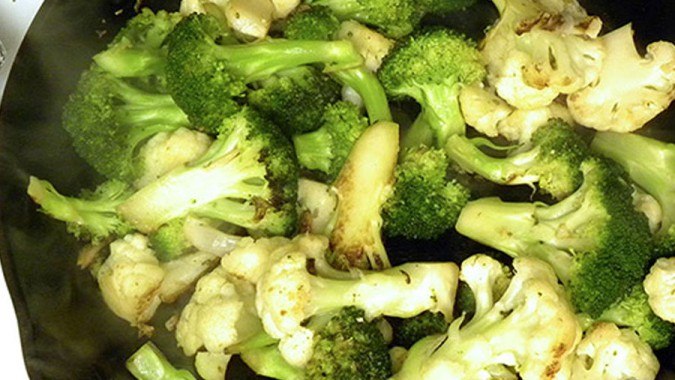 Veggie Stir Fry
Check out this tasty veggie stir fry recipe by visiting the Profile by Sanford website!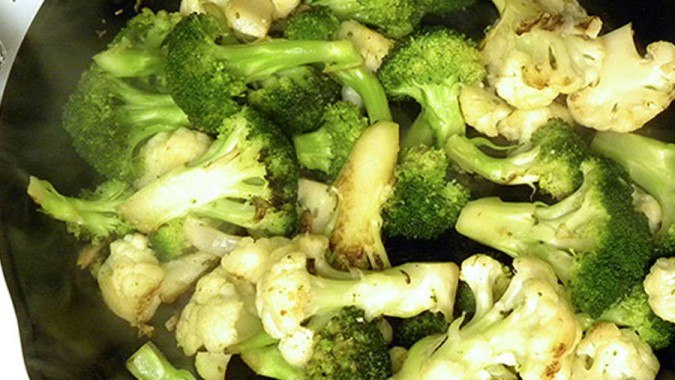 1 T Sesame Oil

1 1/3 cups Broccoli florets

1 1/3 cups Cauliflower florets

1 large Red Pepper

1/3-cup low-sodium chicken broth, more if needed

1 tsp Minced or chopped Garlic (Minced Garlic from a jar is easy!)

½ tsp minced fresh Ginger or 1/8 tsp powdered

2 tsp light soy sauce

1 tsp cornstarch, dissolved in 1 T water
Heat a large, non-stick frying pan over medium-high heat.

Add sesame oil, turning the pan to coat well.

Add the vegetables and sauté for a minute.

Add in the chicken broth, garlic, and ginger, and toss to blend.

Cook about 4 minutes, stirring constantly.

Add more chicken broth if moisture is needed.

Reduce heat to medium-low, push the vegetables to one side of the frying pan, and stir in soy sauce and cornstarch mixture.

Heat and stir until thickened (1-minute).

Stir in the vegetables to coat with the sauce.
Profile Exchange: 1 cup vegetables, 1 fat, 1 flex food
KEYWORD
stir, fry, veggie