Vanilla Mint Ice Cream
This healthy vanilla mint ice cream is SO GOOD. Enjoy the delicious taste of warm vanilla combined with refreshing mint. It's a cool, creamy, minty delight!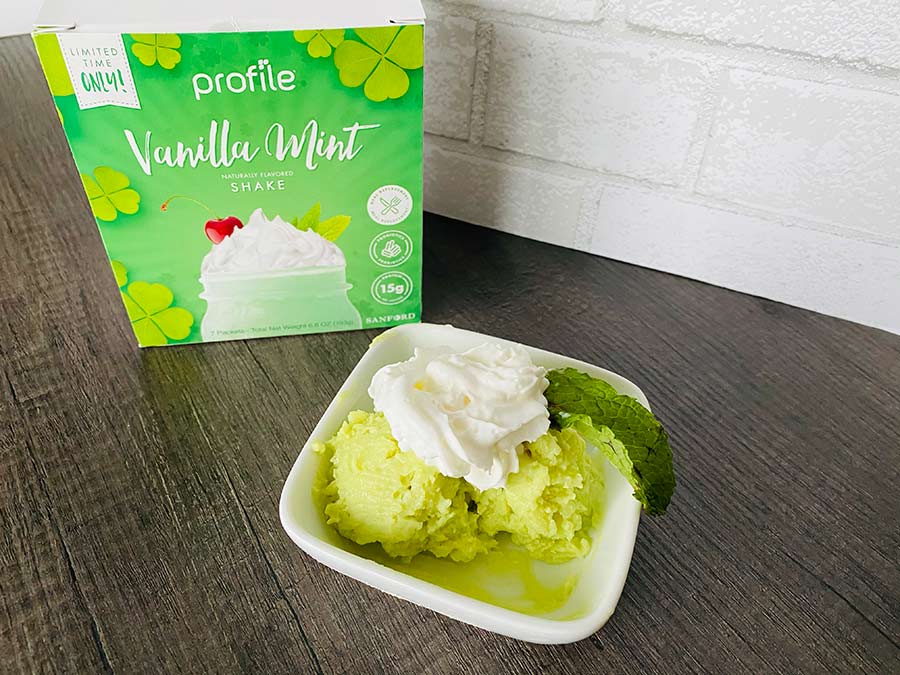 1

pkg

Profile

Vanilla Mint Shake

2

tbsp

Plain fat-free Greek yogurt

Water

as needed

2

tbsp

Sugar-free whipped topping

optional

Optional:

1

maraschino cherry
Add shake mix and yogurt to a small blender.

Add 2 Tbsp of water at a time.

Blend until desired consistency is met.

Cover and freeze for 2 hours.

Remove from freezer and let soften.

Optional: Top with sugar-free whipped topping and a maraschino cherry.
This recipe includes our seasonal Vanilla Mint Shake. When in stock, you can buy it via our online store.
KEYWORD
Ice Cream, Dessert
Profile Exchange: 1 meal replacement, 1 flex food
Healthier Shamrock Shake
Looking to indulge in the traditional Shamrock Shake this season but searching for a healthier version? Try our Profile-approved Shamrock Shake that is thick, creamy, protein-packed, and made with only 5 ingredients! It's the perfect St. Patrick's Day treat.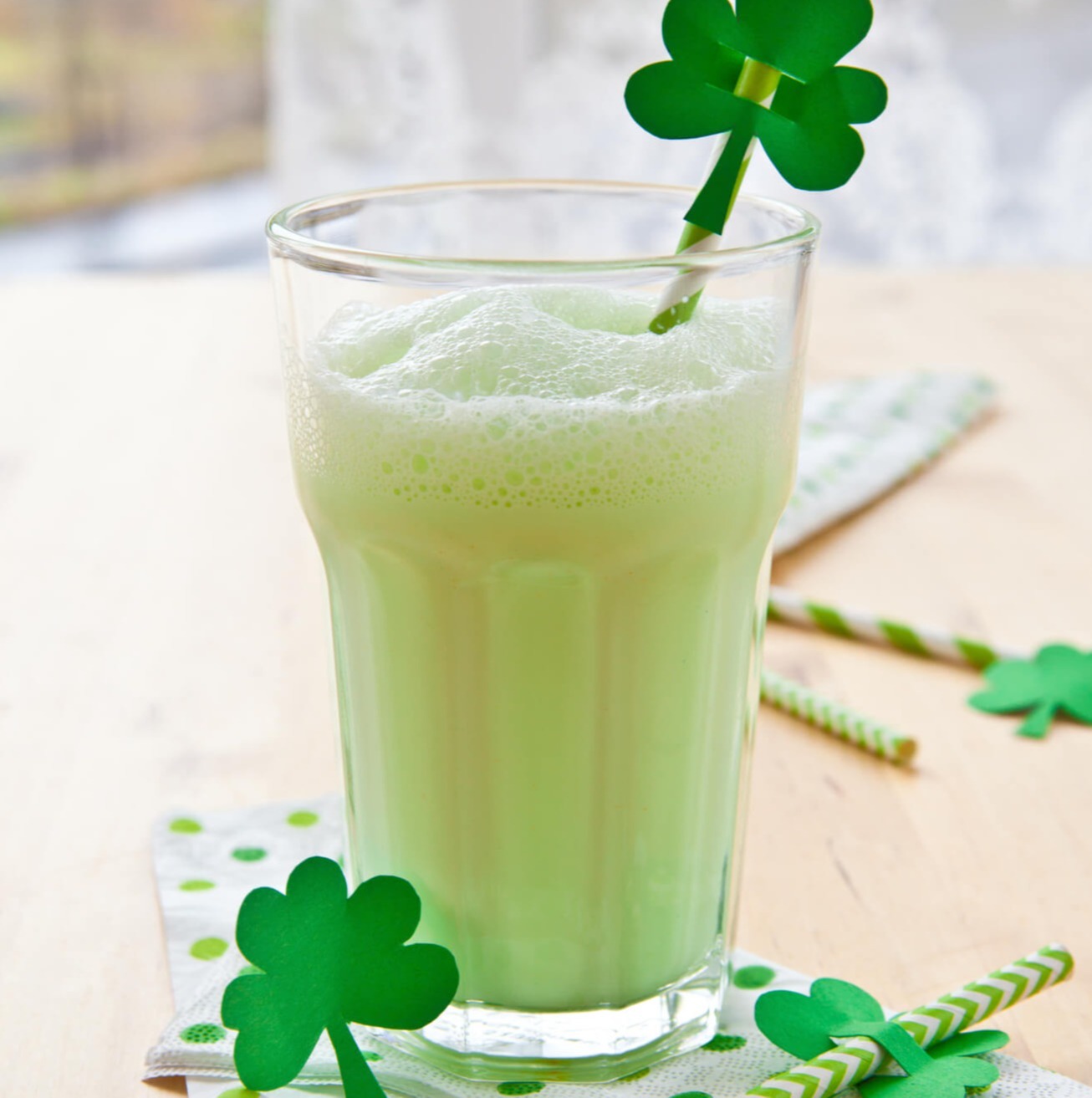 1 cup spinach
½ tsp sugar-free pistachio pudding mix
½ tsp peppermint extract
8-9oz water
A handful of ice (optional)
Add all ingredients to a blender and blend on high until smooth.
Profile Exchange: 1 Profile Meal Replacement
KEYWORD
Healthy Shake, Copy-Cat Recipe
Pistachio Mint Parfait
Need a cure for that sweet-tooth craving of yours? You're in luck! We have the perfect leprechaun-approved recipe for you. This Pistachio Mint Parfait is a cool, creamy, and low-calorie treat you will love.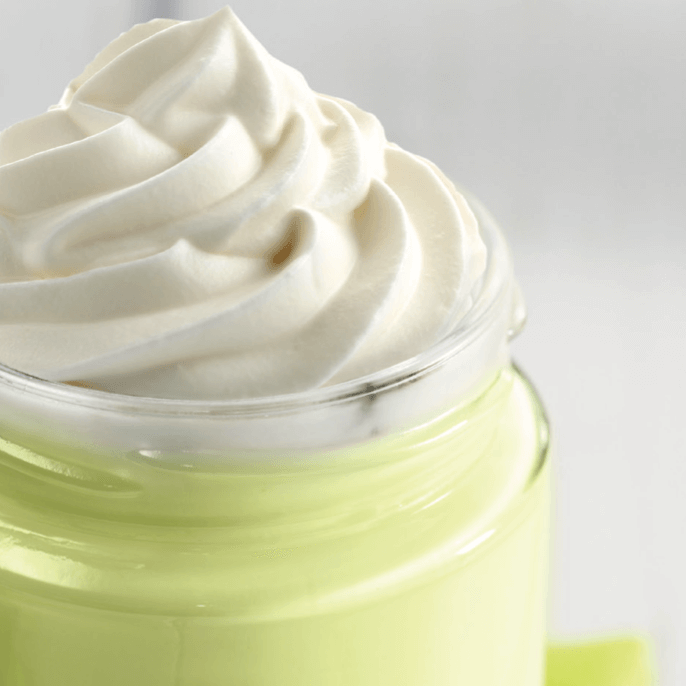 1 package Profile Vanilla Mint Shake
1 Tbsp. sugar-free pistachio pudding mix
1/2 cup unsweetened almond milk
1/4 cup sugar-free whipped topping
16 pistachios (optional)
Chop Pretzel Peanut Bar into pieces
In a small bowl, combine Vanilla Mint Shake mix and pistachio pudding mix and blend until smooth
Build your parfait by layering half of the chopped bar, half of the pudding mix and half of the whipped topping
Repeat layering and refrigerate for 10 minutes to set
Optional: Top with pistachios and enjoy!
Profile Exchange: 2 Profile Meal Replacements, 3 flex foods
Cucumber Margarita Mocktail
You'll be okay taking a break from the alcohol with this fresh and flavorful mocktail for weight loss!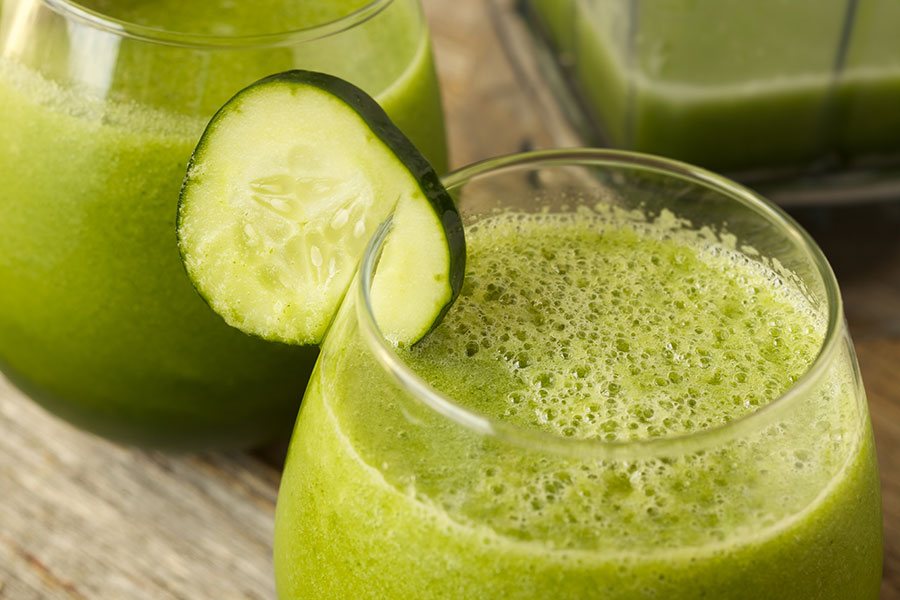 1/2

cup

Cucumber

1/2

tsp

Lime Extract

1

handful

Ice
With 8 oz of water in a blender, mix in lemonade and vanilla shake.

Cucumber and lime extract.

Ice cubes and crush, repeat until you have two delicious, slushy servings.
Grab the ingredients from our online store!
KEYWORD
Mocktail, Cocktail, Beverage, Drink
Profile Exchange (Per Serving): 1 Profile Meal, 1/4 cup of vegetables
Peanut Butter and Spinach Shake
Get your veggies in for the day with this yummy smoothie that tastes like delectable peanut butter and is filled with nutrient-rich spinach.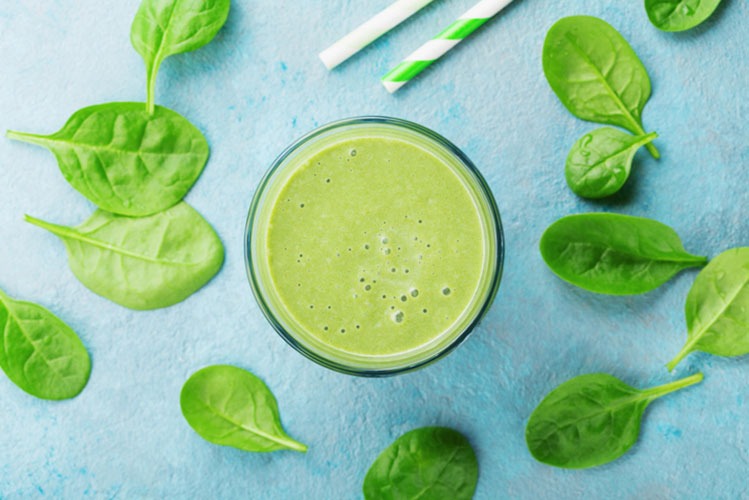 Pour all ingredients into a blender
KEYWORD
Smoothie, Beverage, Snack
Profile Exchange per serving: 1 meal replacement, 2 flex food, 1 cup vegetable
Spinach Pizza Crust
For a healthier take on pizza, try our spinach pizza crust recipe. For unique weight loss plans that work for you, call Profile!
2 cups baby spinach

¼ cup shredded parmesan cheese

1 egg

1 tsp basil
Preheat oven to 425 degrees

Combine baby spinach, shredded parmesan cheese, egg, and basil together and spread out on a parchment-lined baking sheet

Bake at 425 degrees for 15 minutes

Remove from oven and place toppings in crust

Bake 10 – 15 minutes longer until heated through. Enjoy your spinach pizza crust!
Profile Exchange per serving
: 1 oz. lean protein + 2 fats + 2 cups vegetables
Guacamole Deviled Eggs
This tasty appetizer is classy and delicious twist on traditional deviled eggs. This crowd-pleasing recipe is packed full of flavor and low-carb.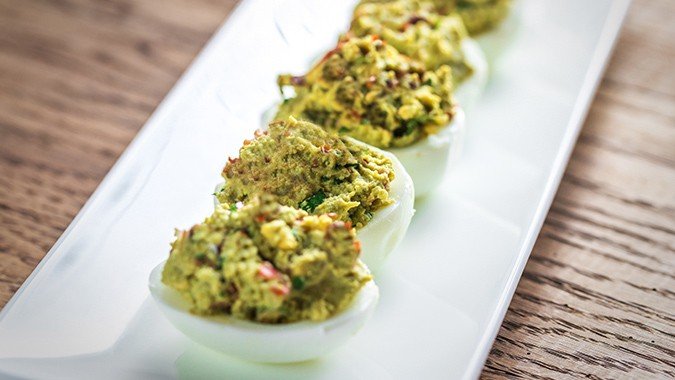 1 dozen large eggs, hard boiled

2 medium haas avocados

4 tsp. lime juice

2 tsp. red onion

1-2 tbsp. jalapeno

2 tbsp. fresh cilantro, chopped

Salt and pepper, to taste

Pinch chili powder (for garnish)
Peel the cooled hard boiled eggs.

Cut the eggs in half horizontally, and set the yolks aside.

In a bowl, mash the avocados and 4 whole egg yolks; discard the rest.

Mix in lime juice, red onion, jalapeno, cilantro, salt and pepper and adjust to taste. Gently fold in tomatoes.

Add a spoonful of the guacamole into each halved egg.

Sprinkle with chile powder and arrange on platter.
KEYWORD
Deviled Eggs, Appetizer, Snack
Profile Exchange: 1 oz. lean protein, 1/2 fat
Roasted Asparagus with Garlic-Lemon Sauce
This simple method for Lemon Garlic Roasted Asparagus is one of the easiest ways to prepare a healthy side. We love roasting this veggie as you get a much more deep, savory flavor. Not to mention the slightly brown and crispy edges gives them a delicious texture.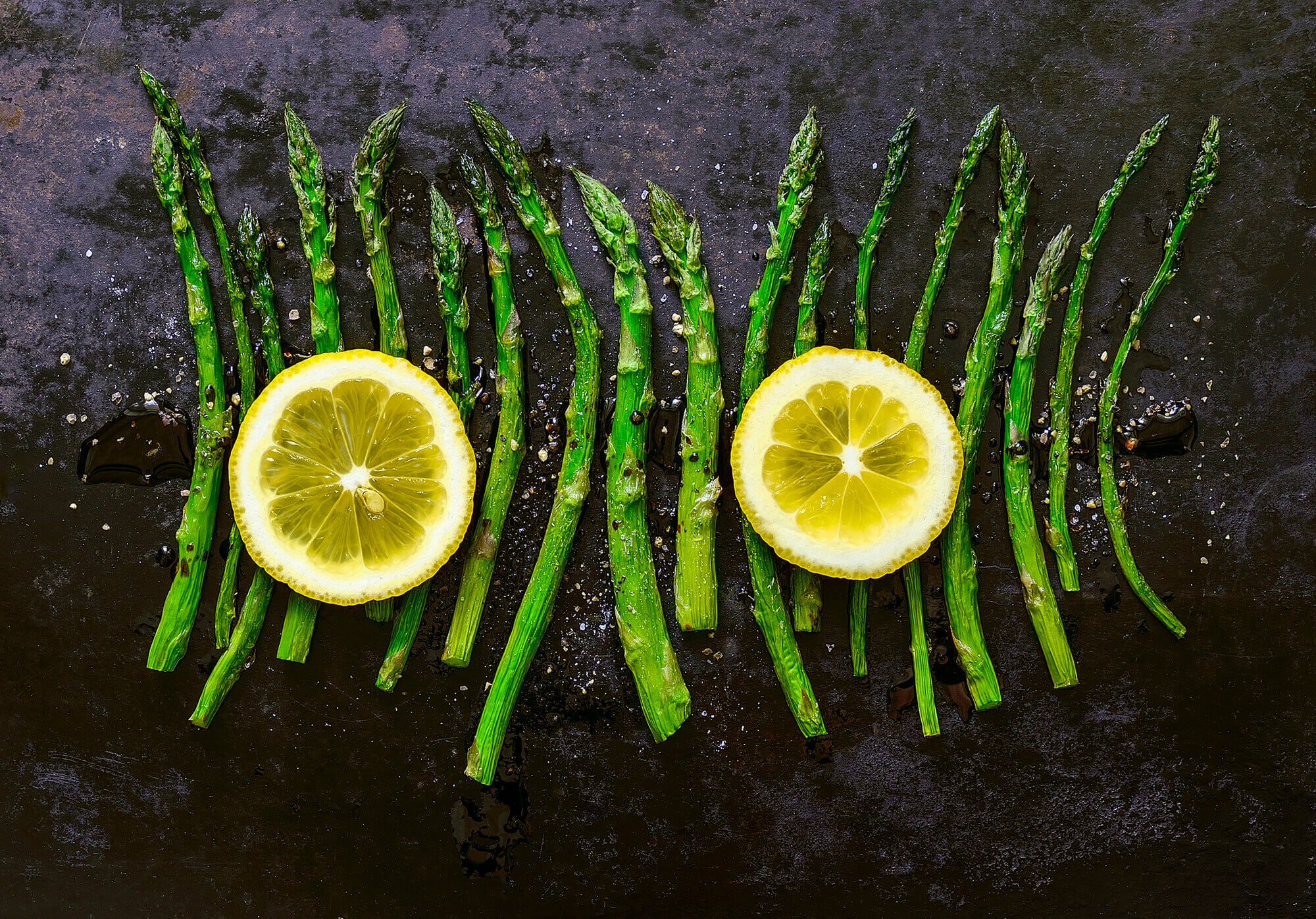 2 bunches Asparagus (about 2 pounds), trimmed
2 tsp extra-virgin olive oil
1/8 tsp salt
2 T fat-free mayo (miracle whip or Walden Farms Ranch Mayo)
2 T shredded Parmesan cheese
2 T water
2 anchovy fillets, minced or 1 T anchovy paste
1 garlic clove, minced
1 lemon juice
Preheat oven to 425 degrees
Toss asparagus with oil and salt in a large bowl and spread on a baking sheet
Bake until tender, 15-20 minutes; Stirring once halfway through
Combine mayo, Parmesan, water, anchovies, garlic and lemon juice in a small bowl
To serve: drizzle the asparagus with sauce
KEYWORD
Vegetables, Healthy Sides
Profile Exchange: 1 cup vegetable, 1 fat
Simple Sautéed Spinach
Sautéed spinach with olive oil and garlic make for a nutritious and delicious side in just minutes.
1 (10 ounce) bag spinach leaves
1 Tbsp. butter
1 ½ tsp. garlic salt
¼ cup parmesan cheese, grated
Heat butter in a large skillet over medium heat.
Add spinach, cover, and cook for 5 minutes.
Stir in garlic salt, cover again, and cook an additional 5 minutes.
Sprinkle with parmesan cheese and serve.
KEYWORD
Healthy Side, Vegetables, Spinach
Profile Exchange: 2 cups vegetables, 2 fats
Greens and Ancient Grains Salad
Ancient Grains are kind of a "thing" now. But what are they really?!?! In the case of this salad recipe we use quinoa as the grain. If you haven't tried quinoa yet you'll definitely want to try it. It's easy to prepare and can be very filling.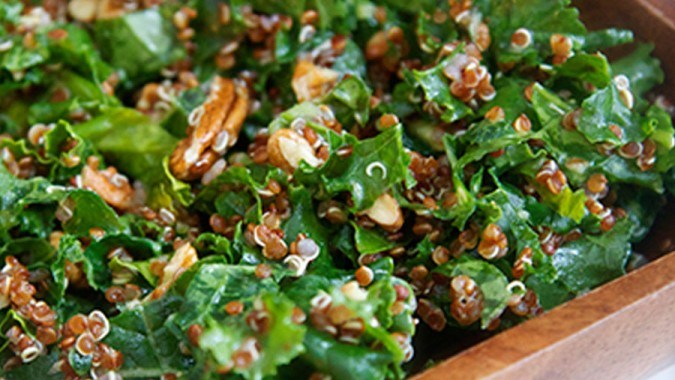 Dressing:
1

med orange

peeled and sectioned,

1/4

cup

red onion

chopped fine

2

or more cloves garlic

minced

1

tsp

spicy brown mustard

2

T

extra virgin olive oil

1/4

cup

rice wine vinegar

1/2

tsp

salt

1

tsp

black pepper

1

tsp

ground turmeric
Salad:
2

cups

baby Arugula

triple washed

2

cups

baby spinach

triple washed

2

cups

baby Kale

triple washed

1

cup

quinoa

prepared

18

pecan halves

roasted
For the dressing:
In a large salad bowl combine orange segments, red onion, minced garlic cloves, brown mustard, olive oil, rice wine vinegar, salt, pepper, and turmeric, blend to combine.

Add Quinoa, salad greens, and pecans.
To prepare quinoa
Add two cups of water to a sauce pan with a tight fitting lid and bring to a rolling boil.

Add one cup of dry quinoa that has been rinsed to water and stir.

Put lid on and reduce heat to low and simmer quinoa for 12 minutes.

Remove from heat and fluff with fork.
Profile Exchange: 1 cup veggies, 1/2 starch, 1 fat
KEYWORD
Side Salad, Salad Ideas
Oven-Baked Kale Chips
This popular "super-food" is surprisingly delicious when prepared the right way. Kale has virtually no fat, yet crisps up perfectly in the oven which makes for a potato chips substitute. This recipe will satisfy your salt cravings in a healthy and delicious way.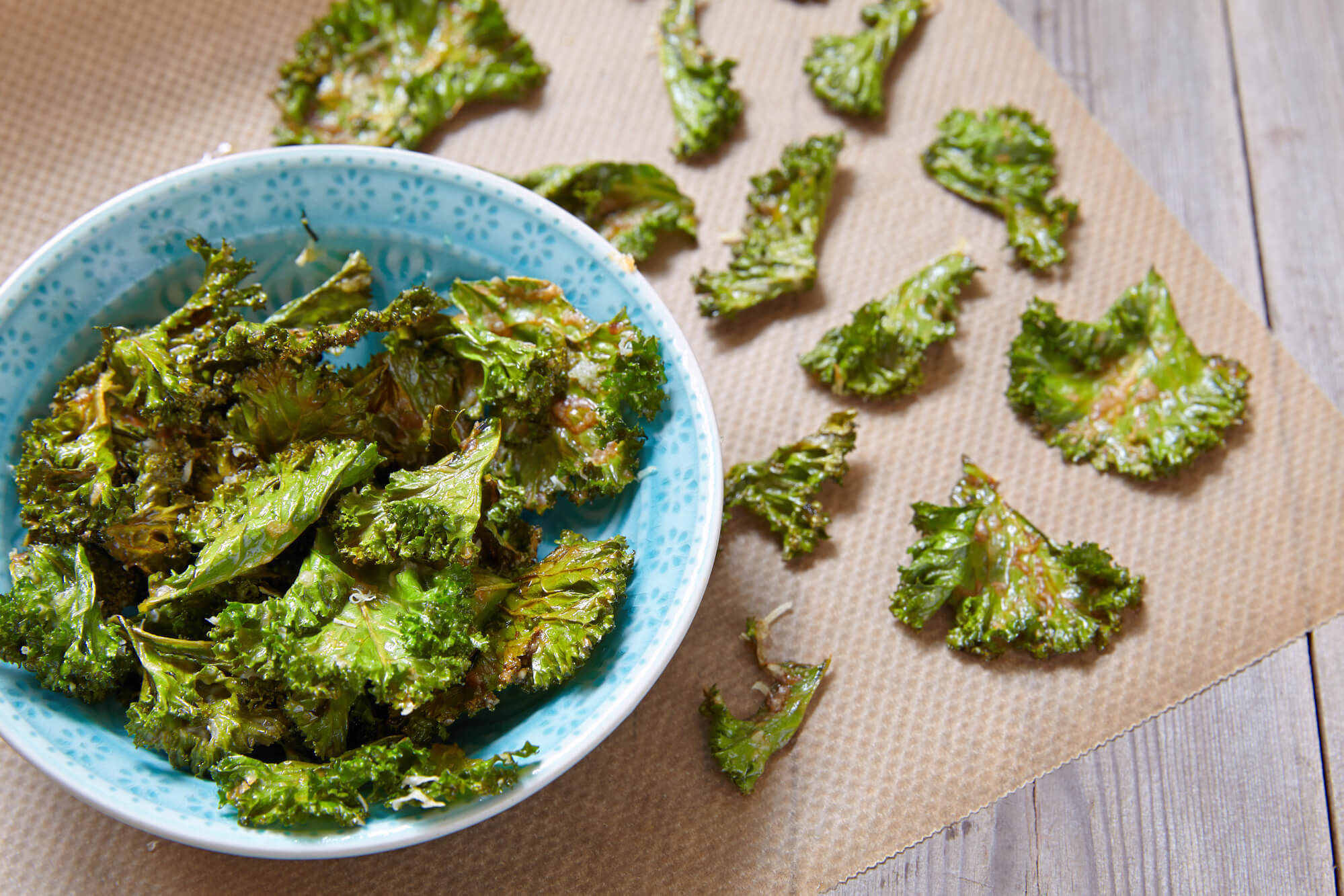 1

T

Extra Virgin Olive Oil

¼

tsp

garlic powder

optional
Preheat oven to 275 degrees or try it in an air fryer at 390 degrees.

Wash and dry Kale, then cut out and discard center stems.

Place ½ of Kale in the center of a paper towel and fold over to dry

the Kale and to help flatten the Kale to make chips.

Repeat with the other half.

Cut the Kale into small pieces (2 inch diameter) to make about 40-45 chips.

Line baking sheets with parchment paper and place Kale on a single layer. Note: You won't need the parchment paper if you use an air fryer.

Using a pastry brush, dab a small amount of olive oil on each piece, then sprinkle with salt (and garlic powder).

Bake 20 min until crisp but not brown.
Tip: Did you have good luck with the oven-baked kale? Try throwing jicama, radishes, rutabaga or thinly sliced carrots in your oven or air-fryer. Or even mix and match veggies for an extreme crunchy snack!
KEYWORD
Low-Carb Chips, Snack, Chip Substitute
Profile Exchange: 1 fat, 1 cup vegetables
If these recipes sparked your interest, download our FREE cookbook to unlock more dietitian-approved healthy recipes!