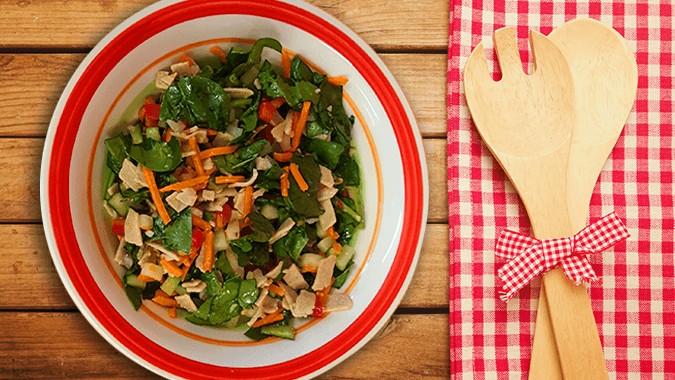 Reenie's Citrus Pasta Salad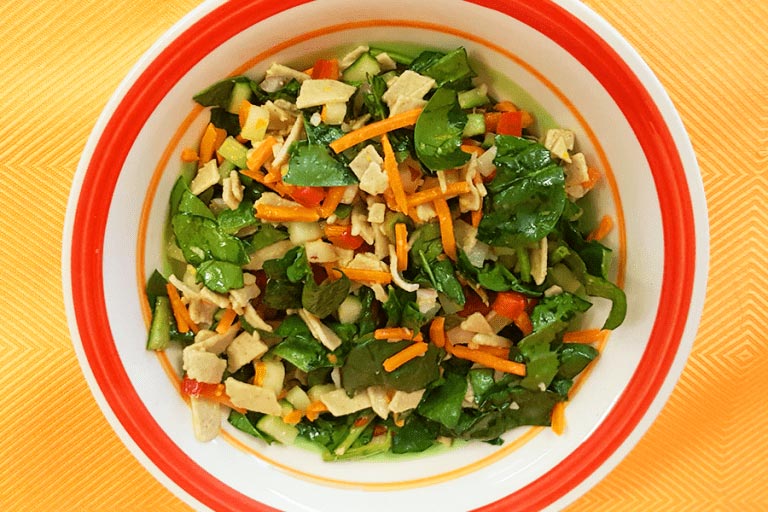 CUISINE
American, Italian, Profile
1 box Profile Pasta
2 cups spinach torn
¼ cup finely chopped purple onion
½ English cucumber finely chopped
1 cup matchstick carrots chopped
4 tsp olive oil
2 tsp minced garlic
1/8 cup citrus vinegar
1/8 cup sugar free orange flavored drink
Zest from ½ orange
Place frozen Profile pasta in colander and rinse with warm water till thawed and separated then quickly change water to cold and rinse slightly.
Drain well & pat dry.
Place in bowl and break into smaller pieces.
Add onion, red pepper, cucumber, spinach, carrots, garlic, olive oil, minced garlic, vinegar, Poweraid and zest from orange.
Squeeze juice from the fresh lemon and then add zest from the ½ lemon.
Toss till coated. Chill in refrigerator till ready to serve.
Profile Exchange per serving: 2 oz. very lean protein + 1½ cups vegetables + 1 fat + 1 flex item
KEYWORD
salad, pasta, citrus, profile