Low Carb Burger Bun Recipe
Try our Low Carb Profile Burger Bun recipe and make your own burger bun from scratch!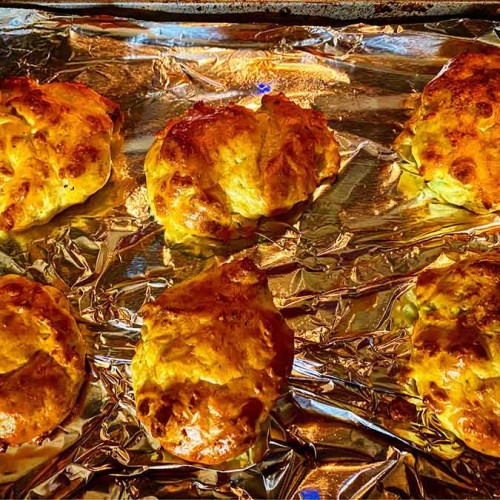 COURSE
Appetizer, Main Course, Meal Replacement
Mix dry soup mix with egg, baking powder, and water.

Spray a baking sheet with vegetable oil spray.

Spread batter thin to make 4 rounds.

Bake at 400 degrees for 10 minutes.
Recipe submitted by: Sheila Amrhien | Photo credit: Christopher Hollingsworth
You may add spinach and chopped garlic to the soup and egg batter.
Profile Exchange: 1 Profile meal replacement, 1 oz lean protein
KEYWORD
Low-carb swap ideas, Profile Swaps