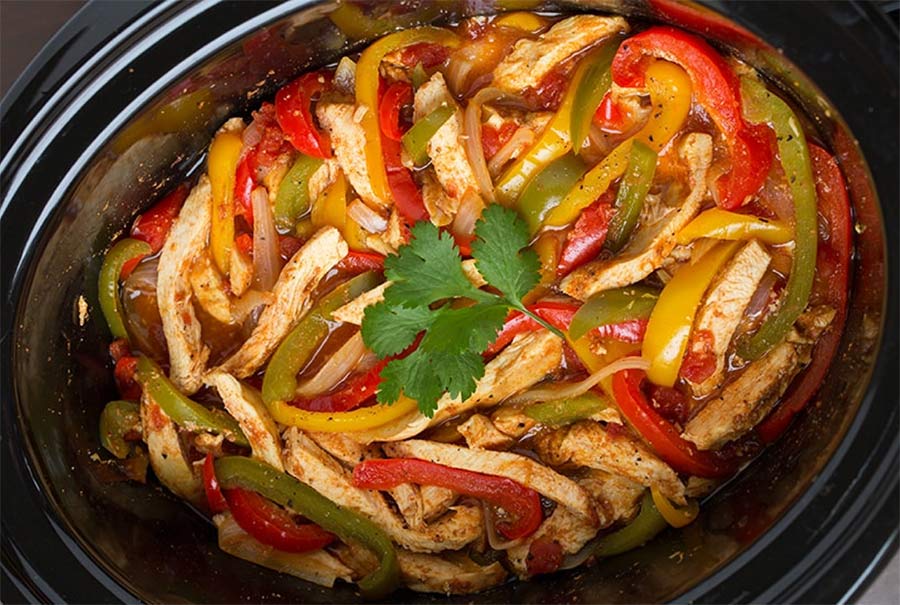 Slow Cooker Chicken Fajitas
Recipe submitted by Gloria Nance, Certified Profile Coach – Mankato, MN Winter is slow-cooker season and Profile is excited to celebrate National Slow-Cooker Month by releasing our favorite Crock-Pot dishes throughout January. So prep your food, set it and forget it with amazing recipes from Profile!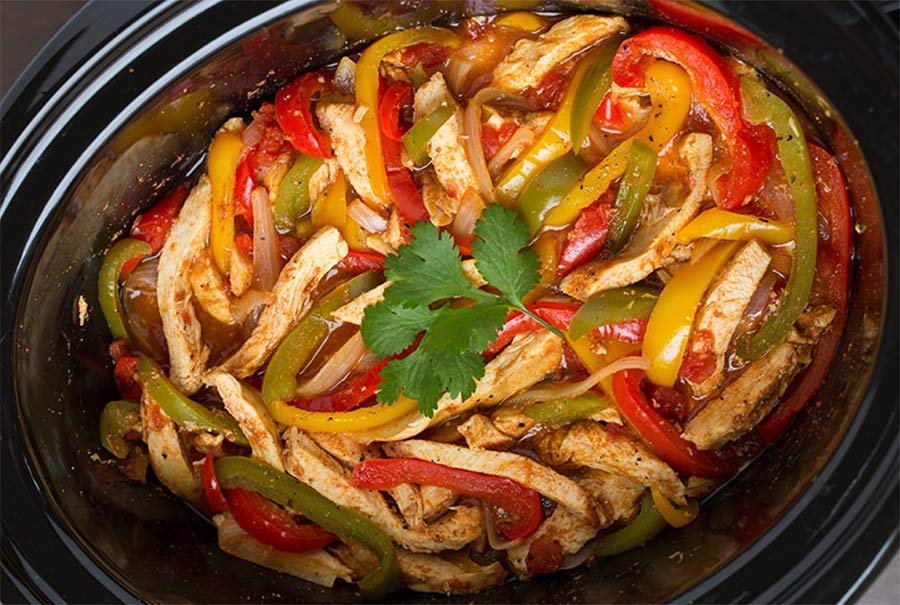 12

ounces

of chicken breast

sliced

2

packages of Profile chili

1

red

orange and green bell pepper, julienned

1

large red onion

halved and sliced

4

cloves

of garlic

minced*

2

teaspoons

of fresh cilantro leaves

chopped

2

tablespoons

of lime juice

1

teaspoon

of chili powder

1

teaspoon

of ground cumin

1

teaspoon

of ground coriander

1/2

teaspoon

of paprika

2

teaspoon

of black pepper

1/2

teaspoon

of kosher salt

Canola oil in oil mister

Optional garnishes: chopped fresh cilantro with chopped avocado or Greek yogurt.
Turn slow cooker to high. Spray lightly with canola oil.

Turn slow cooker to low, and add all other ingredients in order listed above. Stir well. **

Cook for 4-8 hours, until veggies reach desired texture and internal temperature of chicken reaches 165 degrees.

*If using pre-minced garlic, use 2-3 teaspoons.
Profile Exchange: 4 ounces of Very Lean Protein, 1 Flex Food and approximately 1/2 cup of veggies
KEYWORD
Low Carb Slow Cooker, Profile Slow Cooker, Slow-Cooker