Healthier Pumpkin Pie
Lose weight via nutrition, activity & coaching developed by physicians at Sanford Health. Find your weight loss plan at Profile by Sanford today!
BY: profile
June 19, 2020
Comments Off

on "Tom & Jerry" Shake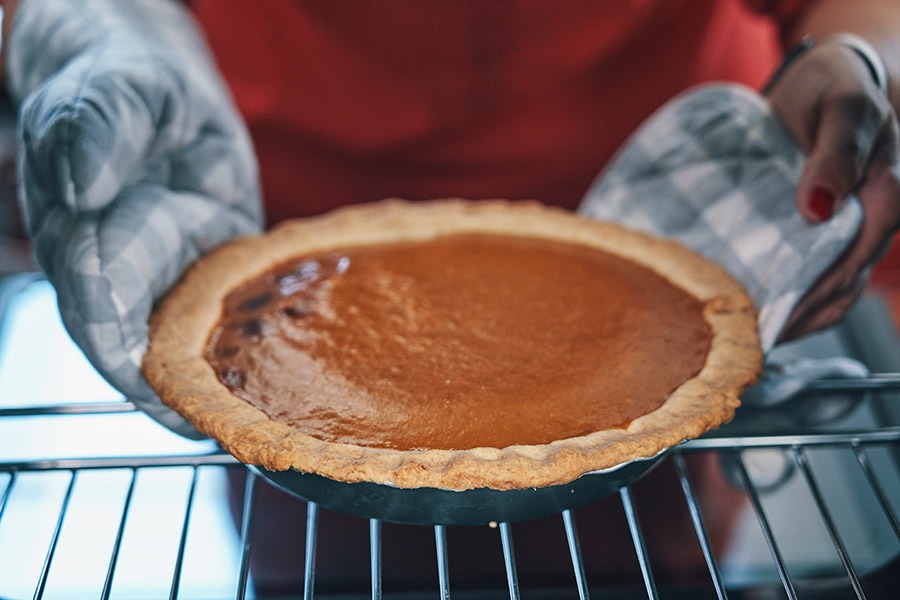 Servings: 8
Serving Size: 1/8th of pie
Ingredients:
1/2 of a prepared pie crust, easy roll in refrigerator section of grocery store
Zero calorie sugar substitute (equal 3/4 cup of sugar)
1 tsp ground cinnamon
1/2 tsp Iodized table salt
1/2 tsp ground ginger
1/4 tsp ground cloves
1/2 cup egg substitute
1 15 oz can of 100 percent pure pumpkin
1 12 oz can of fat-free evaporated milk
1 cup of fat-free frozen whipped topping, thawed
Vegetable Oil Spray
Tips: The fat in this recipe is reduced greatly by using only 1/2 of 1 pie crust roll. For an even lighter pie try this recipe without any crust at all. Equally
as delicious!
Directions:
Preheat oven to 425 degrees.
Lightly spray a 9″ pie tin with vegetable oil spray and set aside.
On a lightly floured surface, roll 1/2 of one roll of prepared pie dough thin enough to fit a 9″ pie plate.
Press dough into the edges of plate and create a fluted edge over rim of pie plate.
Prick the dough all over with a fork and set aside.
In a small bowl, mix together sugar substitute, cinnamon, salt, ginger, and cloves.
In a larger bowl combine egg substitute, sugar mixture, and pumpkin; stir to combine.
Pour in fat-free evaporated milk; stir until well blended.
Pour mixture into pie shell and bake for 15 minutes.
Reduce oven temperature to 350 degrees; bake until filling is set, 20 to 30 minutes.
Pie is done when knife inserted into the center of pie comes out clean.
Transfer pie to a wire rack and cool for at least 2 hours. Store pie in refrigerator until ready to serve.
May serve with 2 T. of fat-free whipped topping!