Discover The Weight Loss Plan That Aligns With Your Health Goals
Take Our Plans Quiz.
Take Plans Quiz
Cinnamon Chai Tea
With the taste of a fresh-baked cinnamon roll, and the warmth of a perfectly spiced tea, this recipe just makes an already tasty shake a little more *extra* for the fall season. Add this Cinnamon Chai Tea to your morning routine or make yourself a mug for a mid-afternoon snack!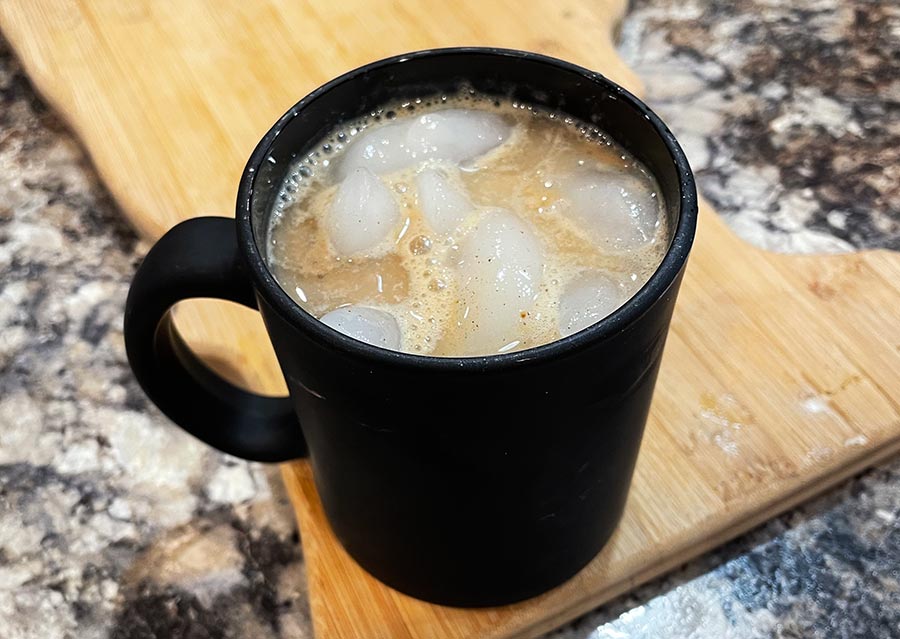 4 ounces unsweetened almond milk
4 ounces water
1-2 bags chai tea
1 tsp vanilla extract
1 tsp

cinnamon

1 cup ice
Steep chai tea bag(s) in hot water
Add to blender bottle with almond milk
Mix in cinnamon swirl shake, vanilla extract, and cinnamon
Shake thoroughly
Pour over ice for an iced chai tea or put in blender with ice to create a chai frappuccino!
Tips: Top with sugar free whipped cream for an extra treat!
Profile Exchange:
1 Profile meal replacement
Created by Bismarck Profile coach, Cora Garcia
Try more hearty and healthy recipes. Download our free Real Food For Real Dudes Cookbook.