Pistachio Oat Bars
Grab a tasty, oaty, nutty snack for a boost of afternoon energy.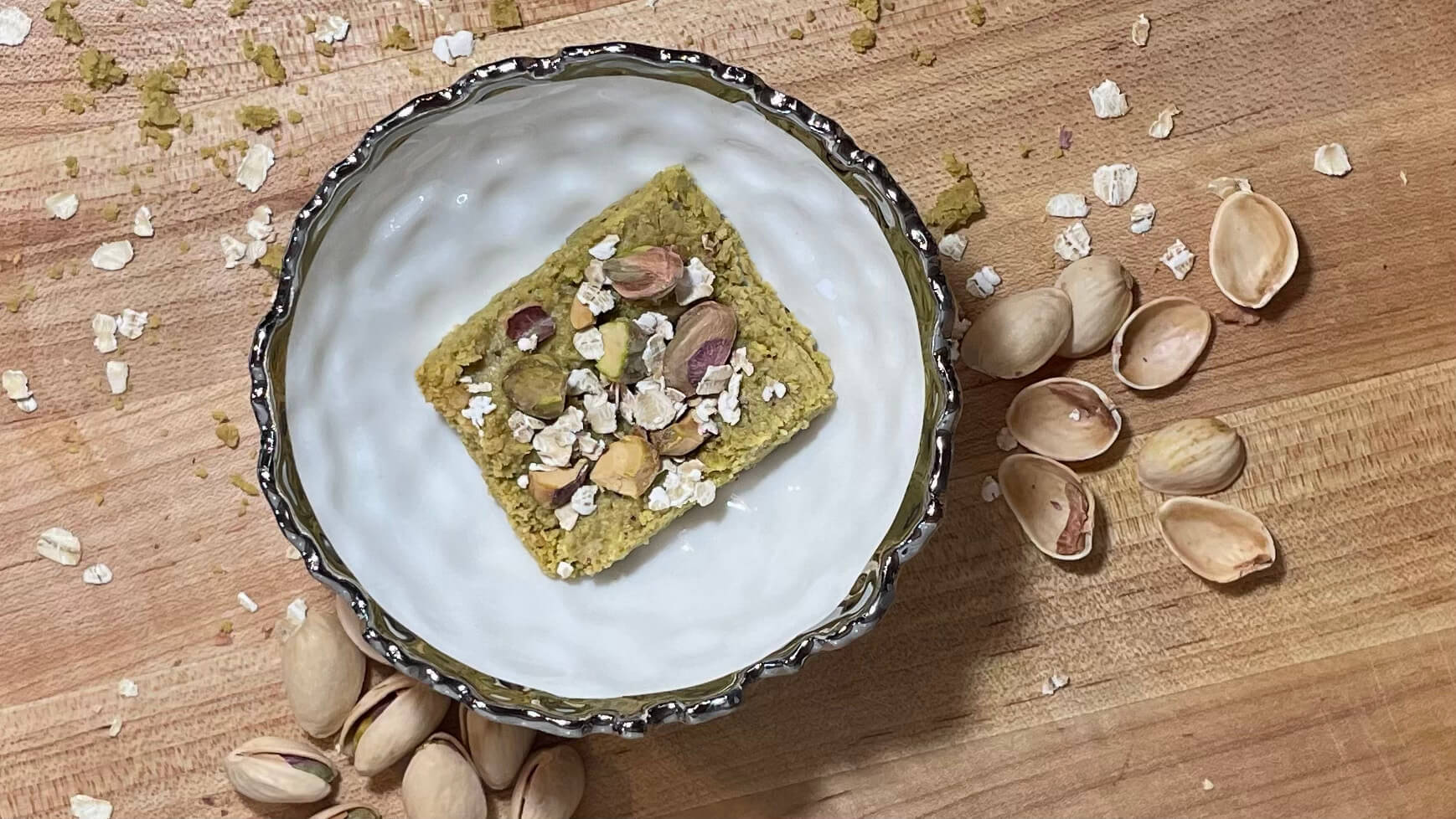 Oven
Food Processor
Parchment Paper
8-inch Square Baking Pan
1 1/4 cup pistachios, shelled
1 cup rolled oats
1/2 tsp. salt
1/4 cup honey
2 Tbsp. coconut oil, melted
Preheat oven to 350 degrees and prepare an 8-inch square pan by lining it with parchment paper.
In a food processor, grind the pistachios, oats, and salt for about 30 seconds, or until a meal starts to form. Drizzle in the honey and coconut oil. Continue processing the meal as it comes together to form a crumbly dough.
Press the dough into the pan and cover with remaining pistachios. Bake for 10-12 minutes or until the dough is cooked through. Remove from oven and allow to cool.
Carefully remove the cooled dough from the pan. Cut into squares and drizzle additional honey over the top if desired.
Store the squares in a sealed container for up to 1 week.
If you loved this recipe, try all of our favorite Profile recipes by downloading the Profile Favorites Cookbook for free.