Profile by Sanford Unveils New COVIDAge Risk Calculator™
The COVIDAge Risk Calculator™ allows people to more clearly understand the individual and combined contribution of each health metric," says Profile's Chief Healthy Living Expert Stephen Herrmann, PhD.
BY: profile
November 19, 2020
Comments Off

on "Tom & Jerry" Shake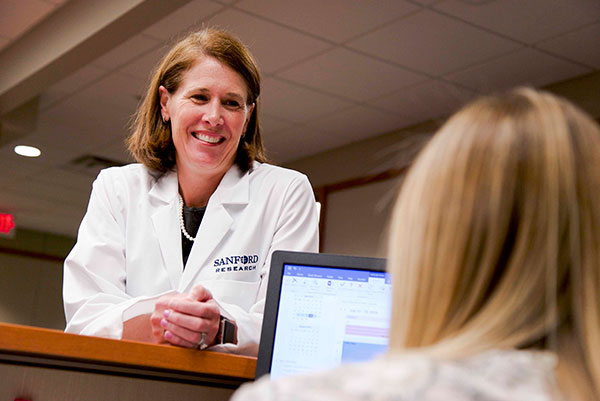 Sioux Falls, SD – April 27, 2020 – Profile® by Sanford®, a nationwide nutrition and lifestyle coaching service, announced that it has begun using a new screening system that provides valuable information on the risk of complications for COVID-19. The analytic platform, known as the COVIDAge Risk Calculator™, utilizes multiple health metrics to better identify risk of Hospitalization, ICU admission, and Mortality related to COVID-19.
"Understanding individual risk is complicated. We know that there are several factors other than age that impact the risk of complications if someone has COVID–19. The COVIDAge Risk Calculator™ allows people to more clearly understand the individual and combined contribution of each health metric," says Profile's Chief Healthy Living Expert Stephen Herrmann, PhD. "Access to this information can help people understand how the virus might impact them based on their current health status".
Individuals can use the web-based calculator to screen their risk for COVID-19 complications in 1-2 minutes. The COVIDAge Risk Calculator™ combines several important health markers and generates a single value – a person's COVID age – that is an adjusted risk score based on their real age and health status. Health markers include gender, age, blood pressure, smoking habits, BMI, waist circumference, blood sugar, cholesterol levels, and key underlying health conditions. Each category is optional, so if someone doesn't know a value, they can skip it and still receive a COVID age based on their available data.
Everist Health CEO Matt Bartlam says, "We built the COVIDAge Risk Calculator™ to help individuals and communities. Our COVIDAge Risk Calculator™ can be used to direct a risk stratified approach to returning our communities to normalcy, assist health officials in their communication with the public and allow individuals to gain more knowledge of their risk in order to make more informed decisions".
"This Pandemic has highlighted, more than ever, the importance of proactively managing health," says Herrmann. "Many risk factors related to increased risk for complications are things that can be effectively managed through nutrition, activity, and lifestyle. We understand that is a challenge and have a program that uses health coaches to help navigate those challenges and achieve greater success."
Everist Health Chief Medical Officer Dr. Peter Lenehan MD, PHD adds that, "The COVIDAge Risk Calculator™ is designed to be updated regularly as new data regarding COVID-19 becomes available, which enables us to evolve and improve our prediction algorithms for individuals. The tool has functionality for the user to understand their risk profile and to save results via e-mail and even share them via social media should they wish."
The COVIDAge Risk Calculator™ expands on an existing partnership between Profile by Sanford and Everist Health that uses the Everist Health AngioDefender and Vascular Age Calculator system to create awareness of cardiovascular health and the critical factors that contribute to your personalized Vascular Age. The information can be motivating for healthy lifestyle change and tracked over time to show improvements in health for individuals and employers.
---
About Sanford Health
Sanford Health is one of the largest healthcare systems in the nation, with 44 hospitals and nearly 300 clinics in nine states and four countries. Headquartered in Sioux Falls, South Dakota, and serving the
Upper Midwest, with nearly 1,400 physicians, Sanford Health is dedicated to several initiatives, including global children's clinics, genomic medicine and specialized centers researching cures for type 1 diabetes, breast cancer and other diseases. Sanford Health has 28,000 employees, making it the largest employer in the Dakotas. Nearly $1 billion in gifts from philanthropist Denny Sanford over the past decade have transformed how Sanford Health can improve the human condition.