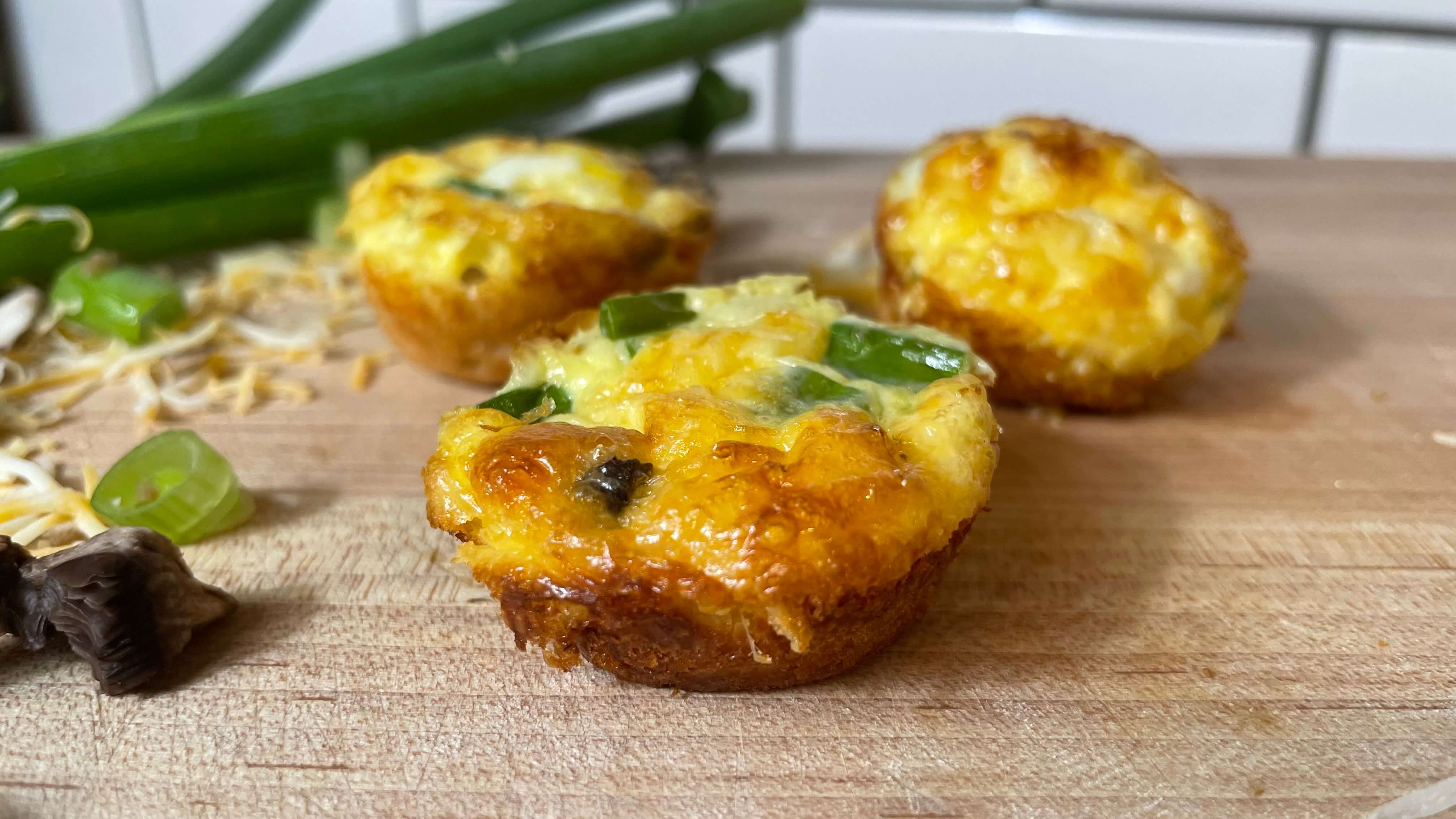 Mini Quiche - 4 Healthy Versions
Try these 4 tasty mini quiche combos. Make for the week ahead - they're freezer friendly!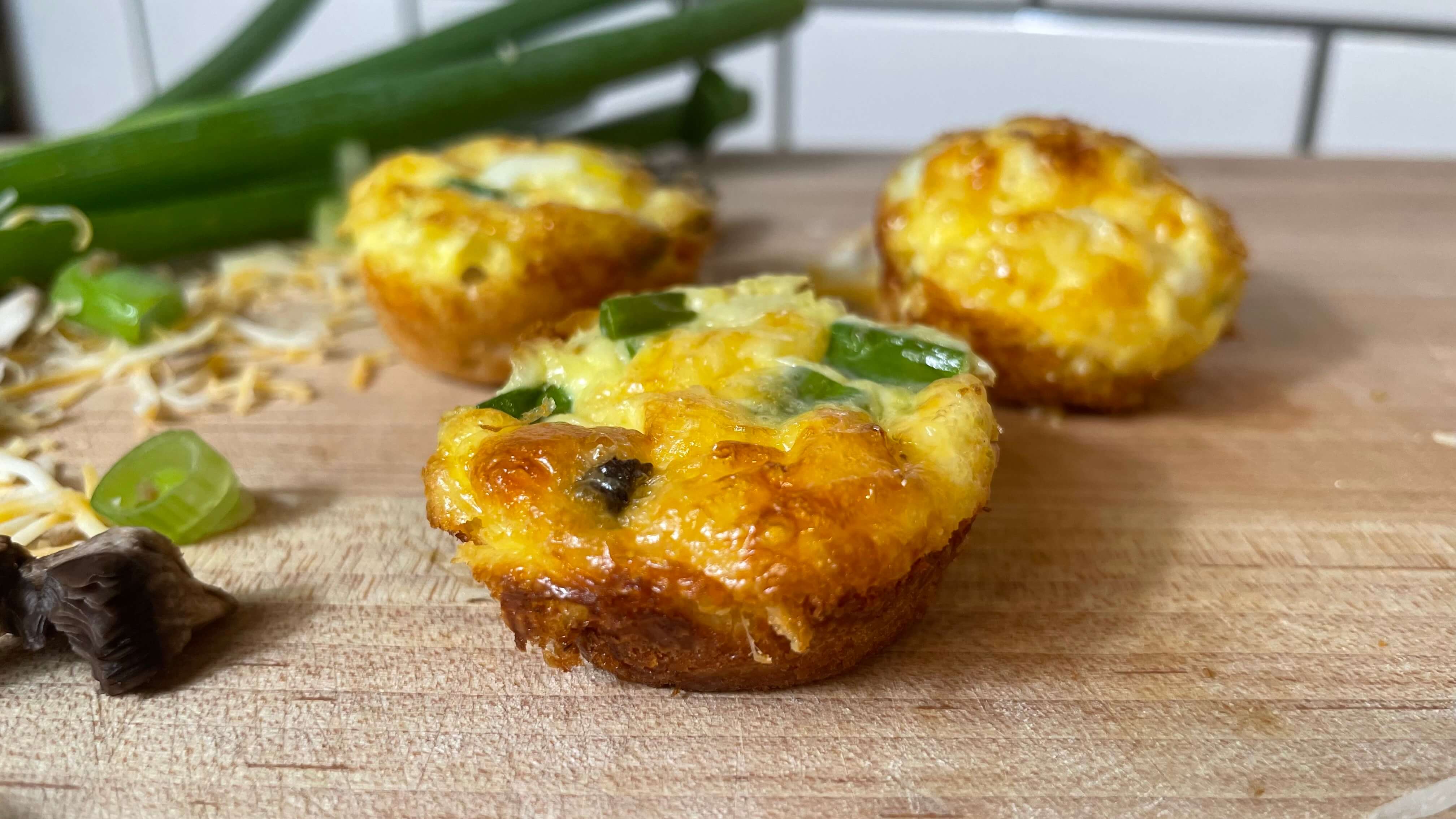 For the quiche crust:
3 pie crusts, thawed (refrigerated Pillsbury pie crusts work great!)
For the egg mixture:
3 eggs
1/2 cup heavy cream
1/4 tsp. salt
1/8 tsp. pepper
Topping Options (each makes enough to fill 8 mini muffin cups):
Mini Bacon & Cheddar:
1/4 cup shredded cheddar cheese
1/4 cup bacon bits
2 Tbsp. green onions, sliced
Mini Ham & Cheese:
1/4 cup shredded cheddar cheese
1/4 cup ham, cubed
Mini Greek:
1/4 cup feta cheese crumbles
1/2 cup cooked spinach, chopped
2 Tbsp. red bell pepper, chopped
Mini Mushroom & Swiss:
1/4 cup shredded swiss cheese
2 Tbsp. mushrooms, chopped
Unroll the pie crusts, lay flat, and let stand at room temperature for 15 minutes.
Preheat oven to 375 degrees. Coat a 24-cup mini muffin tin with non-stick cooking spray.
Press out pie crusts. With a 3-inch floured biscuit or cookie cutter, cut 12 rounds out of each crust. Press 1 round of pie crust into the bottom and up the sides of each mini muffin cup.
In a medium-sized bowl, combine milk, eggs, and salt. Whisk well and set aside.
For each flavor of quiche, evenly divide topping ingredients among the 8 mini muffin cups (for a total of 24 mini quiches).
Pour egg mixture into each of the 24 cups, filling within 1/4 inch to the top.
Bake at 375 degrees for 25-30 minutes, or until golden brown.
To cook spinach, place about 4 cups of spinach into small saucepan and cover with water. Bring to a boil and cook until spinach is wilted.
KEYWORD
breakfast, quiche, mini quiche, eggs, bacon, cheese