The Pros and Cons of Meal Replacements
If your goal is to lose weight, you may have heard or read about meal replacements. Read this article to learn the pros and cons of them.
BY: profile
November 20, 2020
Comments Off

on "Tom & Jerry" Shake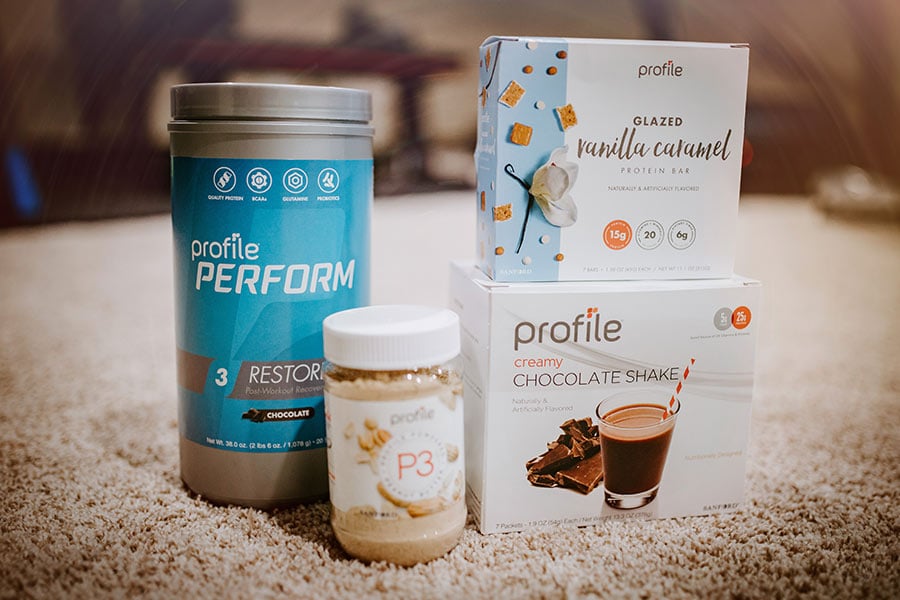 If your goal is to lose weight, you may have heard or read about meal replacements. Maybe you have wondered how they contribute to weight loss, how they can improve the nutritional quality of your diet, what the pros and cons are, and if they are the right option for you. Here's the skinny (no pun intended!):
What are Meal Replacements?
While the Food & Drug Administration (FDA) does not have a standard definition, meal replacements are generally a protein and nutrient-enriched product intended to replace a meal. It can come in many forms—a bar, shake, smoothie, or prepared entrée—and is generally low in total calories. It is sometimes used as part of a weight-loss or weight maintenance program.
The Pros
Here are the pros of using meal replacements as part of your weight loss and health journey:
It's convenient. There are no meals to prepare or dishes to clean up. It's a quick and easy option when you're on the go.
It helps you feel satisfied. Packed with protein and fiber, meal replacements help you feel full and energized, so you're not turning to snacks that will leave you feeling unsatisfied or sluggish.
It's a weight-loss tool. Meal replacements are effective in giving your weight loss the jumpstart it needs to get you on the right track and feeling motivated.
It's shelf-stable. You can stock up the pantry or store them in your purse, briefcase, desk drawer, or gym bag.
It's easy to track. The nutrition information is printed on the packaging, making it easy for you to track your calories and macronutrients.
It fills your nutritional gap. Many people are deficient in Vitamin D and magnesium, or they don't consume all the nutrients they need. Meal replacements are a way to get them.
It helps with portion control. You get a visual of what a serving of protein looks like, so you are less likely to overeat.
The Cons
On the flip side, there are some cons you should be aware of:
Questionable nutritional value. Some meal replacements are no more than a glorified candy bar with not a lot of nutritional value. Some lack vitamins, minerals, proteins, and antioxidants you need or have high amounts of added sugar. Read your labels.
It can seem expensive. It can seem like you're racking up your food budget when purchasing meal replacements. Generally, it's quite the opposite! When you use meal replacement, you often replace grocery foods or meals you buy dining out. So, the amount of money spent will likely equal out.
It may not be sustainable. Once you stop using meal replacements, you can gain back the weight you lost. That is why it is important to create healthy habits and focus on the nutritional value of all of your meals and meal replacements. Additionally, we advise using a program that offers a combination of meal replacements, grocery foods, and health coaching for long-term sustainability and improved health overtime.
The Bottom Line
It's important to note that not all meal replacements are created equal. While some are packed with sugar, others—like the ones we use at Profile— offer an incredible balance of high-quality protein, calories, fixed macronutrient content, and 20% of a wide range of vitamins and minerals.
Profile takes a three-phased approach to weight loss called Reduce, Adapt, and Sustain. During the Reduce phase, members follow a simple, structured nutrition plan composed of one grocery store meal a day and five small meals that include Profile's meal replacement options. This gives our members a chance to focus on one change at a time and build a foundation of nutrition while losing weight. Our program is designed this way to minimize the muscle wasting effect that often occurs during weight loss.
After members have learned about nutrition and sustaining lasting weight loss, our Profile coaches guide our members during the Adapt phase to work more grocery store foods back into the meal plan and transition the meal replacements out. In the Sustain phase, members learn how to sustain their new weight and self-monitor their nutrition and activity.
Profile by Sanford is a nutrition program that pairs a science-based approach to weight loss with compassionate, one-on-one health coaching. If you have any questions about meal replacements or would like to learn more about our program, please schedule a free consultation with us!