All-American Burgers
Don't stress out about what to bring to your next BBQ. You can stay right on track with your weight loss goals using this recipe Keto-Friendly take on a summer classic.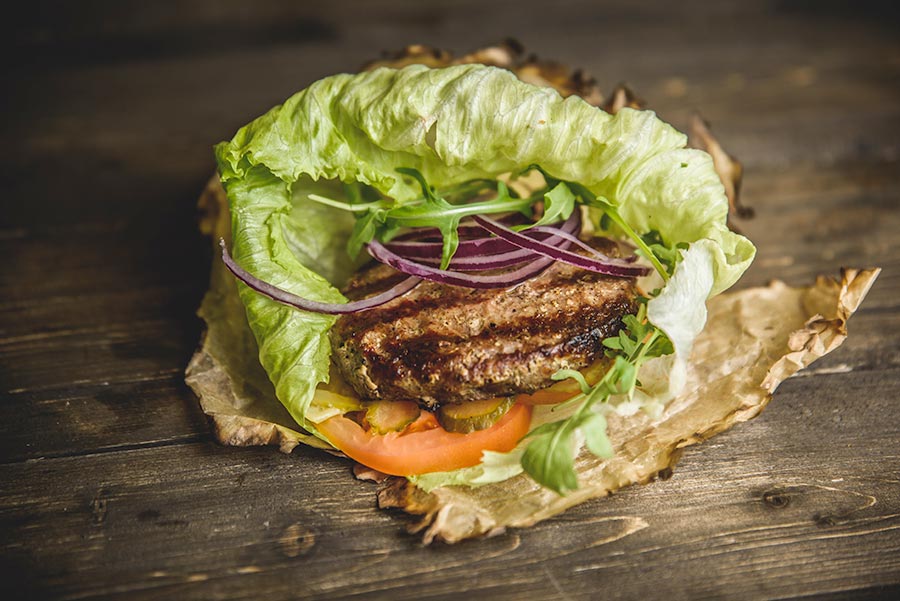 4

3-4 oz.

Lean ground beef patties or 4 vegetarian burgers

4

large

Lettuce leaves (romaine, bib leaf or iceberg)

4

slices

Tomato

4

slices

Red Onion

2-3

slices

Dill Pickles

Sugar-free ketchup and mustard
Grill burgers to an internal temperature of 145 degrees (64 C)

Place on top of lettuce leaves along with the tomato, red onion, sliced dill pickle and sugar-free ketchup and mustard
Profile Exchange: 3 to 4 oz. of lean protein; 1/2 cup vegetables
Cauliflower BBQ Wings
Crispy & smoky-sweet, this classic bar food is perfect to serve as an appetizer, snack or delicious side dish! Try it out at your next game-day get together. These "wings" are also perfect for air-frying.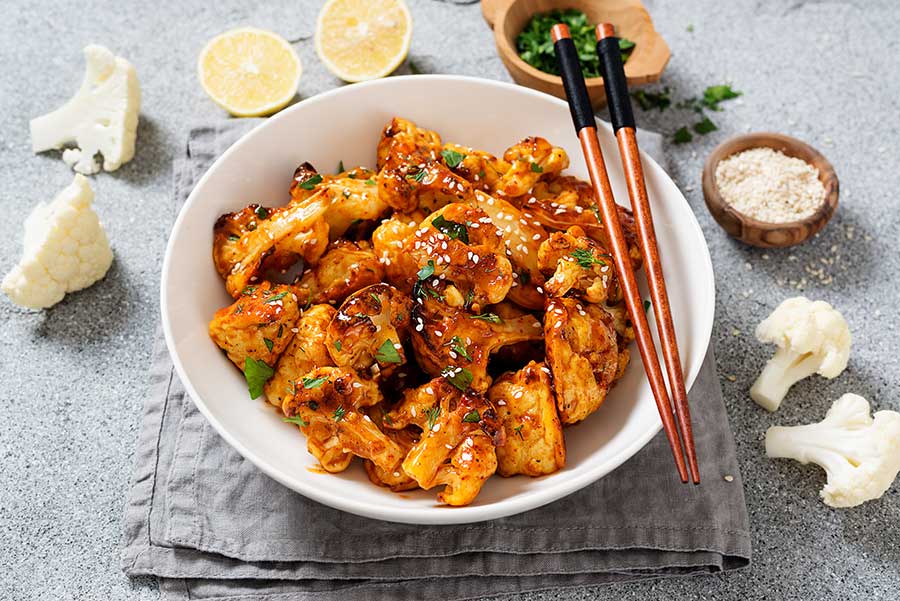 Preheat air fryer to 350 degrees.

Crush the chips in a shallow bowl.

Soak cauliflower florets in egg whites.

Press the cauliflower florets into the chip crumbs until well coated.

Lightly spray air fryer basket with non-stick spray. Place the cauliflower florets in the air fryer and cook for 15 minutes. Toss every 5 minutes to ensure an even crisp.

Toss with BBQ sauce or serve on the side.
Profile Exchange (Per Serving):1 Profile Meal, 1 oz very lean protein, 1 cup vegetables, 1 flex food
Red, White and Blue Strawberry Cake
Layered in fat-free whipped cream and paired with fresh summer berries, this cake is the perfect dessert to stay healthy during your summer festivities!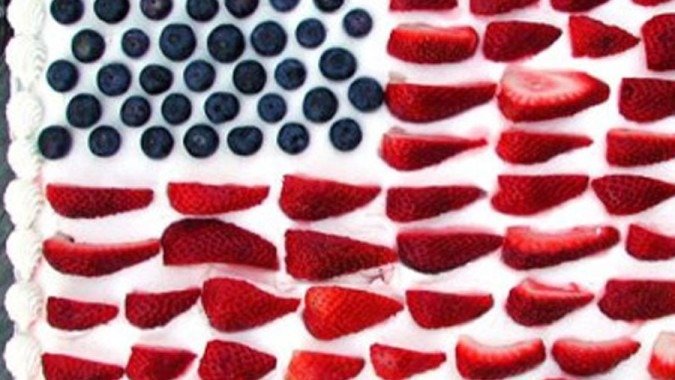 1-Packages Angel Food Cake Mix
1 8oz container Fat-Free frozen whipped topping, thawed
1 pint Blueberries, rinsed and drained
2 pints fresh Strawberries, rinsed and sliced
Prepare Cake according to package directions and bake in a 9 x 13 inch pan.
Cool completely.
Frost cake with whipped topping.
Place blueberries in a square in the corner, and arrange sliced strawberries as stripes to make an American Flag.
Chill until serving.
Very Veggie Meatloaf
This homemade meatloaf recipe is classic comfort food and a family favorite. Veggie-loaded and full of flavor, this tender and juicy recipe is incredibly easy to make! Add this to your next meal prep menu.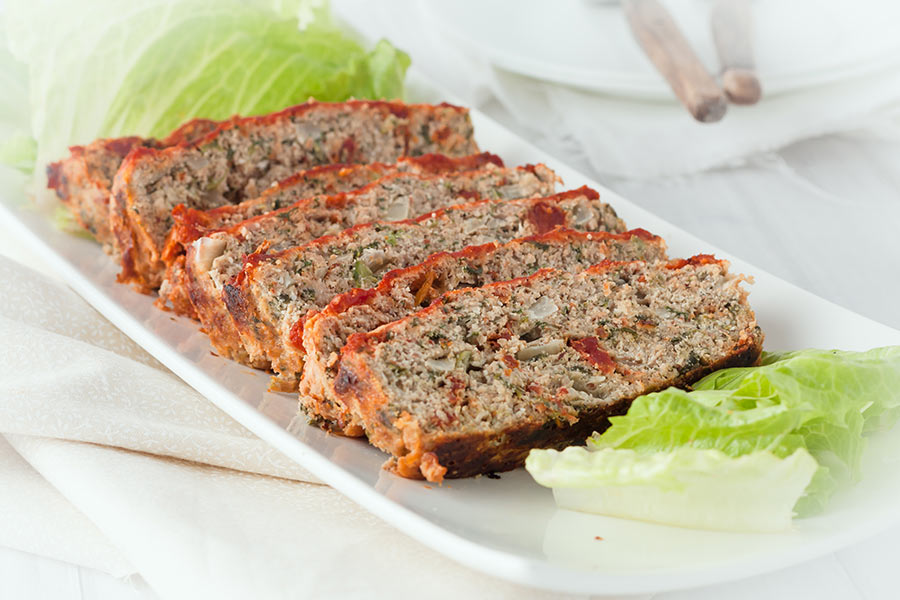 1 lb Ground Beef 93% lean or Ground Turkey, white meat only

1 cup Cauliflower, par cooked and chopped very fine

1/2 cup Green Bell Pepper, diced fine

1/2 cup white onion, chopped fine

2 T Garlic minced

Oregano, dried 1 tsp

1/2 tsp Salt

Black Pepper to taste

1/4 cup Egg Substitute

1/3 cup Sugar-Free Ketchup
Preheat oven to 350 degrees. Coat a 9 x 5 loaf pan with vegetable oil spray.

Wash 1 cup of Cauliflower florets and place in a microwave safe bowl with a small amount of water.

Microwave on high for 2-3 minutes until cauliflower is slightly soft.

Drain off the water and chop fine, a food processor is great for this.

In a large bowl, combine ground meat, egg substitute, sugar free ketchup, cauliflower, bell pepper, onion, garlic, oregano, salt, and pepper; mix lightly

to combine.

Turn mixture out and into prepared loaf pan

Bake for 35-40 minutes or until a meat thermometer reads 165 degrees.

Remove from oven and let set a few minutes to resettle the juices. Slice and serve.
Profile Exchanges: 3oz. lean protein, 1/3 cup vegetables
Sloppy Joe Hot and Cold Salad
Like a taco salad... except healthier, and instead of taco meat it's sloppy joe meat! Check out this salad that uses the Profile Sloppy Joe mix.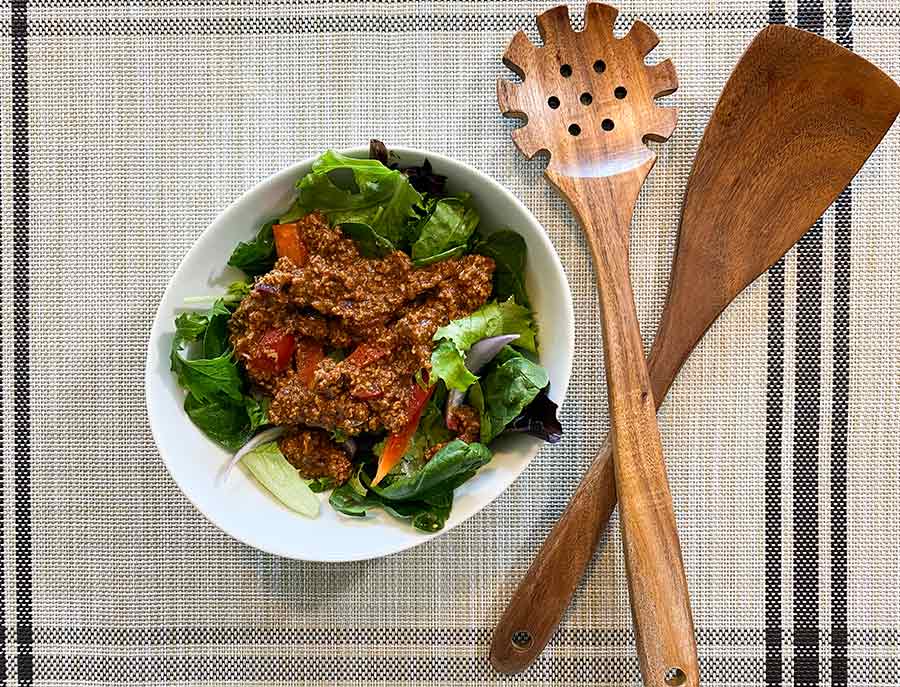 1 ½ cups of Salad Greens (romaine and baby spinach provide a nice texture and bite)
5 Grape Tomatoes
1-2 slices of Red Onion
½ Red Bell Pepper sliced into strips
1 Package Profile Sloppy Joe
Fill your Profile Salad Shaker with Salad Greens and Fresh Cilantro
Wash and dry all vegetables
Add 5-Grape tomatoes, sliced red bell pepper and sliced red onions
Prepare

Profile Sloppy Joe mix

according to package directions and serve this over the above bed of greens and enjoy!
Profile Exchange: 1 meal replacement; 2 cups vegetable servings
Key Lime Cheesecake
Transport your mind to sunshine with this healthy, perfectly tart recipe for Key Lime Cheesecake.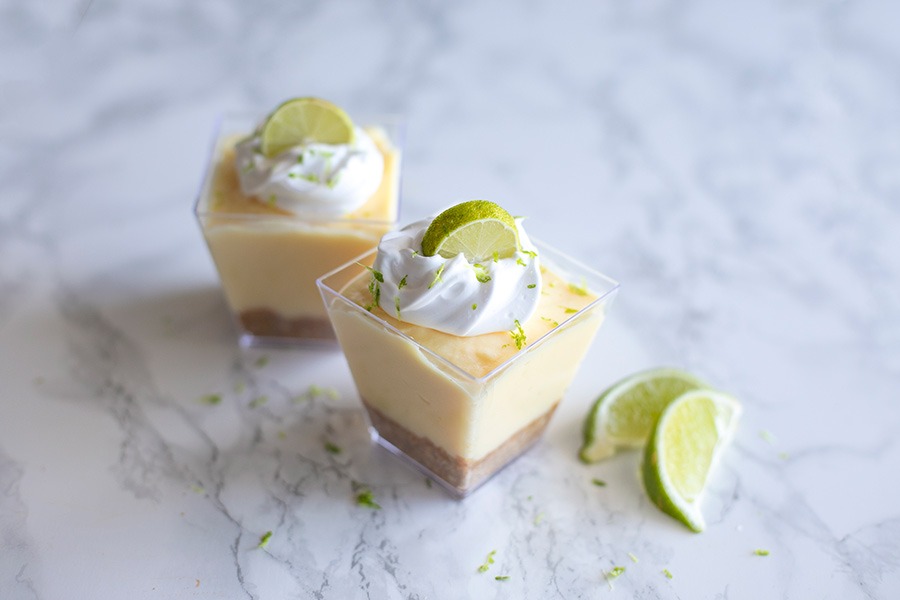 In a small mixing bowl, combine P3, almond milk, and crushed cereal to make a crust.

Pack "crust" into individual-sized pie pan.

In a separate bowl, mix Profile Cheesecake with 3 oz. water and key lime juice and set in the fridge to let chill.

Once the cheesecake has set, pour over crust, and top with fat-free whipped topping.
Profile Exchange: 2 meal replacements, 2 flex foods
Cheesy Tater Tot Casserole
All the taste of your mama's cheesy tater tot casserole in a low-calorie dish the family will love. Give this recipe full of healthy ingredients a try.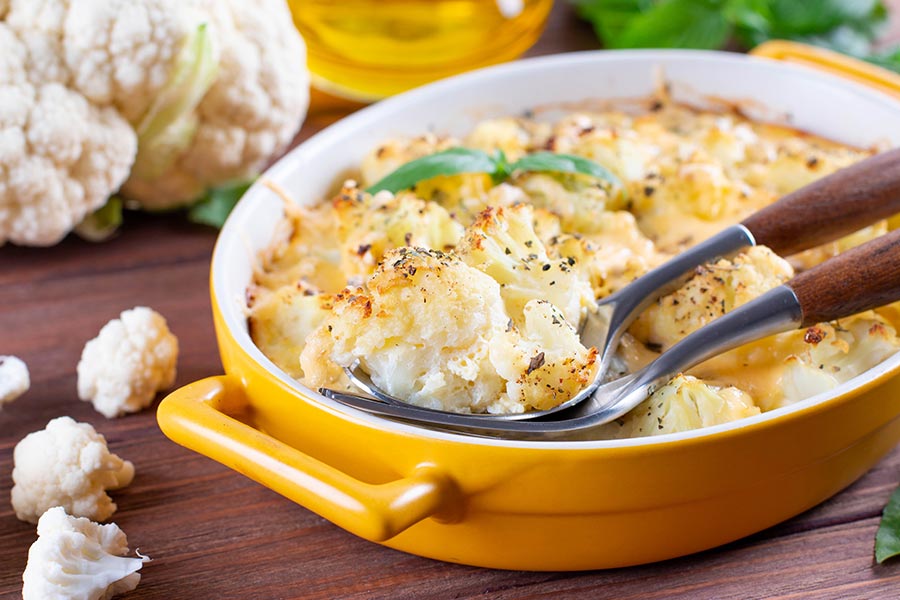 1

lb.

ground turkey

cooked and drained

1/2

of a yellow onion

diced

2

cloves

garlic

minced

1

can

fat-free cream of mushroom soup

10.75-ounce can

1

can

green beans

1

cup

shredded cheddar cheese

2

bags

frozen cauliflower rice

Salt & pepper

to taste
Preheat oven to 375 degrees Fahrenheit.

Place two bags of frozen cauliflower in the microwave and cook for the allotted time.

Empty cooked bags into a colander over the sink to drain excess water.

Mix the cooked ground turkey, onion, garlic, cream of mushroom soup, green beans, and salt and pepper.

Spread mixture in the bottom of the baking dish.

Top with ½ cup of the shredded cheese.

Add the drained cauliflower.

Season with more salt and pepper.

Top with remaining cheese.

Take out of the oven once the cauliflower starts to brown and cheese is melted.
Profile Exchange: 2oz very lean protein, 1 cup vegetables, 1 fat, 1 flex food
Looking for more delicious, Profile approved recipes? Download our FREE cookbook to unlock more dietitian approved healthy recipes!