The Keto Diet and Profile: What's All the Buzz About?
The Keto diet is the buzz in the health world but what exactly is it? Here's a look at the science behind this approach to weight loss.
BY: profile
June 6, 2020
Comments Off

on "Tom & Jerry" Shake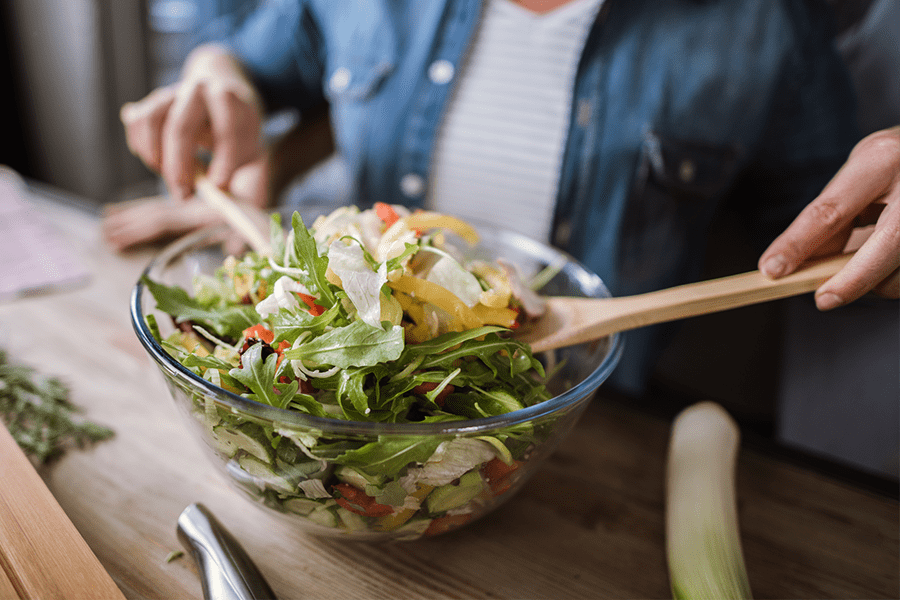 Lately, the ketogenic (keto) diet is all the buzz in the health world, but what exactly is a keto diet and who could benefit from it? Let's take a look at the science behind this exciting new approach to weight loss.
A keto diet is a low-carb diet that puts your metabolism into a state called ketosis. During ketosis, your body becomes very efficient at converting fat into energy. This can help suppress your appetite, speed up your weight loss efforts and maintain muscle mass while dieting, which are all things that work together to make it easier to stick to a diet. Keto diets have been well-studied in the scientific community and have shown to be successful for healthy weight loss.
Ketosis and the Profile Plan
Profile utilizes ketosis during the early weeks of a member's nutrition plan. We've found it's suitable for 3 out of every 4 people who join our program. By utilizing ketosis through wholesome grocery foods and Profile foods rich in nutrients, Profile allows you to make big strides in weight loss while maintaining your body's lean mass. This is the key reason a typical member actively engaged in Profile is able to drop 12% body weight within 12 weeks!*
While ketosis is safe for most people, it's not for everyone. When members join Profile, their Certified Profile Coach takes them through a health and lifestyle questionnaire to tailor their plan to meet their specific weight loss needs and decide if a ketogenic diet is right for them. Worried your medical condition may prevent you from joining Profile? Don't fear! Our program is adaptable and can assist you in your unique weight loss goals. Additionally, women who are pregnant or breastfeeding should contact their healthcare provider before starting a new diet.
Looking for an alternative to a Keto Diet? Fill out the form below to get a FREE initial consultation from Profile by Sanford. We'll craft a custom plan that works just for you!