5 Tools to Help You Lose Weight
Weight loss is a journey full of ups and downs. We are sharing 5 tools we recommend to help you lose weight. They'll really help!
BY: profile
October 19, 2020
Comments Off

on "Tom & Jerry" Shake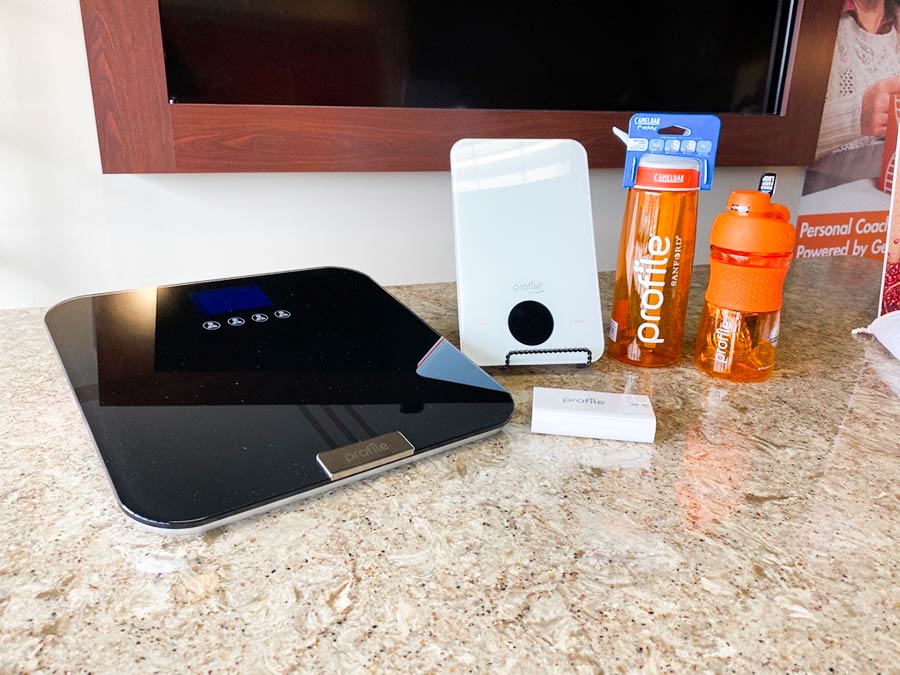 Let's be real. Whether you're looking to lose 10 pounds or more than 30, the journey towards a healthy lifestyle and weight loss is long and full of ups and downs. We're sharing 5 tools to help you lose weight and make the journey go smoother. Think of them like road trip essentials. Just like sunglasses, a travel pillow, and an emergency kit are nice to have, the same is true of the 5 following items.
1. Scale
Our first recommendation for tools to help you lose weight: Get a scale! Weighing yourself regularly will help you stay accountable and monitor your progress week to week. In fact, research has found that those who weigh themselves and track the results are more likely to lose weight and keep it off. When you join Profile, our SmartBody Scale is part of your membership. This scale tracks more than pounds. It will show your BMI, body fat percentage, muscle percentage, hydration percentage, and more!
2. Food scale
An important part of a healthy lifestyle is knowing what foods you need to eat and how much of those foods to eat. This is where portion sizes come in. To help you accurately measure your food, we recommend a food scale as one of the tools to help you lose weight. There are several ways to measure your portions, including the convenient on-the-go options of your own hands! However, the food scale remains the truly most accurate way to do so.
3. Water and shaker bottles
Staying hydrated is an important part of getting healthy and losing weight. You should aim to drink 64 ounces or of water every day. The easiest way to make this happen is by carrying a water bottle with you wherever you go. We recommend an insulated water bottle like our Camelbak Insulated Bottle to keep your water cool as you're out and about. Another tip is to invest in a nice shaker. That way you can easily mix flavors into your water or shake up a protein shake.
4. Journal
A wellness journey is about so much more than weight loss and appearance. We encourage you to make it a journey that also focuses on your mental health and body acceptance. To help, we recommend starting a journal of your journey. Identify your areas of struggle, jot down your goals, track your progress, and write about healthy habits you want to focus on. Any journal will work, but we do have a My Journey Book available with specific prompts and things to focus on in your journaling.
5. Workout shoes
Our final advice on tools to help you lose weight: Invest in a nice pair of workout shoes! Getting active and moving is a huge part of a healthy lifestyle. If you're new to working out, walking is a great start. And, having the right pair of sneakers will keep your feet feeling good as you get moving. When you go to look for new workout shoes keep consider the shape of your foot (width and arch), what type of workouts you will be doing most, and find a fit that is snug and comfortable.
If you're looking for someone who can help you with your weight loss journey or just want to learn more, contact us. We have coaches who can help you lose weight.